No Comments
Five Great Chicago Stouts You Don't Have to Line Up For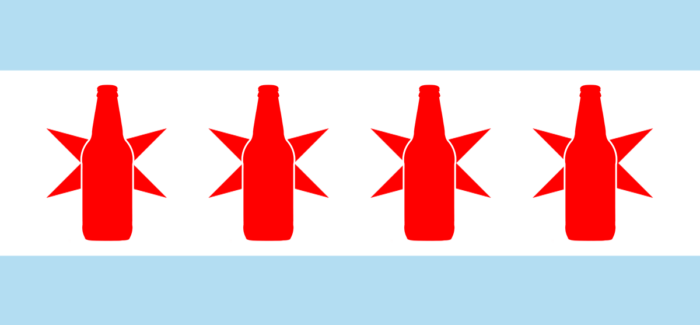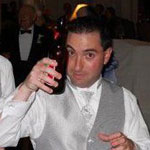 We have officially entered that time of year where breweries begin releasing their big, barrel-aged beers. Many come with massive release events that can draw large crowds and (of course) long lines. The beers might be hard to get and if you don't get them on release day…you're out of luck.
But standing in line is not a prerequisite for stellar beer. I looked at five Chicago stouts that are fantastic and you don't have to line up for them. So while you might not get that super rare stout that had a three-hour line, if you're in the Chicagoland area, there are plenty of great beers you can simply pop into a store or the brewery and pick it up.
https://www.instagram.com/p/BgSAlq9n2LE/
The imperial version of this beer will bring long lines and a fun release party. However, if you don't want to deal with all the hoopla, Flannel Pajamas is a solid oatmeal stout that many people overlook. It's low in ABV but full of flavor, making it a perfect beer. I drink Flannel Pajamas all year. However, in the winter, it's a particularly great beer to enjoy for a relaxing night in.
It has notes of coffee and chocolate that complement each other nicely without making it seem like a cup of coffee or a chocolate bar. But beyond the most notable flavors, it's actually a pretty complex beer: I got additional notes of molasses, caramel and, of course, oats. It's a definite go-to beer for me.
---
https://www.instagram.com/p/Bpe-HqsHl8W/
Released several times throughout the year, Dino S'mores from Off Color was just released on October 31, 2018 at Off Color's Mouse Trap. While there is a release party, there isn't a long line and just a couple of hours after it was released I walked in, picked up a four pack and left. Total time in Mouse Trap: less than five minutes.
This s'mores stout features strong notes of graham, vanilla and chocolate. It's more than 10% in ABV but you'd never know it from the taste. The brewery also releases coffee and barrel-aged versions that are typically harder to get, but if you want a solid s'mores stout with no fuss, get a Dino S'mores.
---
https://www.instagram.com/p/Ba0DX0qhGXb/
Pipeworks makes a lot of different stouts. Jones Dog is their milk stout series that can go through a variety of iterations. Their coffee version, Hyper Dog, is fantastic but Coconut Jones Dog is my favorite version of this beer. Coconut Jones Dog features tons of chocolate and lactose that make it a creamy, delicious treat. The base beer is fantastic and the addition of coconut adds another layer of flavor. Drinking this one is like sipping on a Mounds bar. I'm not sure when it will be around next, but you can go to The Dojo (Pipeworks' bottle shop) and try any of their stouts—you won't be disappointed.
---
https://www.instagram.com/p/BgUTjLOHCuq/
If I told you this beer has won 10 total medals, six at GABF and 4 at the WBC, would you believe me? While the focus today is on pastry stouts and how many sweet ingredients you can pack into a 12-ounce bottle, The Defender doesn't play that game. It's a stout with chocolate and roasted barley leading the way.
There are no frills with The Defender and that's the way an award-winning stout should be. You can go into Haymarket and get it on draft and be completely satisfied. The nice thing about Haymarket is they always have a great selection of beers on draft. After you have The Defender, you have so many options to choose from next. If you need something besides a stout, I'd also recommend Mathias, their imperial IPA.
---
https://www.instagram.com/p/BmjPGWRluQZ/
Everyone knows Noon Whistle for their Gummy series and now the Mr. IPA-Nut beer, but they have a core lineup of beers that include some great pale ales, sours and Bernie, their milk stout.
It's 5% ABV, creamy, smooth and a beer you can drink at any time. When your taste buds can't handle anymore double dry-hopped beers and the Citra bomb tastes the same as the Galaxy bomb, cut to Bernie to help reset your palate and revive your senses.

---