No Comments
Primitive Beer Moving Operations to New Image Brewing Wheat Ridge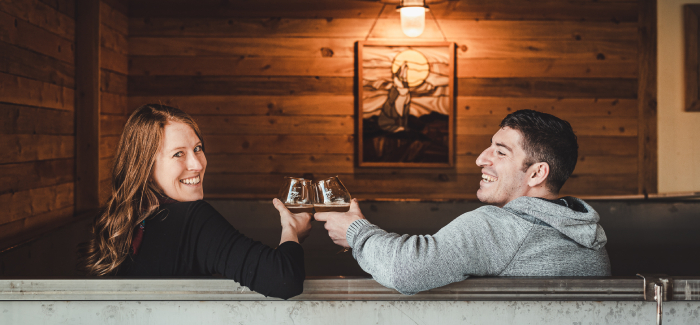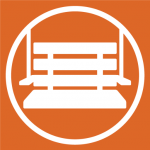 After operating out of Longmont for the past six plus years, Primitive Beer is moving operations to an annex at New Image Brewing Wheat Ridge. While leaving Longmont is bittersweet, operating out of New Image will allow Lisa and Brandon Boldt, co-owners of Primitive, to focus entirely on brewing, blending and packaging their spontaneous fermentations. "Given that our entire family-run operation is just two people strong, we've reached the conclusion that our current professional juggling act which includes running a retail space, outside sales, marketing, brewing, blending and packaging isn't sustainable," says Lisa. 
The relocation to New Image is no coincidence. Lisa and Brandon have known Brandon Capps, founder and owner of New Image, since he opened the brewery in Arvada in 2014. Their friendship flourished over the past decade. "Our friendship is built on trust and a mutual drive to pursue passion over profit," explains Brandon Boldt. "While New Image and Primitive are quite different beasts in terms of scale and style, our relationship is built on shared values, spending countless hours together outside our respective breweries forming deep connections unrelated to brewing, albeit often over beers." These passions and shared values housed under the same large warehouse roof will undoubtedly yield some tasty creations in the future.
The Barrel Room
Primitive will host bottle releases and open-koelschip nights at The Barrel Room within New Image beginning in January. A separate fermentation project moving into New Image is the realization of a vision Brandon Capps had for the Wheat Ridge space since moving production operations there in 2020.
Brandon wants The Barrel Room to be "a space that is known for hosting unique food and beverage projects that maybe aren't totally viable as stand alone retail businesses. (This is) a place where you can really showcase a niche concept for a niche audience and be successful." In addition to Primitive, The Barrel Room will also showcase Post-Future Meadworks, a meadery set to debut in November, and other projects to be announced in the coming months.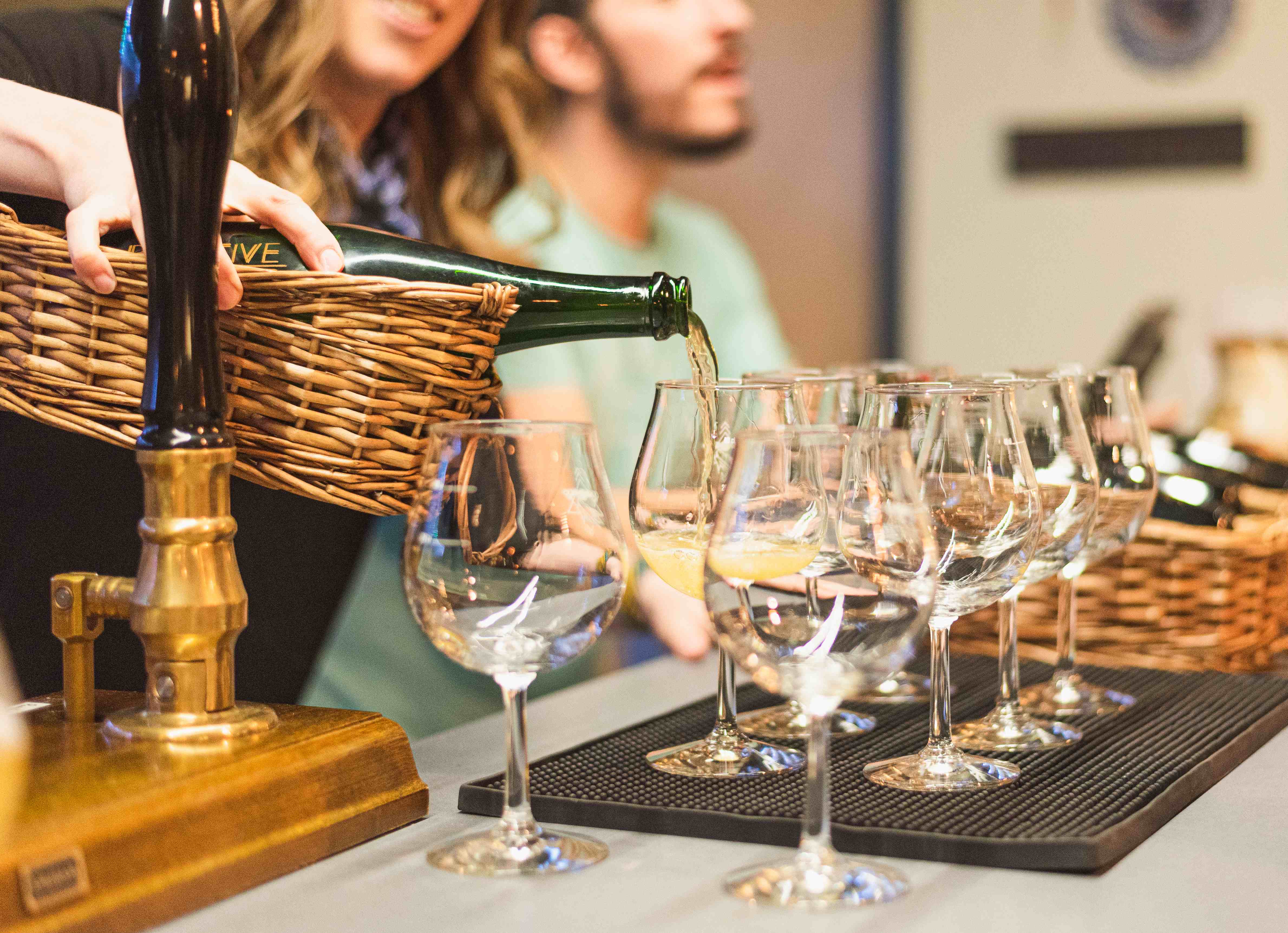 Future of Primitive
Foremost on the minds of those who love Primitive's spontaneous fermentation sour beers is what this means for the availability of those beers. Don't fret; Primitive's bottle membership club will remain unchanged, and they will have more time and opportunities to focus on making their coveted beer.
Explains Lisa, "By not maintaining a retail space, we'll have at least an additional three days a week to pursue the projects that speak to us, expand our spontaneous repertoire, and find new ways of connecting with minimalist-fermentation lovers." Producing Meerts, a low-strength beer produced following traditional Lambic creation techniques, is one specific expansion Primitive will be pursuing. The adoring public will hopefully also be able to more easily sample Primitive's offerings.
When asked whether or not their beer will be offered for sale at New Image, Brandon Capps said "the short answer is definitely… Finding the right way to showcase it so that their brand autonomy is clear and that we convey the right experience for the customers who come in to drink their beer is a big piece of the how that we will want to dive into, but I'm confident we can figure that out." So, look forward to eventually being able to drink Primitive Beer seven days a week from the New Image taproom.
A New Chapter
Before closing their Longmont Barrel House and Tasting Room at the end of the year, Primitive is making sure to have a proper going away. They will begin "The Long Goodbye" with normal Friday-Sunday Barrel House openings through Sunday, December 24th, hosting the Third Annual Hot Bierfest and Holiday Marketplace on Saturday, December 16 and a Barrel House Finale Celebration on Saturday, December 23. Look for further details around those events announced at a later date.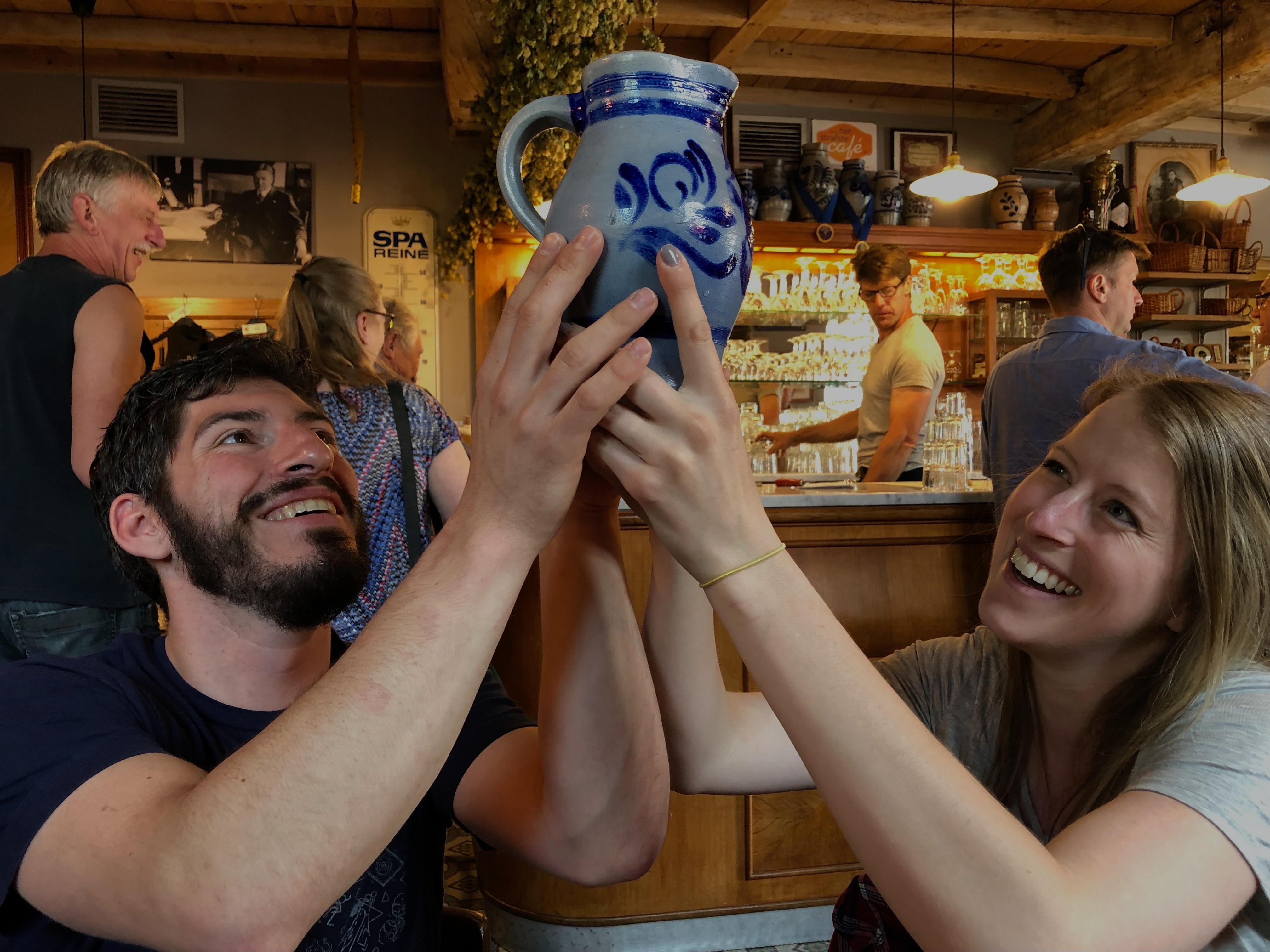 Change can be scary, but it is certainly not always a bad thing. For Primitive, this big change in production location and operation will allow the Boldts to focus their energy entirely on making and packaging the best spontaneous fermentation sour beer they can. The opportunities to work and collaborate with New Image are endless, and The Barrel Room concept will encourage all types of cross-fermentation.
Featured image courtesy of Stacey McMahan.
---