No Comments
Falling Rock Alternative Festival of Great Beer Aims to Fill Void of GABF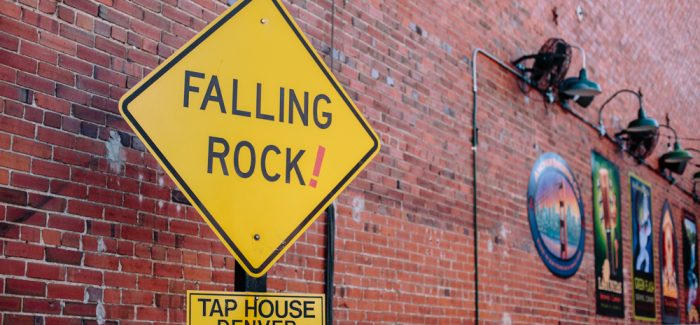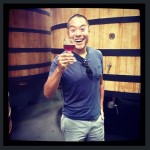 For the past 22 years, on the Monday before the Great American Beer Festival (GABF), one of the country's most iconic beer bars has helped usher in the event with a celebratory kick-off tapping at 5 p.m.
However this year, on September 21, when Falling Rock Tap House's GABF countdown timer would normally have ticked down to all zeros, there will be little pomp and circumstance as the festival transitions to a virtual format in response to the pandemic.
Like most businesses in downtown Denver, Falling Rock has been hit hard during the past six months. In addition to being shut down temporarily at the onset of the pandemic, the renowned beer bar had previously relied heavily on foot traffic from local offices and Rockies games, with its biggest weekend often coinciding with GABF.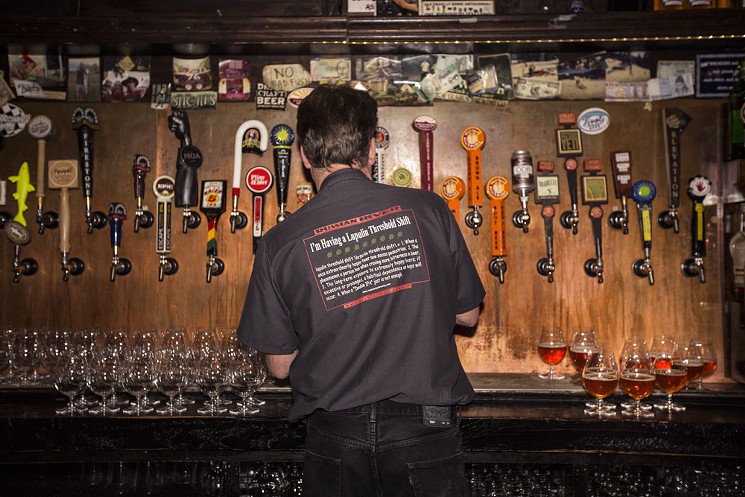 Over the years, owner Chris Black had grown their GABF week from a daily lineup of special tappings in 1999 to hourly tappings beginning in 2000, bringing in lines of beer fanatics often five to six deep along the entire width of the bar.
"Our primary business model of pulling lots of people to special tappings of beers is really challenging, we don't really want large crowds in the time of COVID, we want 50-60 people to show up, not the 100's that maybe would have shown up in the past," said Black.
But this year, in wanting to protect the safety of their patrons and employees alike, Black's assistant Beth Walter helped to come up with a solution that would still allow Falling Rock to celebrate the weekend, while also creating a safe and memorable beer experience. Titled, the Falling Rock Alternative Festival of Great Beer, the four-session event will span Thursday, September 24 – Sunday, September 27.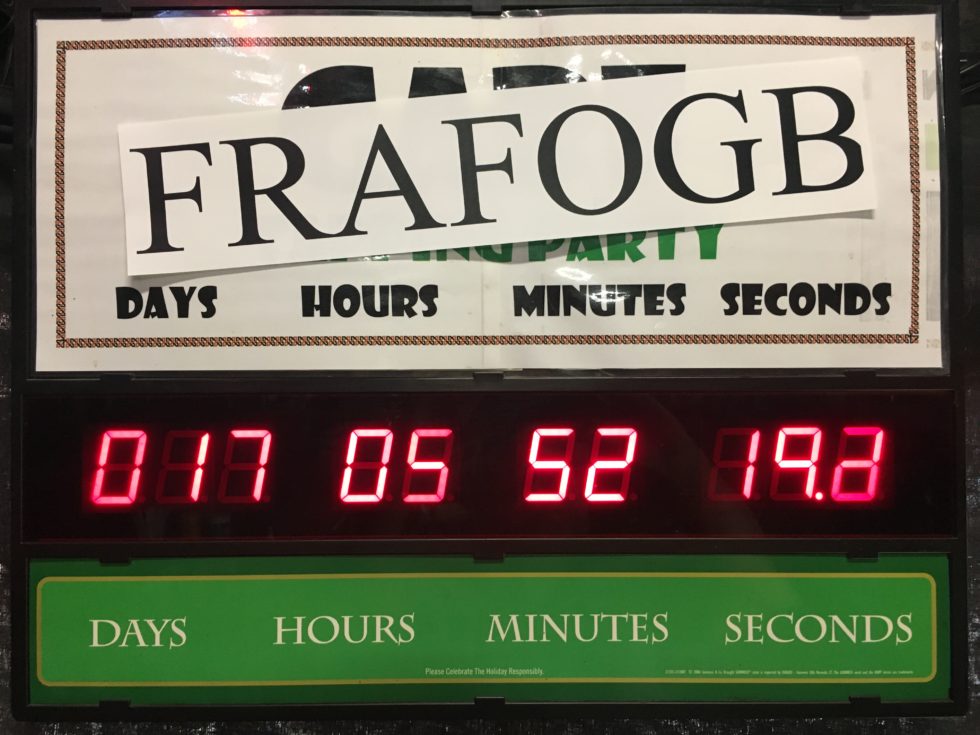 Tickets include 30 two-ounce pours of special tappings and rare releases from the Falling Rock cellar. The lineup features everything from a vintage Avery Mephistopheles from 2009, to rarities like Toppling Goliath's Mornin' Delight and DeProef & New Glarus's Abtsolution collaboration. Attendees will also be treated to a meal of pulled pork sandwiches on Thursday and Friday night, and hot chicken sandwiches on Saturday and Sunday during the 6-10 p.m. sessions.
Black noted that they were taking several precautions to ensure a safe and healthy drinking environment for attendees including limited spaced out seating, and creating over 200 sampler paddles for participants. However due to the limited seating capacity, Black noted that the event would have to sell out all four sessions in order for it to go on as planned.
"If we sell out the event it will give us a much better cushion to make it through the winter months and reduce the stress level a small amount," said Black. "Who knows what changes we'll have to make in the coming months, we're just trying to do our best to follow the guidelines and make it through to the other side while keeping all of our staff and customers as safe as we can."
The full pour list for the Falling Rock Alternative Festival of Great Beer is listed below and tickets are currently available via NightOut.
| | Thursday/Friday | Saturday/Sunday |
| --- | --- | --- |
| 1 | Breakside IPA | Breakside IPA |
| 2 | Drie Fonteinen Oude Gueuze | Drie Fonteinen Hommage |
| 3 | Russian River Supplication | Russian River Supplication |
| 4 | Lost Abbey Falling Rock 21 | Lost Abbey Falling Rock 21 |
| 5 | Crooked Stave Falling Rock | Crooked Stave Falling Rock |
| 6 | Avery Mephistopheles 2009 | Avery Uncle Jacobs 2014 |
| 7 | Courage Russian Imperial Stout | Courage Russian Imperial Stout |
| 8 | Lost Abbey Angel's Share 2014 | Port Older Viscosity 2013 |
| 9 | Lost Abbey Angel's Share 2015 | Port Older Viscosity 2014 |
| 10 | Dogfish Head 120 Minute 2020 | Alaskan Smoked Porter 2011 |
| 11 | Dogfish Head 120 Minute 2019 | Alaskan Smoked Porter 2015 |
| 12 | Founders CBS 2017 | Founders KBS 2017 |
| 13 | Founders CBS 2018 | Founders KBS 2018 |
| 14 | Sierra Nevada Ovila Abbey Quad w/Cherries | Sierra Nevada Barrel-Aged Narwhal |
| 15 | Epic Oak & Orchard Cherry Lime | Epic Sour Brainless Lucy |
| 16 | Firestone Walker Bretta Rose | Firestone Walker Rolling Bones |
| 17 | Topling Goliath Mornin' Delight | Topling Goliath DDH King Sue |
| 18 | Comrade Superdamp | Comrade Superdamp |
| 19 | DeProef/New Glarus Abtsolution | Duchesse Chocolate Cherry |
| 20 | Lawson's Finest TBD A | Lawson's Finest TBD B |
| 21 | Cannonball Creek Project Alpha 40 | Cannonball Creek Single Hop Nelson |
| 22 | Westbound & Down Hop Conductor | Westbound & Down DIPA |
| 23 | Surly Damien | Surly Damien |
| 24 | Russian River Happy Hops | Russian River Blind Pig |
| 25 | Anchorage/Tired Hands Migrating Eyes | Anchorage An Eternity |
| 26 | Cellar West Make Hay | Cellar West Westfield |
| 27 | Unibroue Saison 13 | Unibroue TBD |
| 28 | Casey Brewing & Blending TBD A | Casey Brewing & Blending TBD B |
| 29 | Purpose Brewing Smoeltrekker #74 | Purpose Brewing Smoeltrekker #76 |
| 30 | Bell's 35th Anniversary Expedition Stout | Bell's Double Two Hearted Ale |
---