No Comments
Casey Brewing | BA Never Say Never Barleywine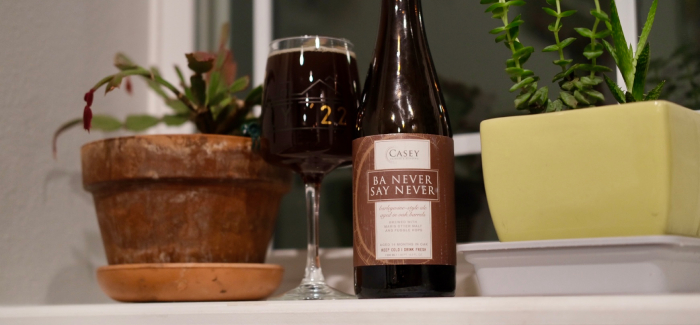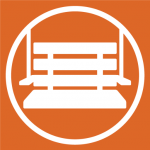 Some breweries become known for a certain style of beer and then struggle to expand beyond that, trapped in the successes of their past. While it is never a bad thing to have notoriety for a particular style, it can leave a brewery in a difficult spot as they seek to diversify their lineup and adapt to the everchanging beer landscape. Casey Brewing is known for their incredible sour beer program, churning out highly sought-after Saisons and Wild Ales since 2013. Finding themselves with some extra tanks and a desire to open a new taproom, Casey made the decision to venture into non-sour beer, doing something brewery founder Troy Casey said would never happen. A prophetic cliché that morphed into an incredible barrel aged Barleywine, Casey BA Never Say Never Barleywine exemplifies the non-sour quality of the brewery's side dabbles. 
Troy says that their clean beer program began as "a way to play around with different styles we like to drink ourselves." These non-sour beers have become an exciting new facet to Casey's brewing program, expanding from their all sour roots to brew IPAs, Lagers, Stouts and Barleywines. Never Say Never is the first Barleywine Casey has ever released. Maris Otter malt and Fuggle hops are the backbone of this classic English interpretation, while some barrel aging harmoniously modernizes the profile. A personal connection to Breckenridge Distillery allowed for the use of freshly emptied bourbon barrels which were joined by bourbon-finished port barrels in the blend.
Casey did not hold anything back with their first ever Barleywine release. Pouring a dark, rich brown, the nose on BA Never Say Never presents strong malt and hints of the barrel variety to come. Prominent Maris Otter provides the base upon which this beer builds. Caramel, raisins and dates are noteworthy while some dark berries make an appearance. The barrels make themselves known but not overwhelmingly so. Some oak, vanilla and a touch of sweetness round out the flavor profile. This Barleywine feels every bit of its 11.4% ABV, and that is appreciated here. A big barrel aged beer is being drunk, and there is no need to fool yourself into thinking otherwise. The finish puts some of that fusel heat on display, coating your throat with warming Raisinette booze. Don't attempt to session this at home.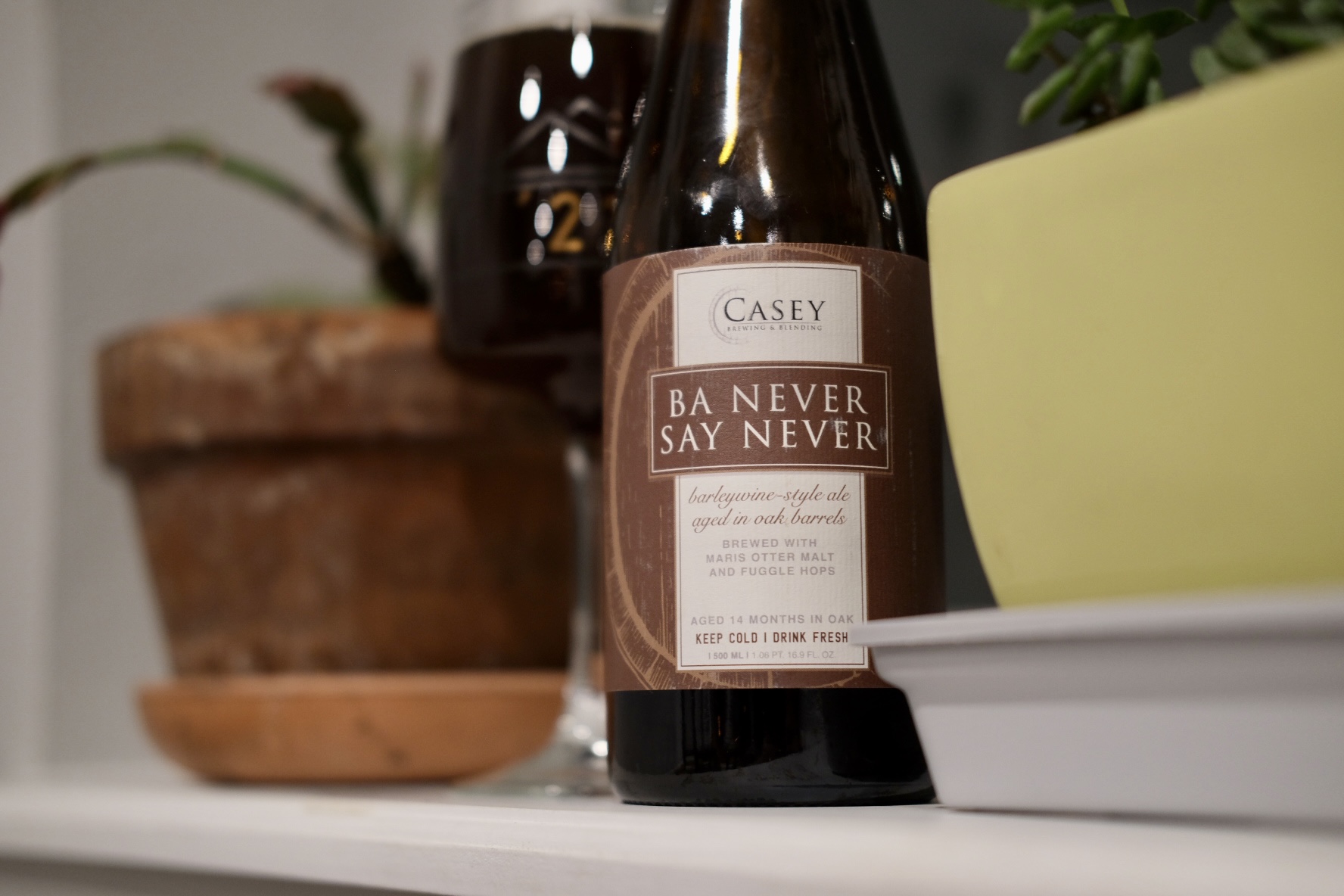 For a first foray into a bold style, Casey has nailed BA Never Say Never. This Barleywine is classic yet modernized, taking a traditional ingredients approach and elevating it with some barrel mastery. Casey is renowned for their barrel work with sour beer, and it seems they have begun on a strong path with their non-sour barrel program. To diversify is not easy, and to do it well is even more difficult – for Casey it seems a natural evolution of their expertise.
---