No Comments
New Image Brewing | Noema Blend No. 2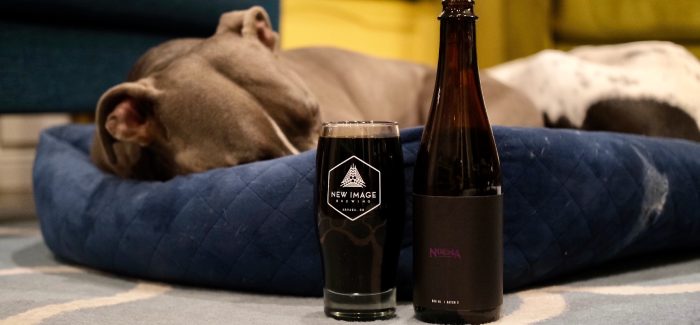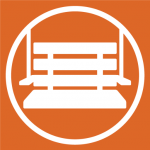 Aging beer in spirits barrels is nothing new in the world of beer, but some breweries are placing an increased emphasis on this style, creating dedicated series of beers that solely focus on barrel aging in its various forms. New Image is one of those breweries taking their barrel aging game to the next level with the creation of the Anaphora and Noema (pronounced No – Emma) series of Stouts. While Anaphora will focus on massaging the utmost flavor out of barrels without the use of adjuncts, Noema seeks to enhance the natural flavors of barrels by working with additives. New Image Brewing Noema Blend 2 is a showcase example of New Image's vision and flawless execution. 
Brandon Capp, New Image's founder and head brewer, says he "puts as much great well curated beers into great well curated barrels as (he) can," giving him a plethora of viable options for their barrel program. There is the "X factor of only so much you can control" in barrel aged beer, but Brandon has managed to rarely have to dump a barrel, a relief for the brewery as losing a barrel worth of Stout is a large expense. New Image currently has ~120 barrels of Stout aging, and it is from this selection that Anaphora and Noema are born. These barrels age 24-30 months on average before they are ready for prime time and move towards their final product.
For Noema Blend 2, Brandon took the rare step of premeditating an adjunct Stout, adding blackberry to the recipe. This base was chosen to age in Laws Rye Whiskey barrels which invoked a bit of spice to balance out the jammy fruit of the berry. Tahitian vanilla was used "to fill in the gap between the barrel character and the blackberry" according to Brandon. All these ingredients combined seamlessly to create a well balanced 15.5% ABV addition to the barrel series. No one element stood out in this beer – the blackberry hung around the midsection with some fruity sweetness, the barrel was prominent but not overwhelming or too hot, and the vanilla brought everything together. Every component of this beer was well thought out in terms of how it would blend as part of the whole, and that's the entire idea with Noema. Take a Stout, age it in barrels and then look to see where adjuncts can supplement and complement the flavors that are already there.
View this post on Instagram
Barrel aged beer fans have a lot to look forward to with New Image's upcoming offerings. Anaphora and Noema will continue to be released on a roughly quarterly schedule. Two anniversary Stouts and one grand opening Barleywine will be released in March coinciding with their new location in Wheat Ridge opening its doors. Expect a "wood finished" treatment from all these beers. The Stouts will be "bourbon barrel aged and finished on Amburana" wood and "rye barrel aged and finished on sugar maple" wood. Brandon has a Baltic Porter lagering in fresh bourbon barrels that will be released in the next couple months. Perhaps the most ambitious and exciting project is a barrel aged Amber Ale that will be packaged in cans. Coming in at 5-6% ABV, this approachable beer will have full blown barrel character in sessionable form, truly expanding the concept of what barrel aged beer can be. These are undoubtedly exciting times in the world of beer barrel aging, and New Image is seeking to expand the common conception of exactly what that entails.
---