No Comments
Banded Oak Brewing | Cabernet Barrel Aged Belgian Dark Strong Ale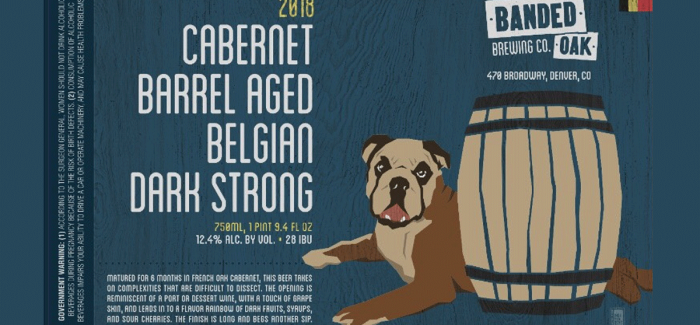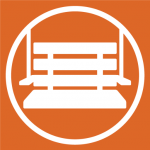 I like to consider myself an equal opportunity imbiber. My preference is beer, sure, but there's no denying the fun that comes along with whiskey or a bottle of wine. The sweet spot, then, is barrel-aged beers: after all, what better way to improve upon a brew than to stuff another form of alcohol into it? Barrel-aged beers are like Turduckens, except your resulting sleepiness is due to a high ABV instead of tryptophan.
Banded Oak Brewing Company, based in Denver, is hitting on this sweet spot in a major way with their latest release: a Cabernet Barrel Aged Belgian Dark Strong Ale. Aged for half a year in French oak, the brewery went bold by pairing a dark ale with Cabernet wine barrels. Have faith, though: wine is kind of their thing. Banded Oak, as their name implies, specializes in concocting barrel-aged beers from wine barrels out of the Napa Valley region. (This is admittedly more impressive than my version of barrel-aging, which usually consists of adding some honey whiskey to a 1.5L bottle of Costco Sangria and then calling it a day.) Their taproom offers more than just wine barrel-aged beers, but you can tell that their heart and their knack lies in this specialty.
Weighing in at 12.4% ABV, this beer means business. The initial smell is classic Belgian Dark Strong with raisins, plums, and malty sweetness.  The flavor, though, is unmistakably developed by the wine barrels. There's a sweetness that is heavy and almost mead-like, but the finish has a pleasant dryness instead of being syrupy. It's easy to taste more wine than beer, but that's just because the two styles are so complementary. This is definitely not a straightforward experience—be prepared to sip, ponder, and sip again. My palate was pleasantly confused as I tried to decipher all the layers in this one.
Also, let's be clear about something. There is a dog featured on this bottle's label, and he is glorious. I did some digging and found out that he is a real dog and his name is Brutus. Does this affect the beer's taste and quality? No, of course not. Does this bring me joy every time I glance over at the bottle? Yes. Yes it does.
The Cabernet Barrel Aged Belgian Dark Strong won double gold at the 2017 Denver International Beer Competition, and Banded Oak is just now rolling it out for release on tap and in 750ml bottles. If you're a fan of Turducken beers, or confusing your taste buds in the best way possible, head over and check it out—just be prepared to take a nap afterwards. (And please, please, please, tell Brutus I said hi.)
---