No Comments
Event Recap | Stone DRK Beer Fest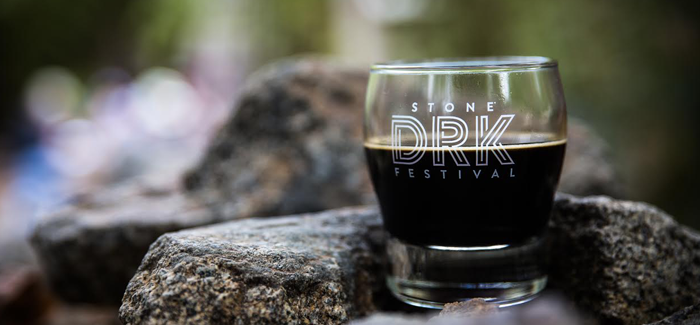 The Stone DRK Beer Fest was set to kick off right at 6 p.m. The grounds of the Stone gardens is beautiful, tranquil and primal. Rocks and boulders are everywhere with the natural landscape coming through between the ponds and small brooks. On the site there are multiple tasting booths, some serving straight from bottles, other serving from keezers and kegerators, and of course one of the bars.
At the strike of six o'clock, people converged onto each of the booths, hoping to get some of the first pours! I myself started with The Bruery 2015 Rueuze. Poured straight from the bottle, it was an odd way to start the festival based on the color, but that taste made me change my mind. An initial funk and farmhouse blend of aromas swirled into my nose. The taste was lightly acidic but a champagne-like balance. Perfect for a lambic-inspired beer and a great way to start the festival.
The festival allowed each guest to have up to 15 three-ounce tasters, so here are some other highlights from the night.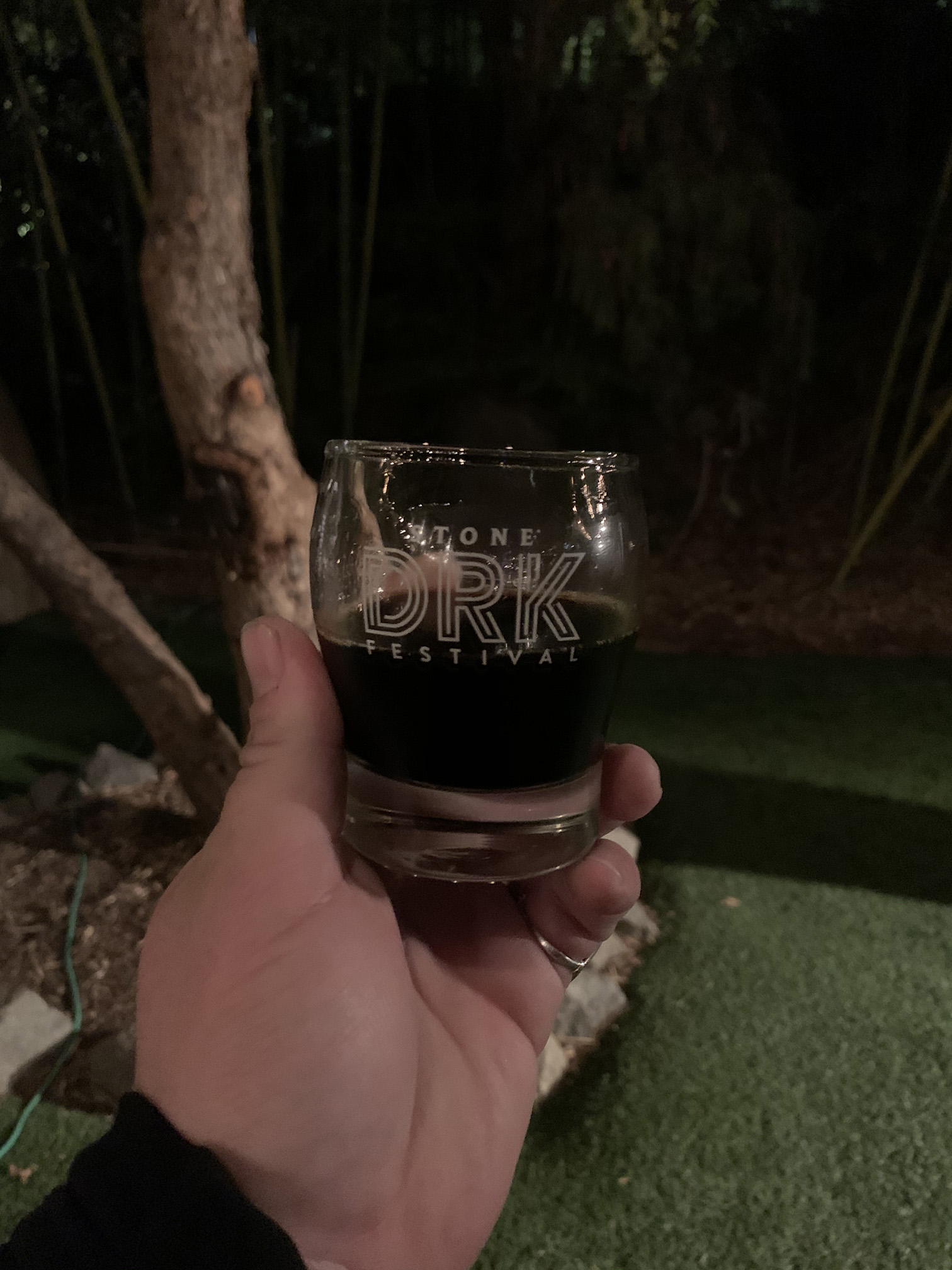 Crooked Stave Artisan Beer Project | Nightmare on Brett Super Port
A dark sour with strong cocoa and fruity character. Described as "double port barrel aged," there is an intense fortified nose with dark cherry notes. Put simply, three ounces was not enough.
Libertine Brewing Company | Red Wine (Painted Black)
A barrel-aged wild stout with Zinfandel grapes and coffee beans comes strong with the chocolate and coffee notes right away. The nose is funky and fragrant, with a hint of floral and fruit from the grapes cut with the roast of the base stout. Great to see Libertine was able to get some bottles at the event!
Stone Brewing Co. | All of the Best Beer Names Are Taken
A wonderfully made imperial stout that goes to that classic full-bodied flavor and aroma. The exact kind of thing I expect from Stone: strong, rich, balanced, but more on the roasty side, and came off a bit like smore's. Really well-done stout!
Although there were so many other brews that also deserve attention and acclaim, and I only had a few tasters to try as many as possible, just know this was an amazing event. Stone hosts this event or something similar every year to showcase their many brilliant big, bad and dark beers, as well as get some beer friends involved too! If you were not able to make it this year, plan on it for next year. Cheers!
---