No Comments
Ultimate 6er | Summertime Movies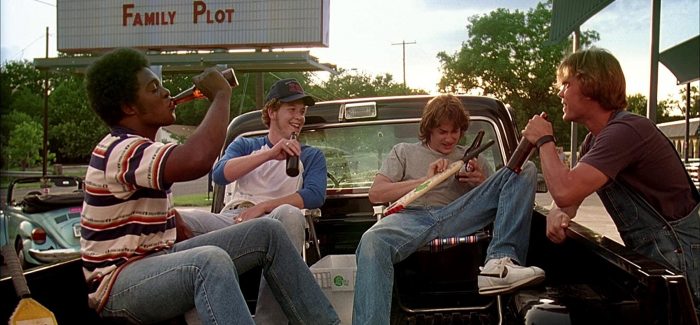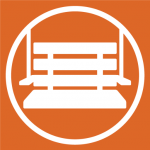 I didn't think I was going to make it. I barely shoveled my way out of this winter. Every time I thought it was finally over, Mother Nature proved me wrong. We suffered from freezing weather and snowstorms almost daily. Well, it is finally here and hopefully I didn't jinx it. It's summertime and the living's easy.
Summer is those few months a year where everything is awesome. Trips to the beach, outdoor barbecues and lounging pool side with a great beer. So while it's great to soak up all the sun you can get, sometimes you just need a little time indoors, with the air conditioner cranked up on full blast, while you nurse your sunburn because you forgot the suntan lotion. And for those times, classic summer time movies and a beer help create the perfect day.
We're talking about the movies that help capture the best of summertime and the beers that you need to have stocked in your cooler.
Jaws (1975)
ABV: 4.8% | IBU: 15
You know the music. You've had at least one family member feel the need to hum it every time you went to the beach. This thriller directed by Steven Spielberg is about a giant man-eating great white shark that attacks beach goers. The film starts off by killing one young woman and sets pace for an experience that only gets worse from there. It's a great film to help imagine you are at the beach, even if there is an enormous shark on a killing spree.
There's no greater pairing with this film than Great White by Lost Coast Brewery. This California based brewery offers a perfectly crisp and refreshing witbier. This unfiltered beer pours a nice golden color that goes down smooth. It has a nice hint of citrus and coriander that creates the perfect atmosphere for lounging in your beach chair. It has a low enough ABV with enough thirst quenching action that is perfect for an all-day beach day.
Dazed and Confused (1993)
ABV: 7.5% | IBU: 90
This is one of my all-time favorite movies. Dazed and Confused takes place over the course of one day, the last day of school. It follows various groups of teenagers as they prep for a massive party and their future. It's something we can all relate to, being young, wild and occasionally, up to no good. This film gave us an awesome cast that included Ben Affleck, Matthew McConaughey and Milla Jovovich before they really hit it big and had a rocking soundtrack.
A film about being dazed and confused is best paired with a good, hazy New England IPA.  Tree House Brewing Co.'s Green is an obvious choice. This IPA combines Australian and American hops to give it a nice tropical aroma. It contains notes of lemon-line, pineapple, orange sorbet and tangerine and smells just like summer in a can. Green has a nice rich, velvet mouthfeel and is extremely well balanced with tropical, hoppy goodness.  Just one sip will have you saying alright, alright, alright!
Friday the 13th (1980)
ABV: 5.7%  | IBU: 35

To me, there's nothing better than a good horror movie. Friday the 13th is a true classic. It's summer camp time and a group of camp counselors are being murdered by an unknown madman. This movie has everything you could want in a horror film, gore, laughs, a crazed stalker and Kevin Bacon.
Now I don't want to rush the summer season, but Flannel Friday by Harpoon Brewery is the ultimate pairing for this film. This is a seasonal hoppy amber ale with hints of citrus and pine and a strong malty backbone. It pours a deep amber color, reminiscent of autumn leaves and has a great malty, hoppy taste. It gives you a nice, warm sensation that is perfect for those chilly summer nights out by the lake. Just hopefully, you don't have to deal with any hockey mask wearing maniacs.
The Sandlot (1993)
ABV: 4.7% | IBU: 42
The Sandlot gang has recently been making the media rounds as they celebrate the 25th anniversary of the beloved baseball flick. It follows a group of young baseball players and their misadventures during the summer of 1962. A new boy moves into town and is welcomed to join the local sandlot baseball team which practices every day. It has all the elements that make up a great childhood summer: sports, scary stories, carnivals, sleepovers, and getting your crush to notice you.
If you are in the outfield playing baseball with your friends, you know you are going to want a nice refreshing drink that will keep you cool and get you through the game. That's why All Day IPA by Founders Brewing is the perfect match. Founders describes it as a drink that "satisfies your tastes while keeping your senses sharp". That is exactly what you need when you are making sure that no one makes it to third base on your watch. Brewed with a mixture of malts, grains and hops it is perfectly balanced and finished crisp and clean. It'll have you shouting, "You're killing me, Smalls!"
National Lampoon's Vacation (1983)
ABV: 5% | IBU: 20
Ah, the quintessential family vacation. A road trip across the country in your family's station wagon to the greatest amusement park around, Walley World. But what happens after all the hell you just had to endure, the park is closed? Lead by Chevy Chase, the Griswold family embarks on a cross country quest from Chicago to California to spend family time at an amusement park. The trip quickly unravels with one strike of bad luck after another. By the time the family reaches the park, they learn it is closed for maintenance but that doesn't stop the family from enjoying the rides.
We've all been on a family vacation where you just need a beer and Vacation Kolsch by Daredevil Brewing meets that criteria. It's a classic Kolsch style ale brewed with German malt, hops and yeast. So crisp and refreshing, it's easy to see why it won a silver medal at GABF in 2016. It pours a pale golden color with a great aroma of grains and hops. It has a nice, clean finish that won't leave you asking, "Are we there yet?"
Wet Hot American Summer (2001)
ABV: 6.5% | IBU: 39
Wet Hot American Summer is a classic, silly, feel good flick. It didn't make much noise when it was released into theaters, but thanks to the power of word of mouth and DVD's, it became a cult classic. Set in the 1980's, this film centers on a group of dysfunctional camp counselors on the last day of summer camp. The counselors struggle to maintain order, keep the campers alive and have one last romantic encounter, all while preparing for a huge talent show. This film also gave us an all-star cast with Janeane Garofalo, Paul Rudd, Amy Poehler, and Bradley Cooper.
Few things in life go better together than camping and s'mores. That's why Campfire Stout by High Water Brewing is the absolute perfect pairing for your summer camp activities. This stout evokes the all the classic s'mores essentials. Brewed with graham crackers and molasses and contains notes of chocolate, graham crackers and marshmallows, it makes for the perfect camping experience.
---