No Comments
Surly Brewing Co. | 2017 Barrel Aged Darkness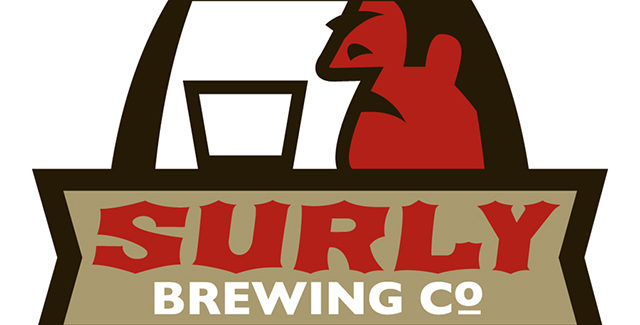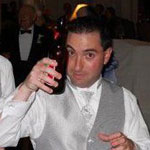 While barrel-aged season peaks in November, there are still great barrel-aged beers being released into early 2018. Surly Brewing is known for a variety of beers, but their stout series, Darkness, is one of the best known beers the Minneapolis brewery releases. The barrel-aged version of Darkness hit shelves recently, so naturally we cut through the wax and poured a glass to see how this year's version came out.
Darkness is a Russian imperial stout that unleashes a complex flavor profile with chocolate and coffee leading the way. However, Darkness is on the sweeter side for a RIS with notes of cherry and raisin very prevalent.
The barrel-aged version combines the flavors from the regular version but then mixes in the whiskey barrel component. For this year, Darkness spent over three months in Woodford Reserve Rye Whiskey barrels. The rye barrels give this beer a bit more spiciness that hasn't been as noticeable in previous years.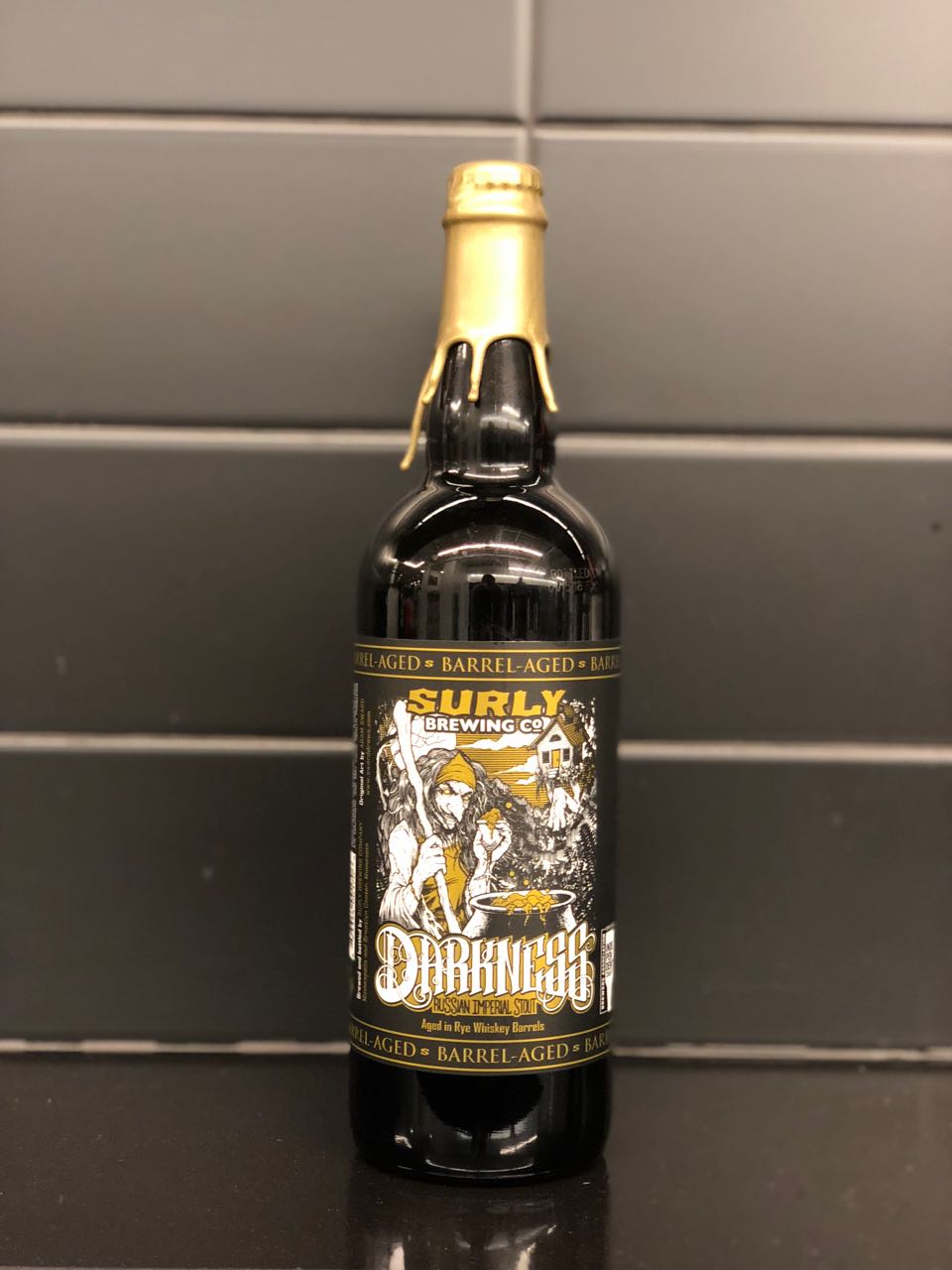 Beware when you take in the aroma of BA Darkness—it's going to smell hot. Those same rye barrels that are giving it an additional kick of spice are also playing with the nose on this beer. This beer smells way hotter than it actually is.
At first sniff you might believe that the beer is going to be a bomb of whiskey and be incredibly hot. It's anything but. Your nose will lead you astray with this one as the actual flavor is a very well balanced stout that produces whiskey notes that add oakiness notes to the beer.
The chocolate and coffee from the regular version are still noticeable in BA Darkness, but the sweetness has died down considerably as it gives way to the stronger barrel notes. What I do like is that you still get the barrel in this beer. Too many times I see the breweries try to mask the barrel completely, but then what's the point of a barrel-aged beer? In BA Darkness you know it was aged in a whiskey barrel—there's no hiding that.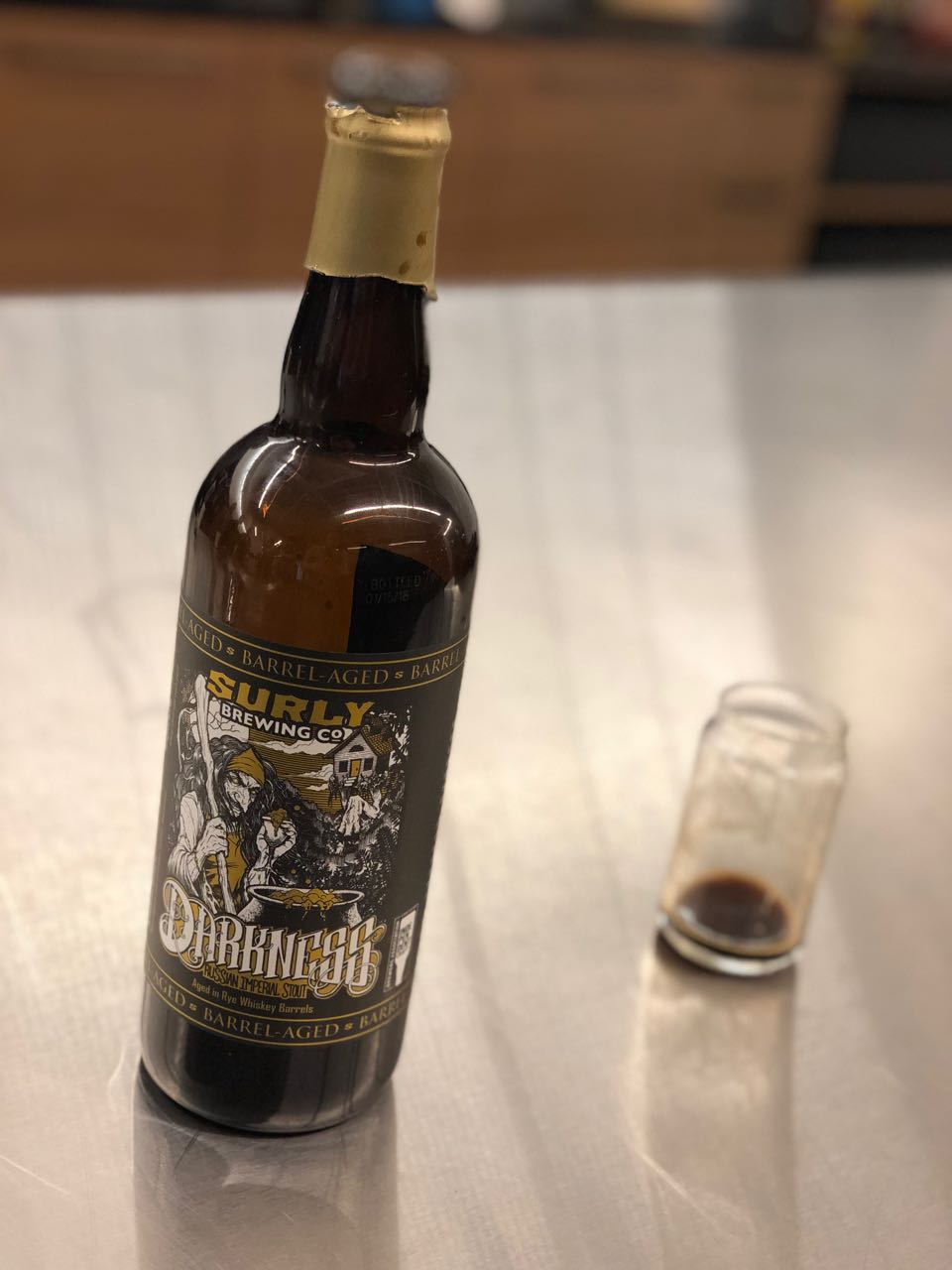 One other thing I like in BA Darkness is that the ABV is the same as the regular version, 12%. It's a common misconception that barrel-aged beers must have a higher alcohol content than non-barrel-aged beers. While more often than not, that is the case, however, in Surly's case, they've watched the beer closely as to not let it get too boozy and ruin the great flavor of the base beer. The barrel simply enhances and deepens it.
Barrel-aged Darkness is a harder beer to get a hold of, but it's definitely worth getting one bottle and drinking now. There's no reason to age this beer. It's tasting pretty great right now.
Writer's Note: Surly Brewing provided the bottle for this review. Feature image courtesy of Surly Brewing.

MIKE ZOLLER IS THE MIDWEST EDITOR FOR PORCHDRINKING.COM. FOLLOW HIM ON INSTAGRAM: @CHICAGOBEER AND PORCHDRINKING CHICAGO'S TWITTER FEED FOR THE LATEST CHICAGO CRAFT BEER NEWS: @PORCHDRINKCHI.
---