No Comments
Marz Community Brewing Officially Opens a Taproom in Chicago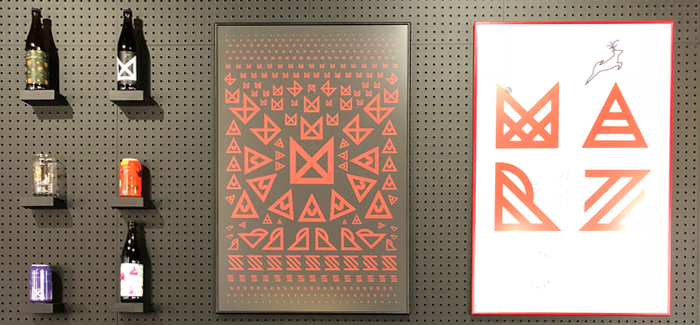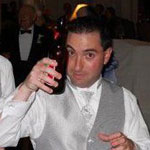 Just minutes before Marz Community Brewing Company was set to open for the first time this past Saturday, a line stretched from the door and around the corner with craft beer fans ready to welcome the long-awaited taproom to the Chicago beer scene.
The first day was a wild ride as the tap room was packed from open to close with people two or three deep around the bar. At one point, the point-of-sale system went down adding to the craziness, but overall it was a successful opening day for Marz.
On Sunday a small group of about ten people was ready to enter right at noon, and with an unlocked door, the group got in just before noon — before the brewery was set-up to actually open.
Co-founder Ed Marszewski was there to welcome people as they filtered into the space with most going to sit around the oval shaped bar that surrounds 24 tap lines. There's plenty of seating at Marz's new taproom. In addition to the oval bar, there are high top tables, booths and plenty of long wood tables with stools throughout. Unique art pieces cover the walls, adding to the charm of the watering hole. The brewery is full of natural light which floods the taproom during the day.
You can tell how excited the founders and staff are to finally be open. There were plenty of staff on hand to take orders and talk to customers about the different beers. Sitting down next to me was an older couple that called themselves "self-proclaimed wine people" and didn't know a lot about beer. While Marz is known for their hazy beers, the brewery has a wide variety of styles on tap that will suit any palate. The couple ended up going with a Double Jungle Boogie and a Stout. They seemed happy with their choices.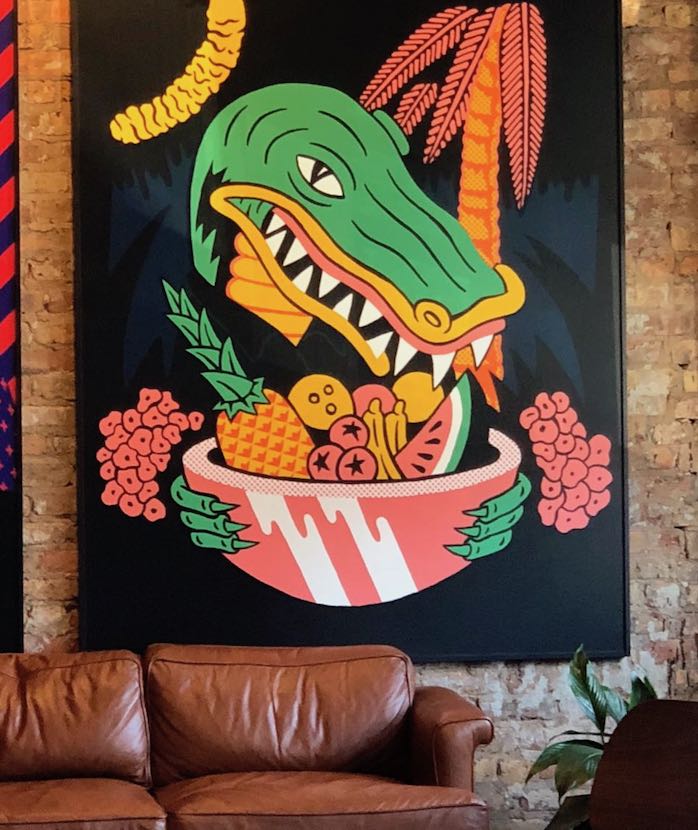 The space is kid-friendly with several strollers parked alongside tables near the bar. In addition to the large beer list, there are non-alcoholic drinks on tap and a food menu with a diverse selection of food options.
On my trip, I had two beers, Ski Goggles – one of their many New England-style IPAs – and Citra, Citra, Citra!, which you might guess features the Citra hop. Both were great, but Citra, Citra, Citra! is one that I could keep going back for. One bartender called it "slightly bitter orange juice," and she was spot on.
Just 30 minutes into the second day's opening, the place was relatively full but still felt open. The long, wooden tables were still unused, but all the other tables around the bar were occupied with beer drinkers.
One could easily spend a few hours here going through the different styles Marz offers. It's not listed on the menu, but Marz will do any of the draft pours as a half size. Half the ounces and half the price as listed on the menu. This is a great option to try a wider variety of their beers.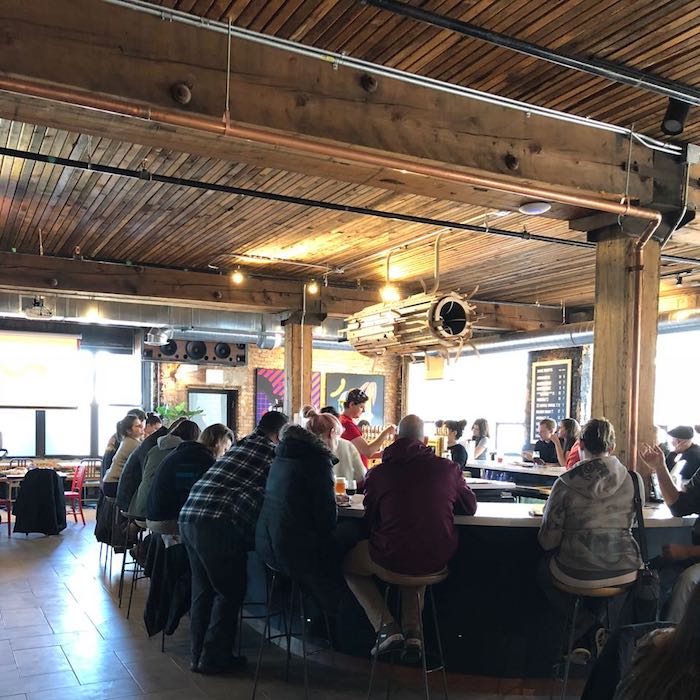 There's plenty of free parking, however, if you're in for a day of drinking, taking an Uber/Lyft or taxi will be a much safer option. Public transportation is close by, but coming from the Northside of the city would take quite a while.
It's definitely worth the visit and even a few repeat trips after that. Marz has made quite a name for itself prior to having a public space. With the taproom now open, look for them to become an even stronger presence in the Chicago market.
Location: 3630 South Iron Street, Chicago, IL 60608
Hours: Wednesday/Thursday: 11am-9pm, Friday: 11am-10pm, Saturday: 12pm-10pm, Sunday 12pm-7pm
MIKE ZOLLER IS THE MIDWEST EDITOR FOR PORCHDRINKING.COM. FOLLOW HIM ON INSTAGRAM: @CHICAGOBEER AND PORCHDRINKING CHICAGO'S TWITTER FEED FOR THE LATEST CHICAGO CRAFT BEER NEWS: @PORCHDRINKCHI.
---