No Comments
Revolution Brewing Created a New IPA to Celebrate International Women's Day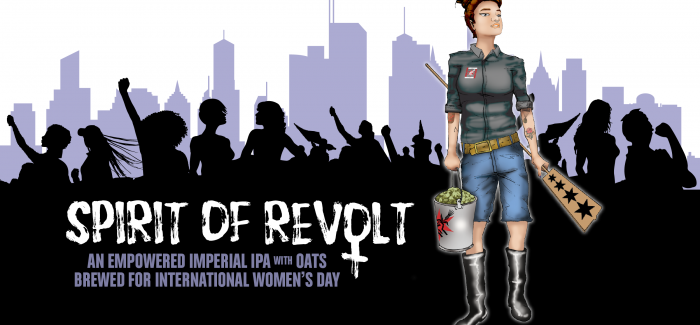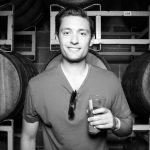 Craft beer has a diversity problem. While there's no easy fix to an issue that is prevalent throughout most industries in America, several craft brewers are making their presence felt by promoting diversity and inclusion from within their ranks. One of those breweries is Chicago's Revolution Brewing, who employs 68 female employees throughout their expanding operation. To celebrate International Women's Day, the women of Revolution came together to brew a special beer: Spirit of Revolt IPA.
The new IPA was brewed by the group back in January and includes specialty malts from woman-lead Weyermann Malting, which gives it an added smoothness. True to Revolution's hoppy roots, Spirit of Revolt includes a dry-hop blend of Michigan grown Cascade, Cashmere and Slovenian Styrian Fox hops that should serve up notes of citrus and pineapple. The beer is currently available at both their brewery and taproom, with all proceeds going to Connections for Abused Women and their Children (CAWC).
https://www.instagram.com/p/BeoqjeNDqhp/?hl=en&taken-by=revbrewchicago
For Revolution's Director of Operations Meg Rutledge, the beer holds extra significance: "Though the craft beer industry has made strides toward gender equality, there's still a long way to go. Spirit of Revolt was brewed not only to celebrate the thousands of hard-working women in the beer industry, but also to remind folks that craft beer isn't just for bearded, tattooed dudes."
Along with pouring a tasty IPA for a great purpose, Revolution will also host a variety of activities to celebrate International Women's Day on March 8, including an all-female arts and crafts fair at their taproom. Attendees can expect a variety of woman-owned food trucks, artist booths, all-female music and screenings of movies with female leads. The women of Revolution will also be selling hand-printed Spirit of Revolt t-shirts, and two of Revolution's other women-oriented beers, Working Woman (an American Brown Ale) and Working Mom (an Imperial Brown Ale aged in Old Forester bourbon barrels) will be available on draft.
It's great to see a brewery leading for a worthwhile cause. Cheers!
https://www.instagram.com/p/Be9Psa-jEYs/?hl=en&taken-by=revbrewchicago
Feature image courtesy of Revolution Brewing
---