No Comments
Chicago's Luna Bay Booch Co. Looks to Make its Mark in Busy Craft Beer Market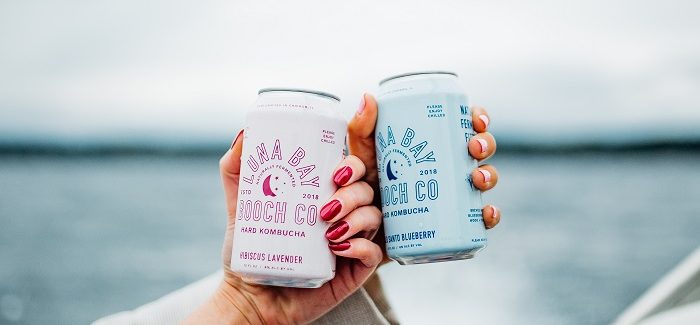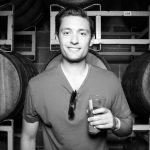 Drink good, feed good? That's the vision behind Chicago's first local hard kombucha maker, Luna Bay Booch Co. While Chicago is home to the nation's most craft breweries per capita, the city's appetite for lighter alternatives like White Claw and Truly Spiked Seltzer is also clear. So, why not hard kombucha as well? Kombucha continues to increase its popularity in the health and wellness market, especially among younger drinkers, creating a myriad of adjacent business opportunities for courageous thinkers like Luna Bay Booch Co. founders Bridget Connelly and Claire Ridge. The two saw the opportunity to bring hard kombucha, a popular product on the West Coast, to the Midwest by creating a local, Chicago-based brand that targets Chicago drinkers looking for a break from a beer along with those wellness-focused folks looking for a fun, spiked alternative to their favorite antioxidant-laden kombucha beverage. To find out more about the upstart hard kombucha business and what Chicagoans can expect from Luna Bay Booch, PorchDrinking spoke with Bridget. 
Bridget is a native Chicagoan but the inspiration for this brand came from her experiences outside of the state. About ten years ago, Bridget moved out to California. The timing of her move coincided with the craft beer boom and the start of the health and wellness trend amongst younger generations. After traveling around the country, and globe, for her job at Lululemon, she ended up in San Diego in 2018, where she saw another trend taking off that seemed to combine the two trends she observed ten years earlier: hard kombucha. 
In San Diego, the small but surging market was (and is) dominated by two California brands: JuneShine and Boochcraft. Both hard kombucha brands appeal to the growing niche of drinkers looking for a lighter, antioxidant-rich alternative to IPAs and heavy stouts. While the craze for spiked seltzer remains, Bridget is excited about the competitive advantages hard kombuchas like Luna Bay Booch might have against the likes of White Claw. While hard seltzers are mostly a hollow combination of fermented cane sugar and seltzer water, hard kombucha boasts added antioxidants and other gut-friendly microbes that have made kombucha such an appealing drink for the fitness-focused community. 
https://www.instagram.com/p/B24JV7pF1Gq/
As fate would have it, Bridget moved back to Chicago in 2018 and subsequently saw a friend drinking a BoochCraft hard kombucha at a summer house party, which eventually led to the (now mutual) friend introducing Bridget to Claire Ridge, who had been brewing kombucha since 2014. With Bridget's vision and Claire's brewing expertise, the two formed a natural partnership. "So, then we got connected over the phone… I was like 'hey I have a brand and I have an idea and I want to make alcoholic kombucha,' and she's like, cool I'm down let's do it. So for months we never met, we just face-timed, as we [made the brand together], I was ordering the ingredients and shipping them to her, and she was making stuff."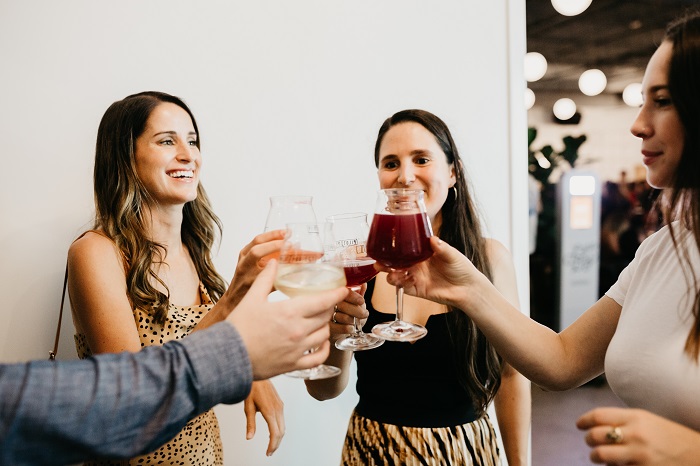 The result is Luna Bay Booch Co, a new hard kombucha brand local to Chicago that seems to be a hit with drinkers across the metro area. Standing at 6% and boasting fresh flavor profiles like Ginger Lemon and Hibiscus Lavender, Luna Bay Booch is the first non-GMO, gluten-free, low sugar and naturally-fermented hard kombucha made in Chicago. The brand, which was a special creation of Bridget's, invokes images of both founders passion for water sports like paddle boarding and surfing, with the wave neatly placed underneath the "Luna" moon. The four stars in the branded sky invoke the four stars featured on Chicago's iconic flag. 
With bright flavors, a focus on the wellness community, and a clear connection to their city, Luna Bay Booch has sprung out of the sales gate since its introduction in the Chicago market in October. I first became aware of Luna Bay when I visited Pilot Project Brewing, which is a brewing incubator featuring locally-made beer brands. At the time, it was sold out, mostly because demand was so high, which is a good challenge to have for any operation.
https://www.instagram.com/p/B3zj0IpFuSu/
Bridget credits Pilot Project for the flexibility that the brewing incubator has been able to provide. Brewing hard kombucha is much like brewing beer, minus the hops and barley. Hard kombucha becomes boozy (6% ABV) during secondary fermentation, when the yeast eats up the sugar added following the first round of fermentation. This provides the ABV boost above what you'd find in a typical kombucha (sub 1% ABV).  
Built on their proprietary scoby (effectively the base of kombucha, it stands for syntrophic mixed culture of yeast and bacteria) and their addition of Yerba Mate, a traditional herbal tea, Luna Bay Booch finds its unique niche as a fermented beverage with a bite at 6% ABV. While it's not beer nor tea nor seltzer, drinkers will get the similar carbonated kick, pleasant flavor, and accustomed crispness known to accompany all three. 
Priced at $15.99 for a pack of four cans, many of the retailers they approached initially were skeptical at first due to its higher pricepoint and because many consumers might not have any idea what kombucha, let alone, hard kombucha, is. That has all changed following positive tasting events and the ability for Pilot Project patrons to sample their offerings in the taproom, leading to re-orders and larger order sizes from their current accounts at Chicagoland Whole Foods, Foxtrot, the new Lululemon on North Ave, and local bars and restaurants. The growth in demand has also made Bridget and Claire scale up their production at a secondary production facility outside of their current presence at Pilot Project.  
"I would say that a lot of people are skeptical at first [because] they aren't as familiar with it. And then as soon as they [taste it], that all changed. Traffic and sales [went] up significantly."
With sales booming amidst a growing customer base that includes curious craft beer drinkers and wellness-focused drinkers, Luna Bay Booch has a lot of room to grow. While it's an exciting opportunity, Bridget says that their growth will be very strategic, focusing primarily on expanding their footprint within the metro and suburban Chicago area. This is particularly important due to the influx of other hard kombucha brands coming from the West Coast; being born and brewed in Chicago is a great market differentiator for them. Another market differentiator is their unique set of flavors, including the new seasonal: Bourbon Apple Booch.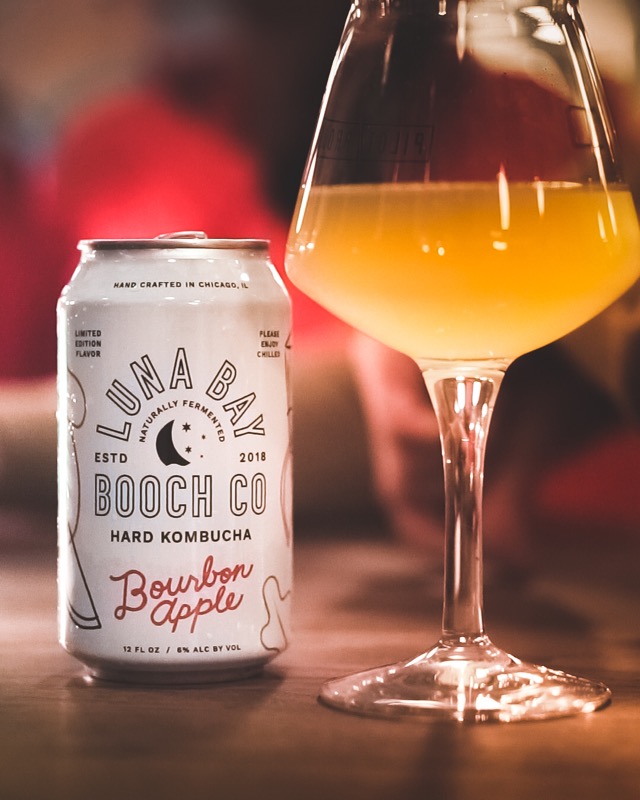 And while Chicago is currently known for its booming craft beer ecosystem, it soon might be known for spiked kombucha as well. I'm looking forward to trying out their newest flavor alongside a few other beers during my next visit to Pilot Project. Cheers! 
Feature Image Photo Credit: Luna Bay Booch Co.
---