No Comments
Saint Errant Brewing | Strange Loops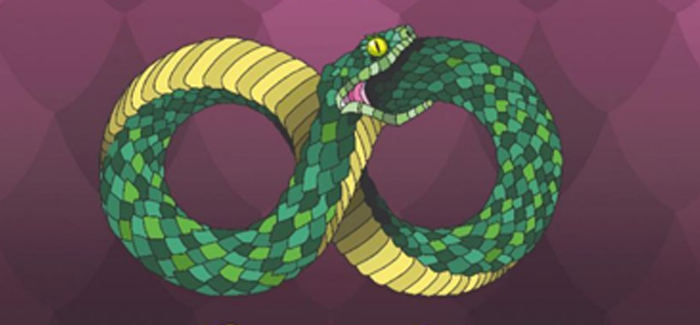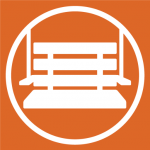 Like many other new (or soon to be open) breweries, Brent Banks and Ryan Jacobs of Saint Errant Brewing started as homebrewers with full-time jobs. After repeated trips to Vermont and the rest of the Northeast over, the pair fell in love with the IPAs from that region. So it's no surprise that Saint Errant's first solo offering is Strange Loops, their take on a New England-style double IPA.
Strange Loops pours a bright orange with some yellow near where light can strike it. True to the New England style, it packs some real bog (I'm honestly sick of using "haze" to describe this style of beer, so I'll be using other adjectives). This seriously murky beer looks as if the ouroboros pictured on the label might be hiding in the glass, ready to come right out and ensnare you. As if sensing your fear, the head that began as about two fingers high quickly disappears, leaving a fine foam coating, able for you to see into the belly of the beer (if desired).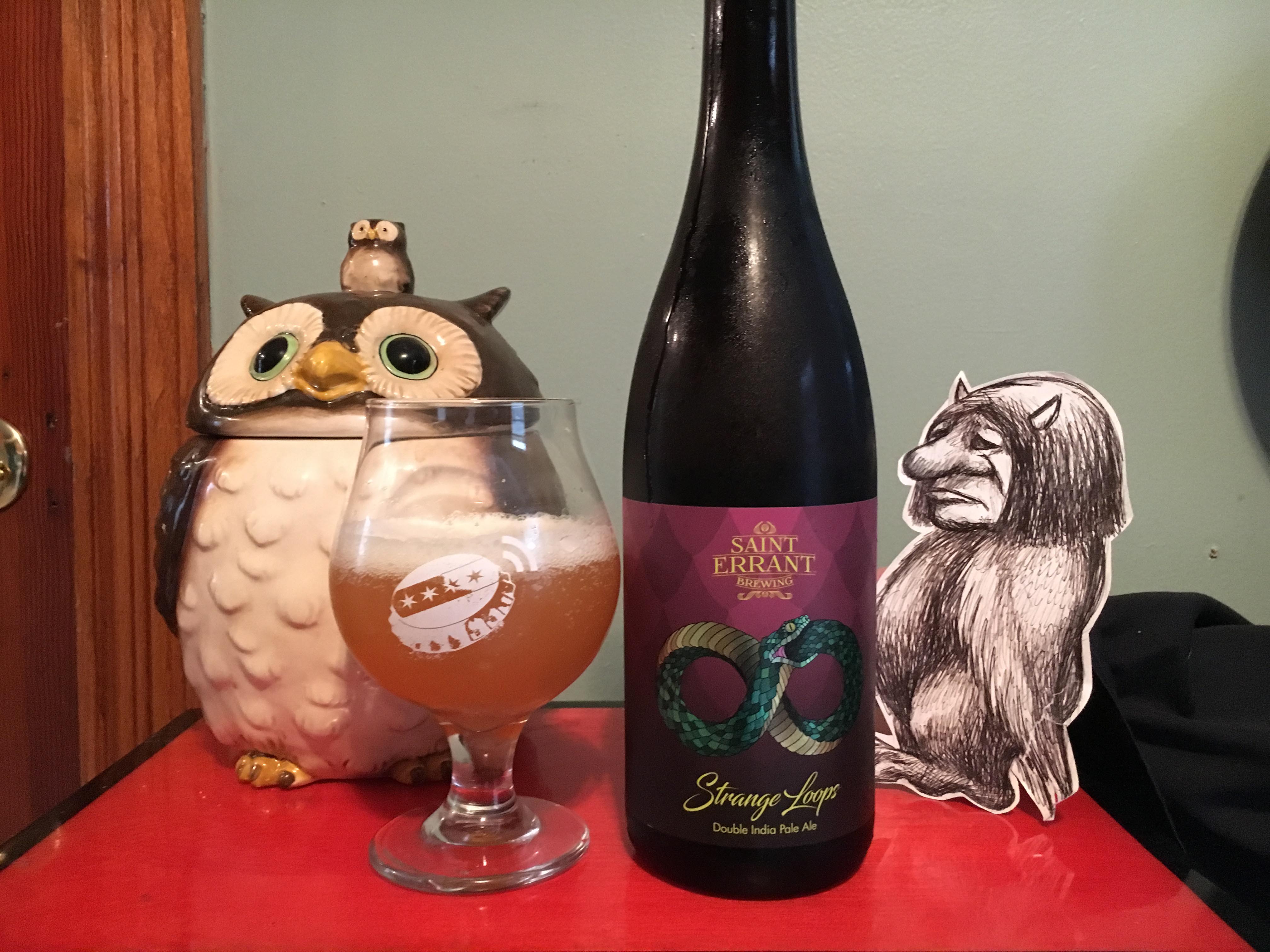 The nose is anything but a strange loop. Hopped with Citra, Mosaic, Amarillo and Columbus, it comes off as very juicy, with notes of orange, pineapple, mango, grapefruit and underripe stone fruits, with some baking spice and coriander present as well. Some dank and grassy notes are present on the end, along with some malt sweetness.
Upon tasting, your tongue is greeted with everything the nose foretold – pineapple, peach, apricots, mangoes – along with a slightly bitter finish. Sweetness is present (possibly from the English strain of yeast they used; perhaps London III?) and a little alcohol heat to finish things off lets you know you're drinking an 8% double IPA. The waves of fruitiness stay with you due to a somewhat syrupy mouthfeel that encompasses the tongue. Brent said that this is their first iteration of Strange Loops and subsequent batches will have some tweaks to dial it in even more.
With so many new breweries hitting the shelves in Chicago – whether a new local one or a newly distributed to Chicago one – it is easy to overlook new beers from breweries you might not have heard of. Saint Errant has been at it professionally for over a year (their first event was the 2016 Oak Park MicroBrew Review), brews out of Mikerphone Brewing in Elk Grove Village (makers of some delicious New England-style IPAs and stouts themselves) and will continue to be releasing bottles for the foreseeable future (their Tepoztecatl imperial stout with coffee, cinnamon and vanilla was just released), making them a brewery to keep an eye out for. The fact that they're making delicious, drinkable IPAs – with berliner weisses and mixed fermentation sours in the pipeline – means you should grab their beer when you have the chance.
Craig Gonciarczyk is a middle school teacher and currently co-hosts the ABV Chicago craft beer podcast.
---