No Comments
Ultimate 6er | A Beer Journey Through the Decades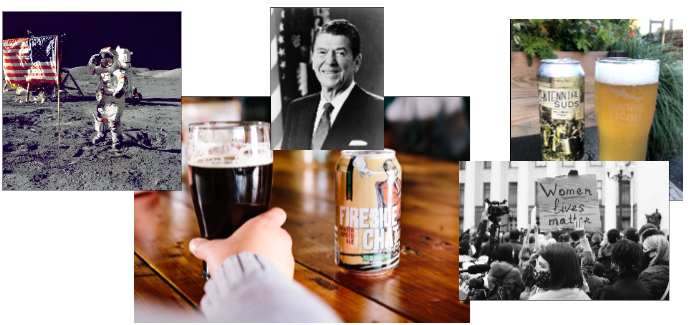 Our country has gone through tough times before – wars, economic strife, pandemics, and political upheaval. So, as we move deeper into the 2020s, a decade with its own inauspicious start, we thought it would be nice to look back and different periods of history through the lens of craft beer. A Beer Journey Through the Decades starts during the 1920s and ends at 2020. Each decade presented society with difficulties, yet each era also had its good moments and offers evidence that 2020's misery won't last forever.
The 1920s
While by no means was this country reaching equality, notably with regards to immigrants or people of color, there was a small glimmer of hope. In 1920, the 19th Amendment provided women with the right to vote, 133 years after the ratification of the U.S. Constitution. Women also increasingly worked, and increased birth control methods helped control birth rates. To drink Centennial Suds is to hearken back to a time when, ironically, people could not legally make liquor. But, the 19th Amendment demonstrated that change is possible, even it takes decades or centuries to accomplish.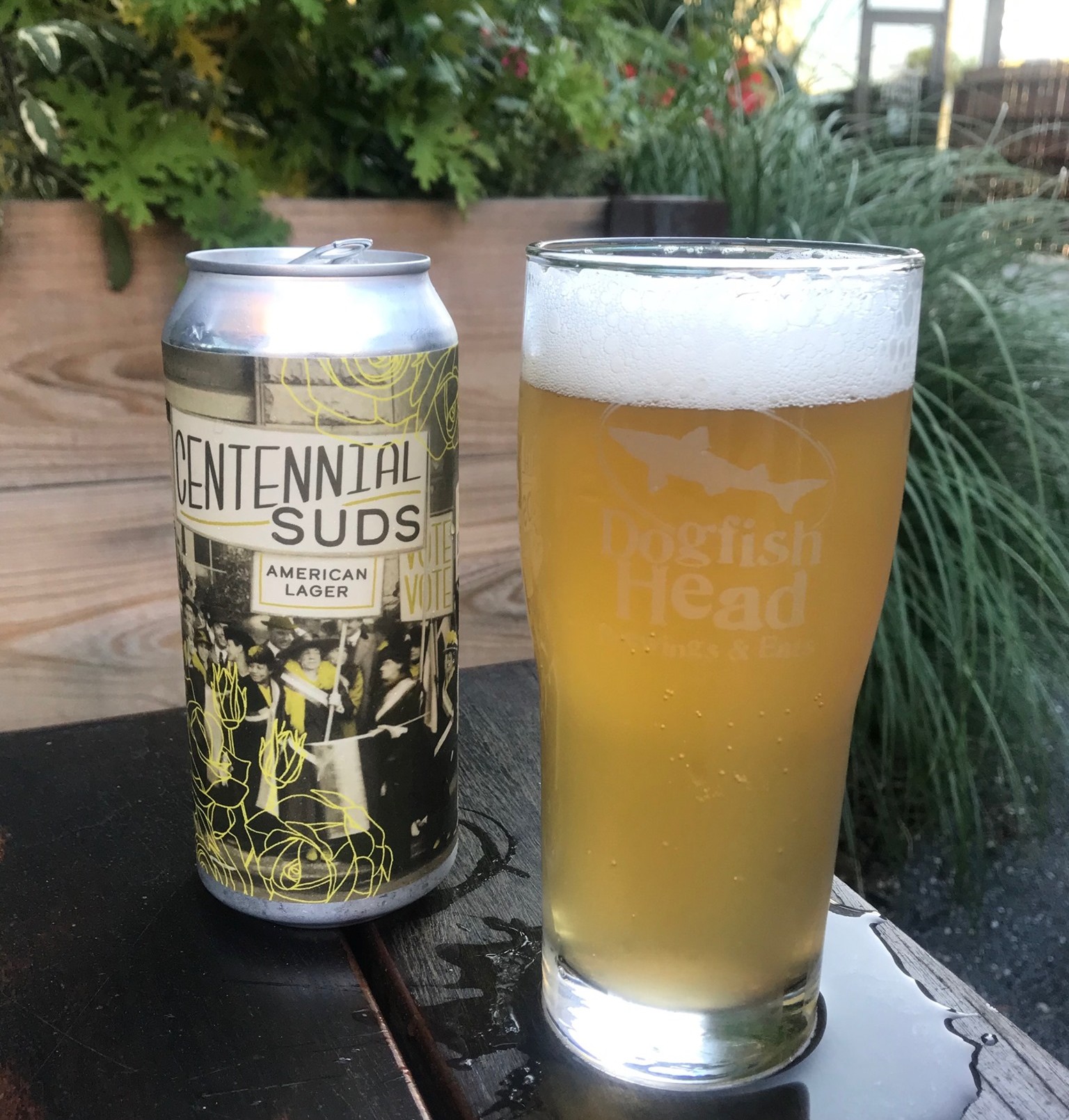 The 1930s & 1940s
To help guide the country through its unfathomably high unemployment rates, and then World War II, President Franklin D. Roosevelt (FDR) routinely hit the airwaves, presenting radio broadcasts that came to be known as "Fireside Chats, which he conducted from 1933 to 1944." The brewery that produces "Fireside Chat" derives its name from another 1933 event; the end of Prohibition. But, "Happy Days" ultimately had to wait for many years. Still, drinking "21A" Fireside Chat reminds us that though we must navigate rough waters from time to time, calmer seas lie ahead – eventually.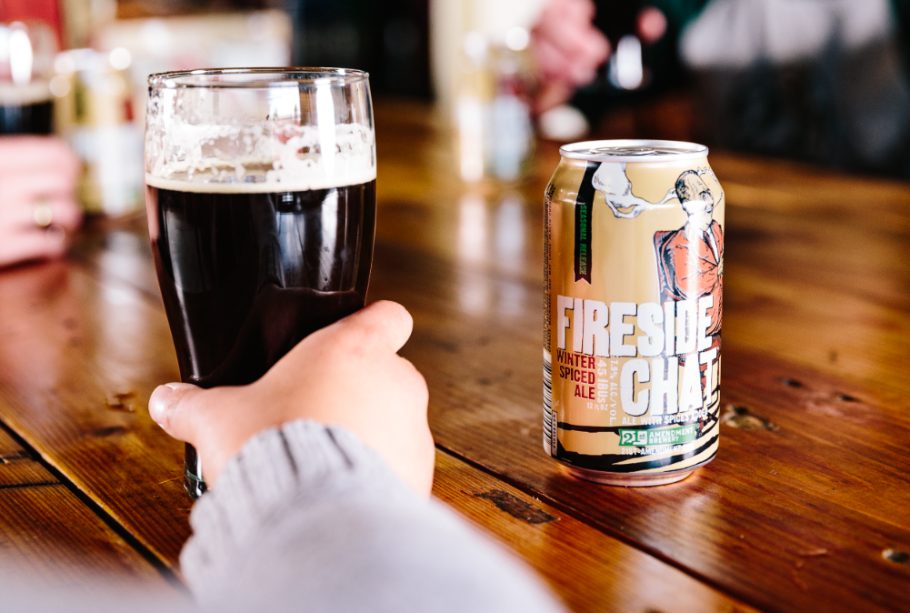 The 1960s
After observing the global reaction to Soviet cosmonaut Yuri Gagarin's space-flight around the globe (the first of its kind) on April 12, 1961, then-president Kennedy decided that the U.S. could not cede control of outer space to the Soviets. One month later, he told Congress that the U.S. must make a concerted effort to land on the moon. And, by 1969, his dream came to fruition when Neil Armstrong set foot on our celestial dance partner.
When one drinks an Illuminated Brew Works Astronaut Orange Juice, one can think back to when kids to built rockets and space exploration inspired TV shows, movies and songs — Elton John released "Rocket Man" in 1972, the year of the last Apollo Mission. Alongside Vietnam, racial and ethnic struggles, a cultural revolution, and a host of other 1960s highlights, the space race had a humongous cultural impact. More than that, it provided the country with some aspect of unity and provided a little hope. And Tang, let's not forget Tang!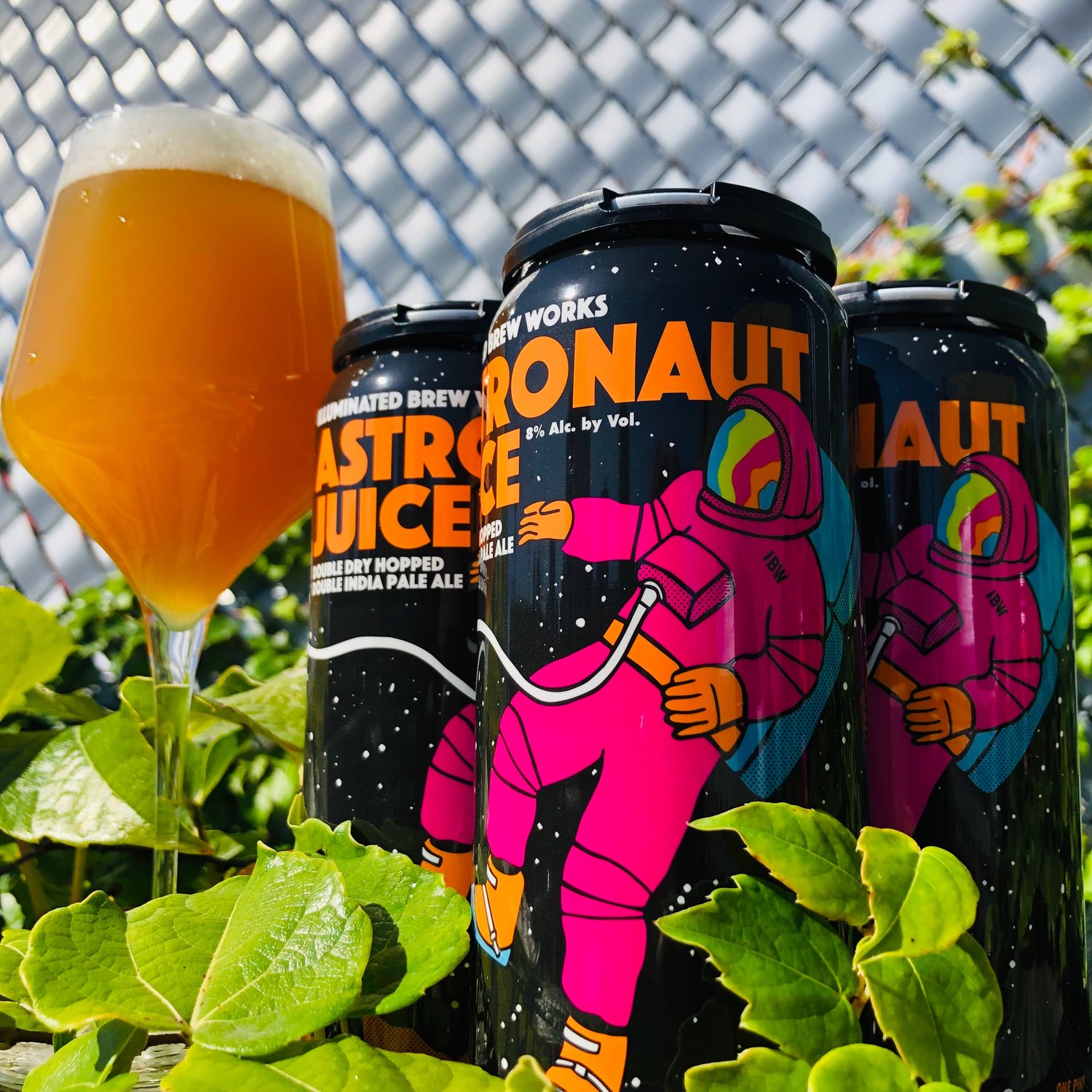 The 1980s
Space flight is certainly cool, but what about flying through time… in a DeLorean! Ahh, watching the classic 1985 flick, Back to the Future, takes us back to an era with the first big-screen-to-White-House president – Ronald Reagan. Speaking of time travel, explorers found the Titanic in 1985, unlocking secrets that had been hidden since its sinking in 1912. Meanwhile, others looked to the future by registering the very first "dot-com." Oh, and Microsoft Windows 1.0 came out, too. The summer release of New Belgium VooDoo Ranger 1985 IPA, a beer we showcased in June, acted like an ipso facto Flux Capacitor that allowed us all a chance to go back in time and enjoy boom boxes and big hair, Miami Vice and MTV, and of course New Coke (whoops).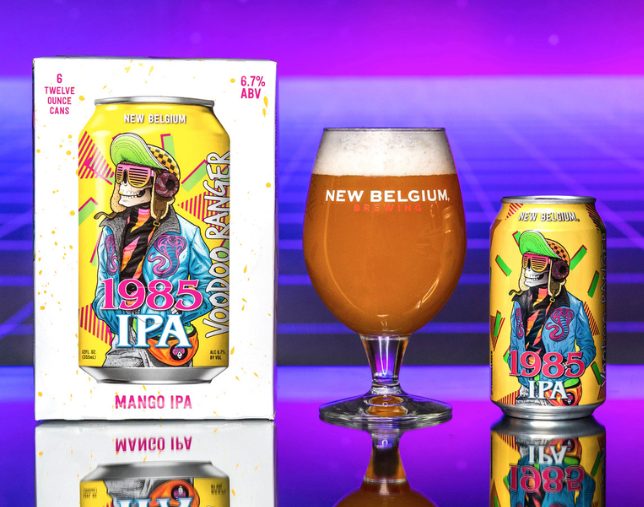 The 2000s (and 2010s)
White House Honey Ale & Honey Porter: You can brew it yourself! Here is the recipe for both:
The 2000s started with the horrendous 9/11 terrorist attack followed by war and the Great Recession, which hit full stride around 2008, the same year the U.S. elected its first person of color as president: Barack Obama. By the time Obama who ran on a platform of "Change," was into his re-election cycle during the early 2010s, things had turned around. One tangible example of a growing economy and optimism lie in the explosion of craft breweries.  Craft beer grew so popular that President Obama (or at least his chefs) got into the brewing business. They created the White House Honey Ale and Honey Porter; the recipe remains freely available to anyone.
2020
What can we say about 2020? We endured a deadly and life-altering global pandemic and social unrest that, at times, felt like it would deteriorate to the point of full societal collapse. The stock market climbed, but Main Street suffered. Actually, Main Street is closed. Humans suddenly had to avoid each other while simultaneously "being there for each other." Unfortunately, mutual support ultimately failed because ideological differences systematically tore friends and families apart. Schools often went empty while nearby hospitals overflowed. American elections once stood as the bastion of democratic virtue. But, in 2020, the election provided sound evidence that We the People are struggling mightily to form a union, let alone a perfect one. 2020 also gave us anger-inducing debates about ethnicism, racism and classicism, not to mention fires, hurricanes, suicide bombers, and some mysterious gang of murder hornets. And it wasn't just in the U.S. Indeed, for people across the globe, 2020 has been a year to forget, yet it's unlikely few of us will ever will. 
View this post on Instagram
---