No Comments
Firestone Walker Brewing | Coconut Merlin and Molé Merkin Milk Stout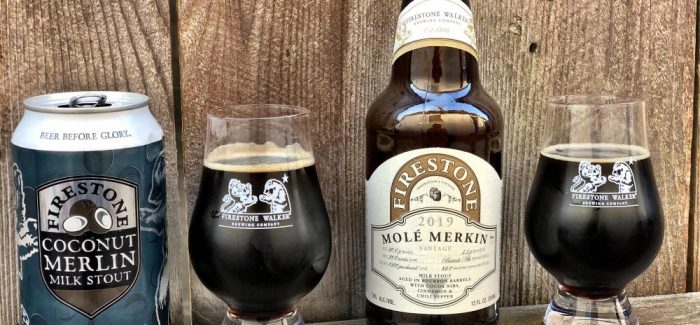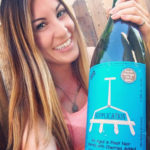 The seasonal transition from summer to fall not only means a shift to shorter days and cooler weather but can also be seen by many of our beloved milk stouts hitting the shelves. This fall, Firestone Walker released two milk stouts created from the base of their seasonal Velvet Merlin Oatmeal Stout that yielded two very different and phenomenal beers.
Velvet Merlin Oatmeal Stout was originally created in 2004 under the name Velvet Merkin. The name was rebranded as Velvet Merlin years later when the beer was packaged for distribution. Velvet Merkin resurfaced in 2013 as the barrel-aged version of Velvet Merlin. In 2015, Velvet Merkin was tweaked again with the incorporation of milk stout.
Coconut Merlin
One thing fans of Firestone Walker Brewery can count on is their constant innovation and experimenting with different flavors. This year brought a big change to the Merlin variant when Brewmaster Matt "Merlin" Brynildson and team unveiled Coconut Merlin.
"Through our experience brewing Mocha Merlin we developed some inventive ways to infuse coco nibs and coffee into the brew. We do most of this late in the process when its critical to control contact time and temperature focusing not getting rich flavor development without over extracting," Brynildson said. "Now that we have a proven method, we can start bringing some of our other favorite alternative ingredients in. Coconut is one of our favorites and it seemed like a great time to change things up."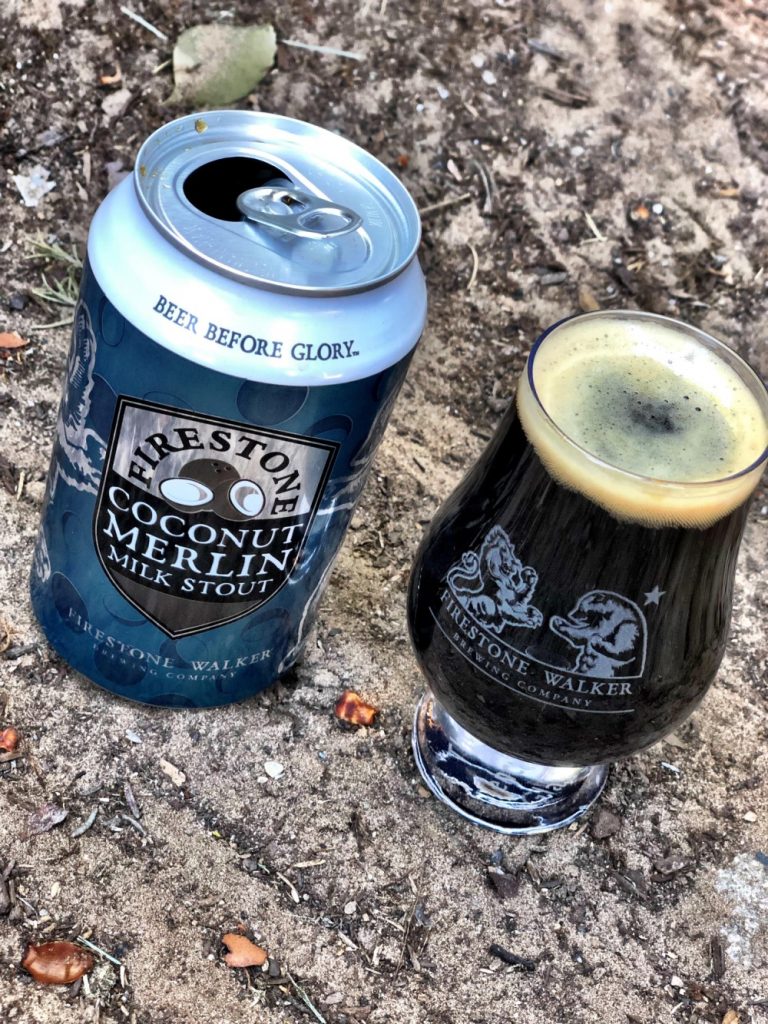 Procured and shredded in nearby Santa Barbara County to ensure maximum freshness, the coconuts are toasted just before added to the beer. "Toasting brings out a lot of the best flavor from the coconut, not unlike roasting coffee beans or malt for that matter. We infuse the real-deal, shredded toasted coconut into finished, end fermented stout and allow for a relatively short contact time, long enough to ensure that we get all of the goodness out of the coconut without any astringency," Brynildson said.
Brynildson doesn't know what next years variant will bring, but says his team is planning to change it up each year to keep things interesting. While that doesn't mean Coconut Merlin won't appear again, it gives us that much more reason to indulge and enjoy now.
So where is the best place to savor this great fall session beer? If you're looking for a great food pairing "I recently enjoyed it with a shrimp curry dish and of course it pairs well with a classic beef stew," Brynildson said. "Best enjoyed while wearing a sweater in close proximity to a cozy fireplace."
Molé Merkin
Inspired from family recipes and childhood memories, Firestone Walker Barrel Program Manager Eric Ponce incorporated elements from his own Mexican heritage to create Molé Merkin.
"This beer has a lot of personal meaning behind it," Ponce said. "Every time I taste it, it brings back childhood memories of family dinners and gatherings, where molé dishes were a staple. It's that sense of joy and flavor that I wanted to convey with Molé Merkin."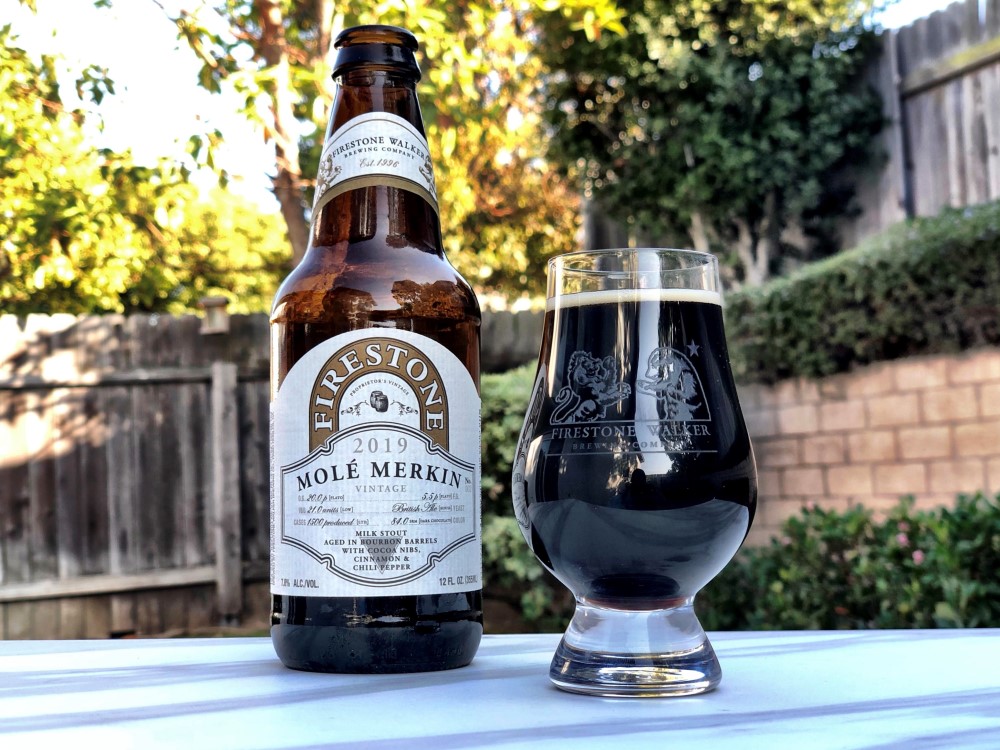 Molé sauce is a traditional sauce used in Mexican cuisine that includes various regional flavors and ingredients, with chili peppers as the common factor. Trying to capture the essence of this dish, Molé Merkin was barrel-aged in bourbon barrels for one year, then Puya chile peppers, cocoa nibs, and cinnamon were added.
The beer has a smooth, very chocolate forward flavor, with a hint of spice on the backend. "As a milk stout, it has this creaminess that evokes the creamy texture of molé. It also has chocolate notes that play really well with the cocoa nibs and cinnamon," Ponce said.
When asked if he could picture the best scenario to enjoy this beer, Ponce said, "With my grandmothers and family during fiesta, live mariachi, dancing horses, bonfire and dancing."
---