No Comments
Revolution's Gold Medal Beer FoBAB Winner V.S.O.R. Releases Friday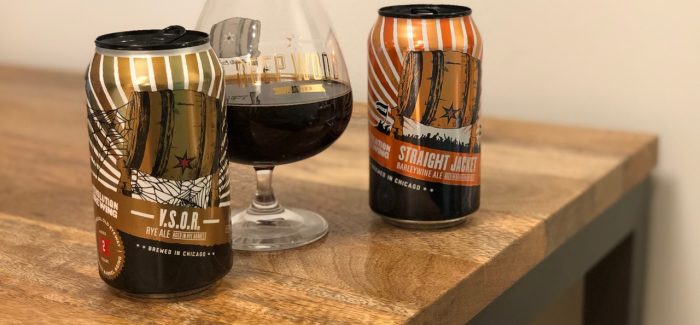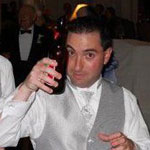 Before Revolution Brewing releases the next two entries in their highly vaunted Deep Wood series, they'll already be able to boast a FoBAB gold medal for one of those two. Very Special Old Ryeway (V.S.O.R.) and Straight Jacket will be released at the brewery after V.S.O.R. earned top marks in the Other Strong Dark Beer Category at this weekends Festival of Barrel-Aged Beers.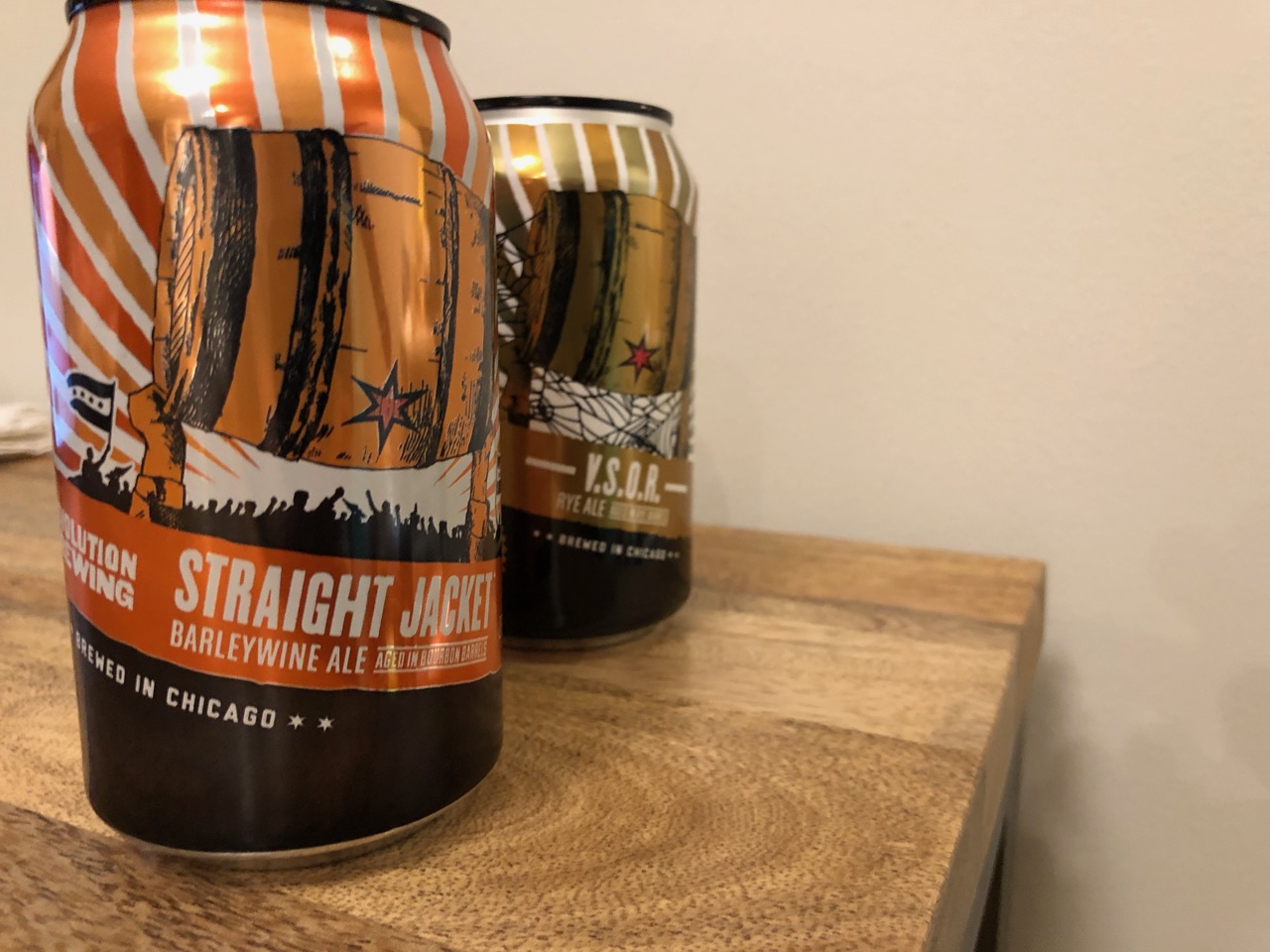 V.S.O.R., a Rye Ale aged for two years in whiskey barrels, features strong barrel characteristics paired with notes of maple, oak, tobacco, and a hint of vanilla at the end. Its medium-body is boozy and makes for a delicious sipping beer.
While sometimes big ABV beers surprise you with just how hidden the alcohol is but not with V.S.O.R. and I mean that in the nicest way possible. You know this beer is big but because the beer is blended so well it works. I had this one at FoBAB and was a big fan and that fandom continued in the can.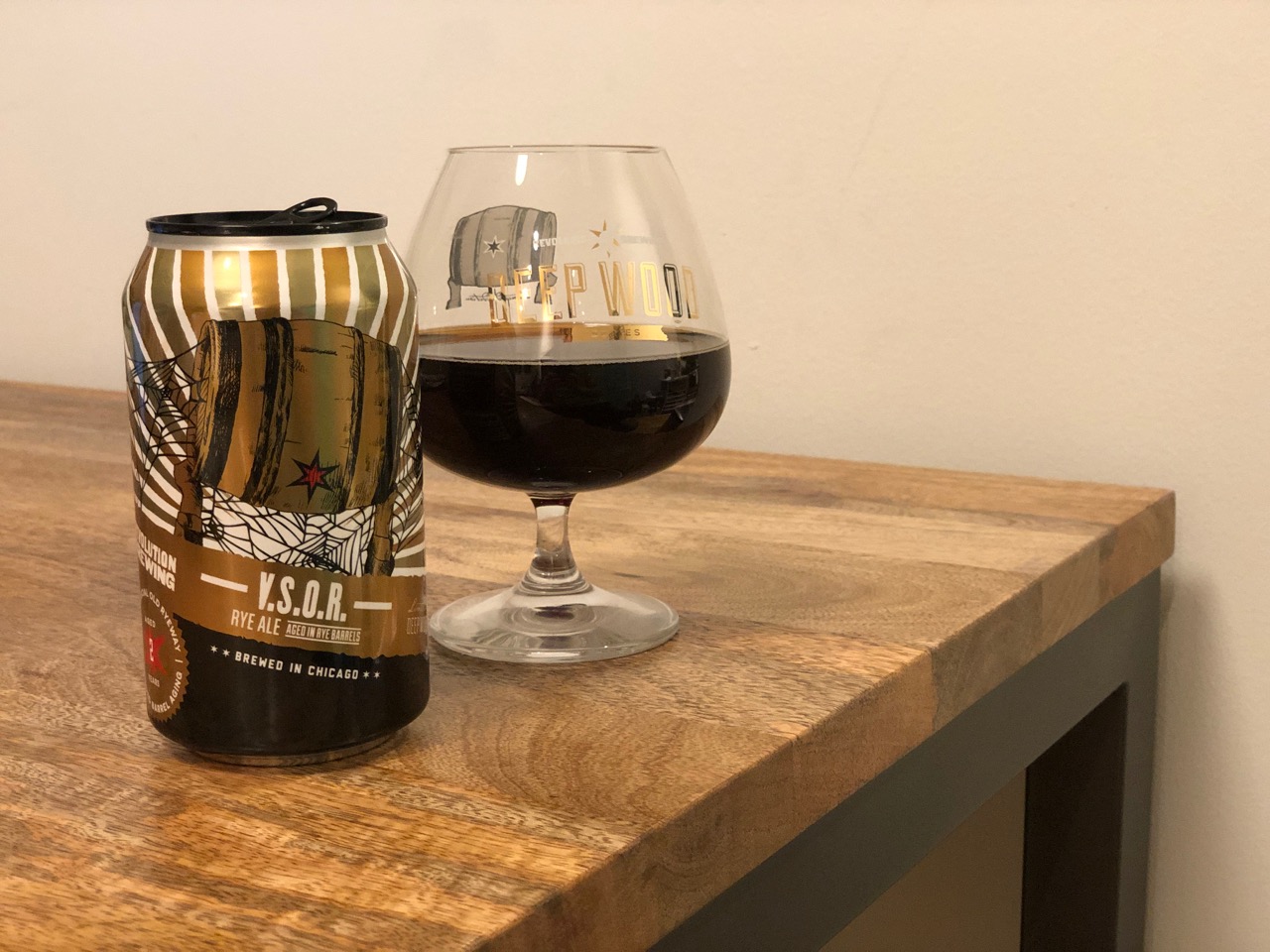 Its counterpart being released on Friday is even boozier at 15% but probably needs some time to settle down. Straight Jacket this year is still a bit hot right now, but has potential. On the aroma, you'll get those great Barleywine notes of vanilla, molasses, and toffee, but the taste translates slightly differently.
At this point, the barrel is pretty aggressive and while you can taste those flavors of vanilla and butterscotch trying to get past the barrel they fall just a little short because of the heavy oak notes.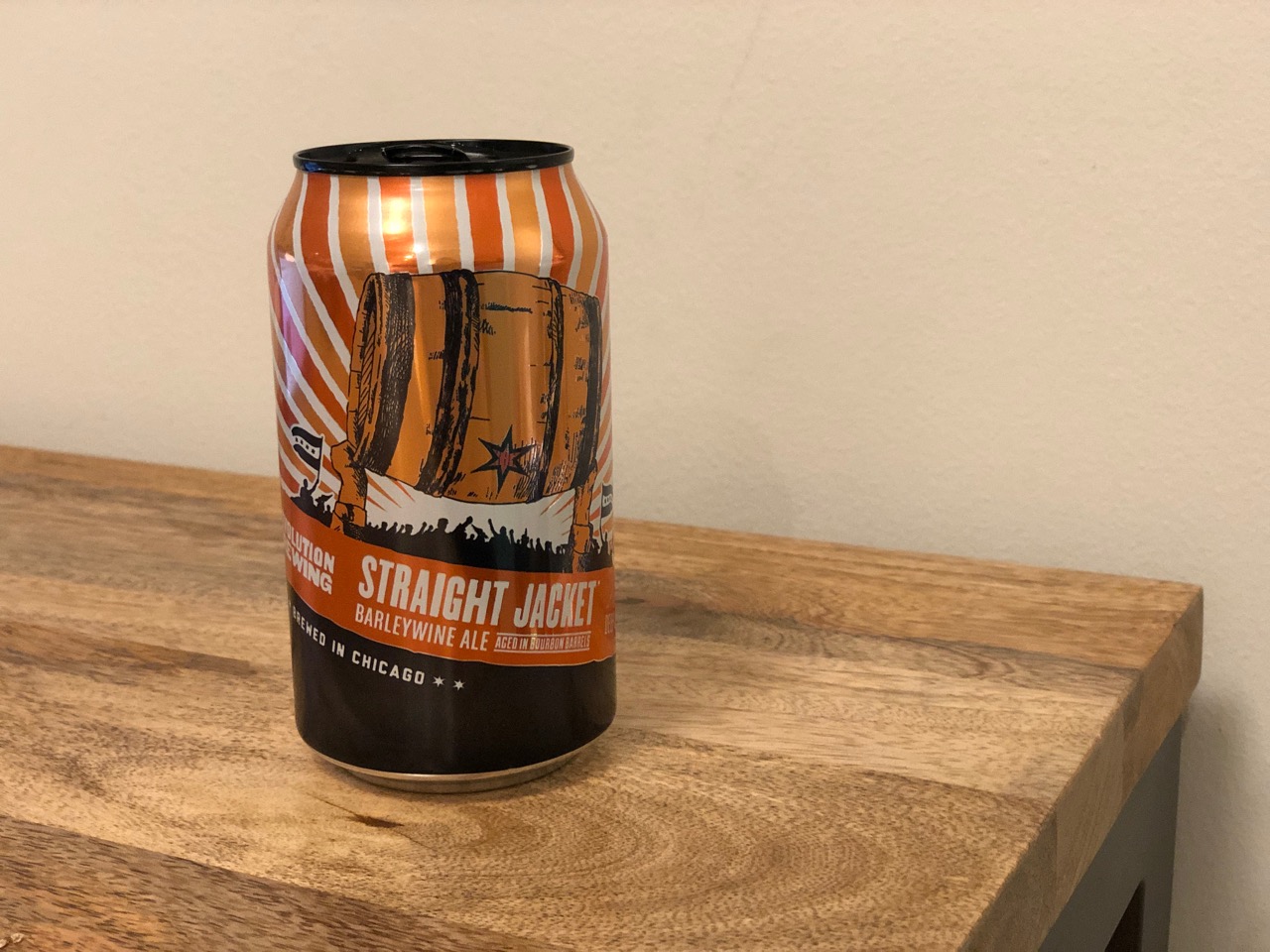 As the beer warms up the flavors come out just a bit more but this is one to strategically open your four cans over the next six months or so. Have one now to decide for yourself, but I can see myself opening one up on New Year's Day as I watch college football to see how the flavors have melded over time.
Straight Jacket won a bronze medal at FoBAB in 2018 and out of the can was a fantastic blend of barrel and beer. It clocked in at 13.1% ABV and with this year's being boozier by nearly 2% I wonder how it will age and actually have high hopes for this beer in the future. Revolution has impressed me too much with their barrel program over the past couple of years to dismiss this beer. Let's talk in early 2020.
Both beers, along with the entries from the first Deep Wood series release, Deth's Tar, Café Deth, and Deth by Plums will be available at the brewery. The release starts at 4 pm with 4-packs of V.S.O.R. going for $40 with a limit of 2 per person. Straight Jacket will be $25 a 4-pack with no limit.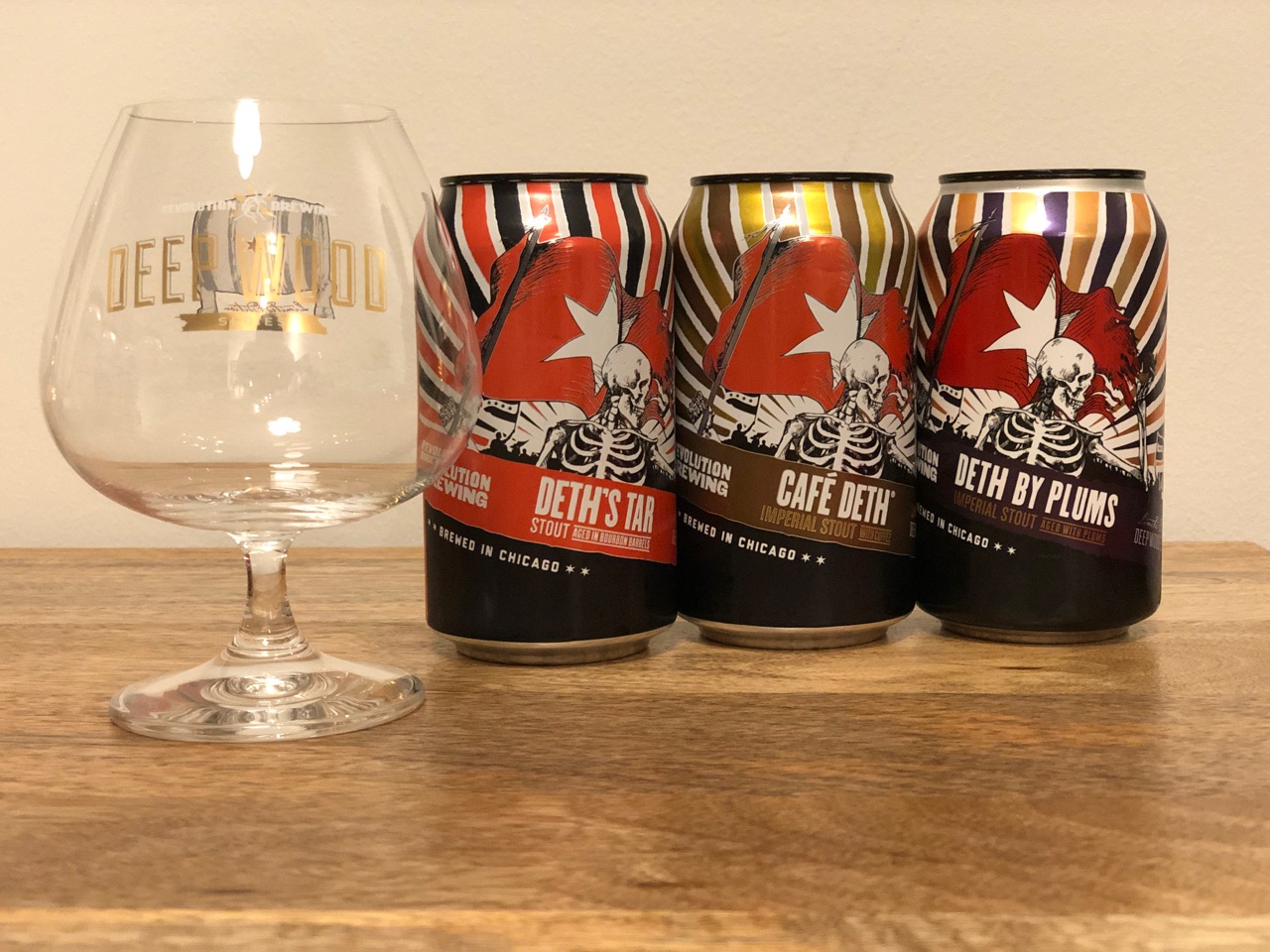 If you missed the first release all three will have no limit. Deth's Tar will go for $25 a four-pack with Café Deth and Deth by Plums going for $30 and $40 respectively. Strawberry Jacket, which won a medal at FoBAB this past weekend will also be available for $40 a four-pack with a limit of two.
---