No Comments
2019 Festival of Barrel Aged Beers (FoBAB) Awards Complete Results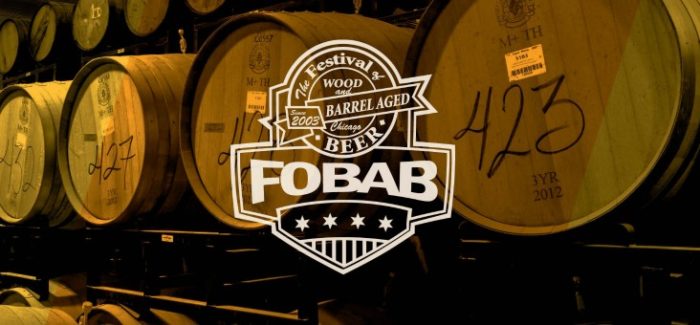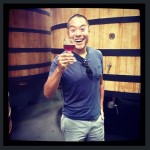 Over the past 17 years, Chicago's Festival of Barrel-Aged Beers has quickly established itself as one of the preeminent showcases of barrel-aged beers in the country. This two-day festival not only allows festival-goers the chance to sample from some of the best clean and wild barrel-aged offerings in the country, but it also recognizes top marks in 12 categories along with two best in show designations.
This year PorchDrinking.com had the distinct honor of presenting official live Twitter coverage of the results, but for those who weren't able to follow along, we now present the complete results from the 2019 Festival of Barrel-Aged Beers (FoBAB).
Just a reminder to join the PorchDrinking.com team out at Haymarket Pub & Brewery after Session II tonight for Crispy Cocktails and Ciders at 6:30pm. In offering a respite from big barrel-aged beers this event showcases some of the area's best Lagers, as well as ciders from our friends at Stem Ciders and cocktails featuring our friends from Laws Whiskey House.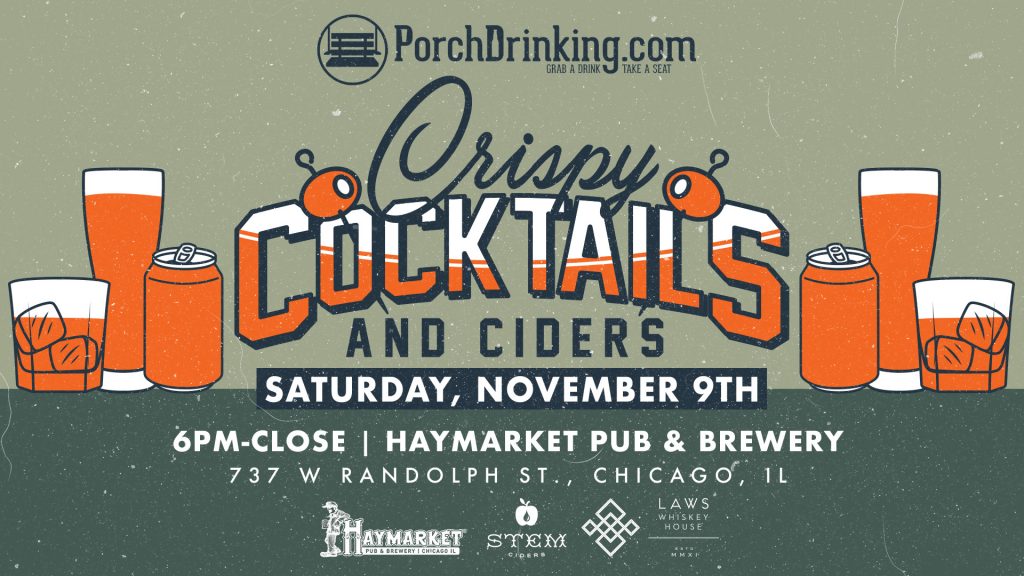 ---
And now the winners…
2019 Festival of Barrel-Aged Beers Award Winners
Cider / Mead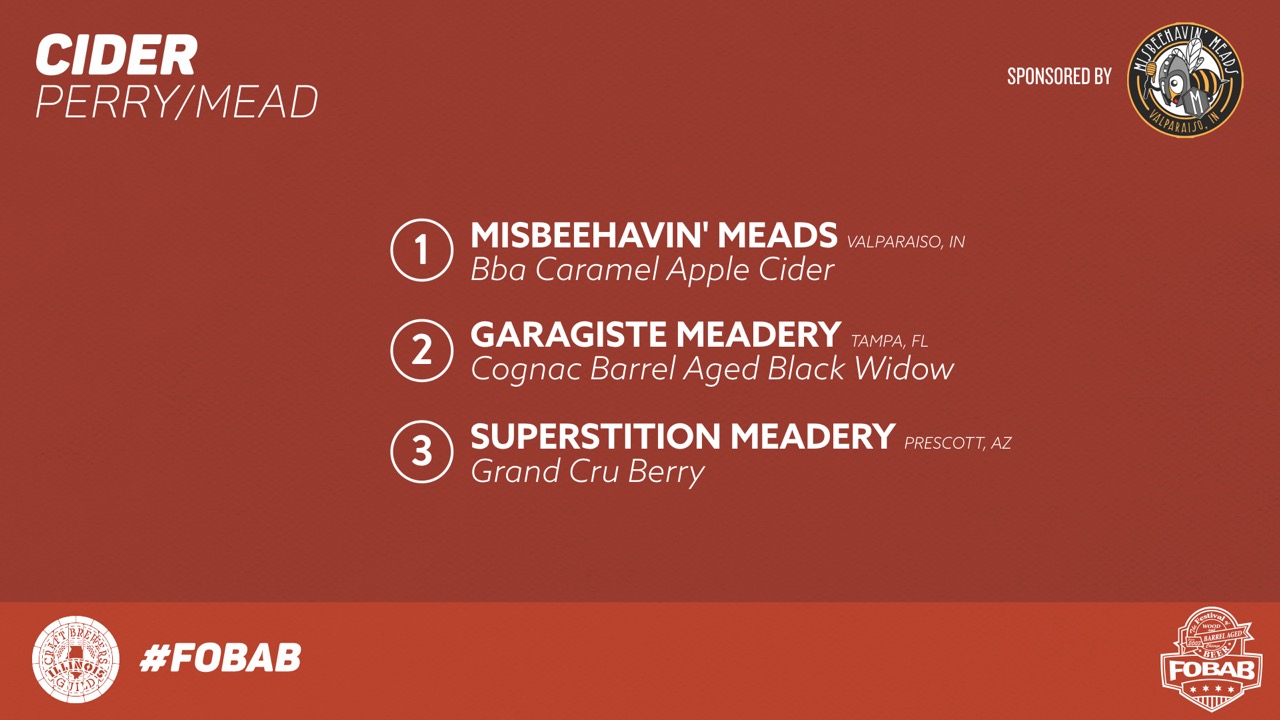 Wild Beer (Sour w/ Fruit)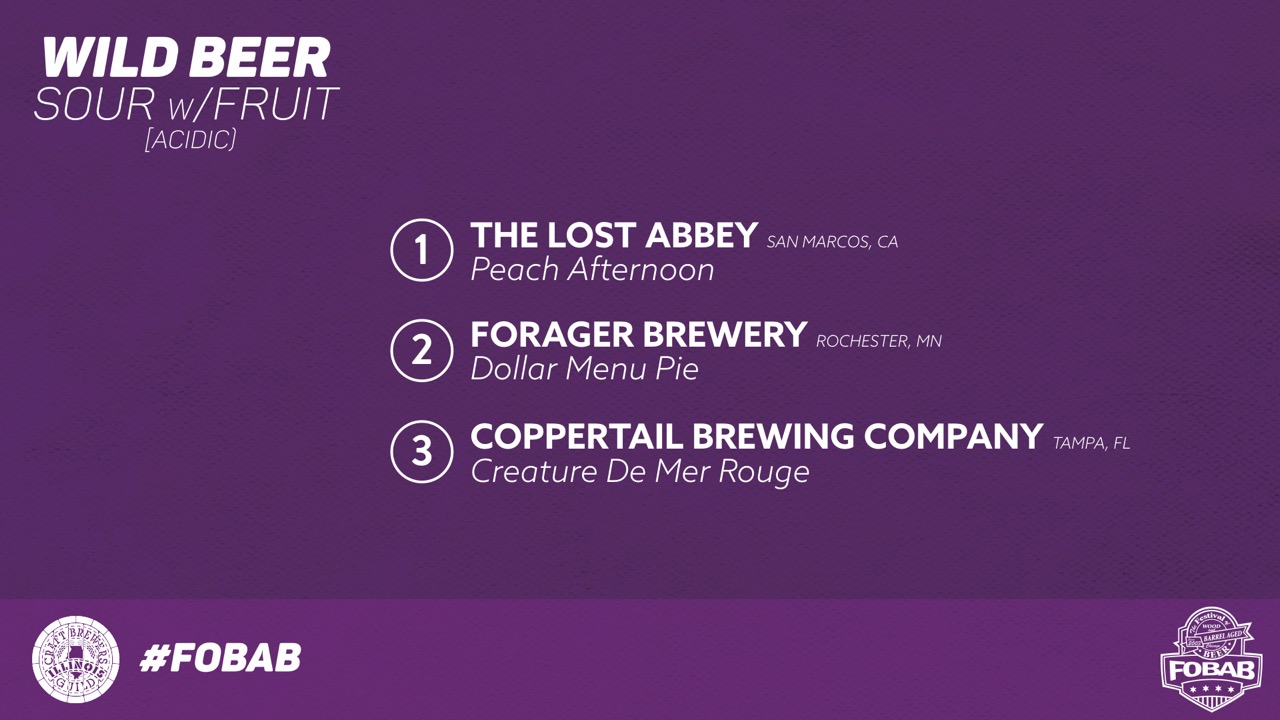 Wild Beer (Sour)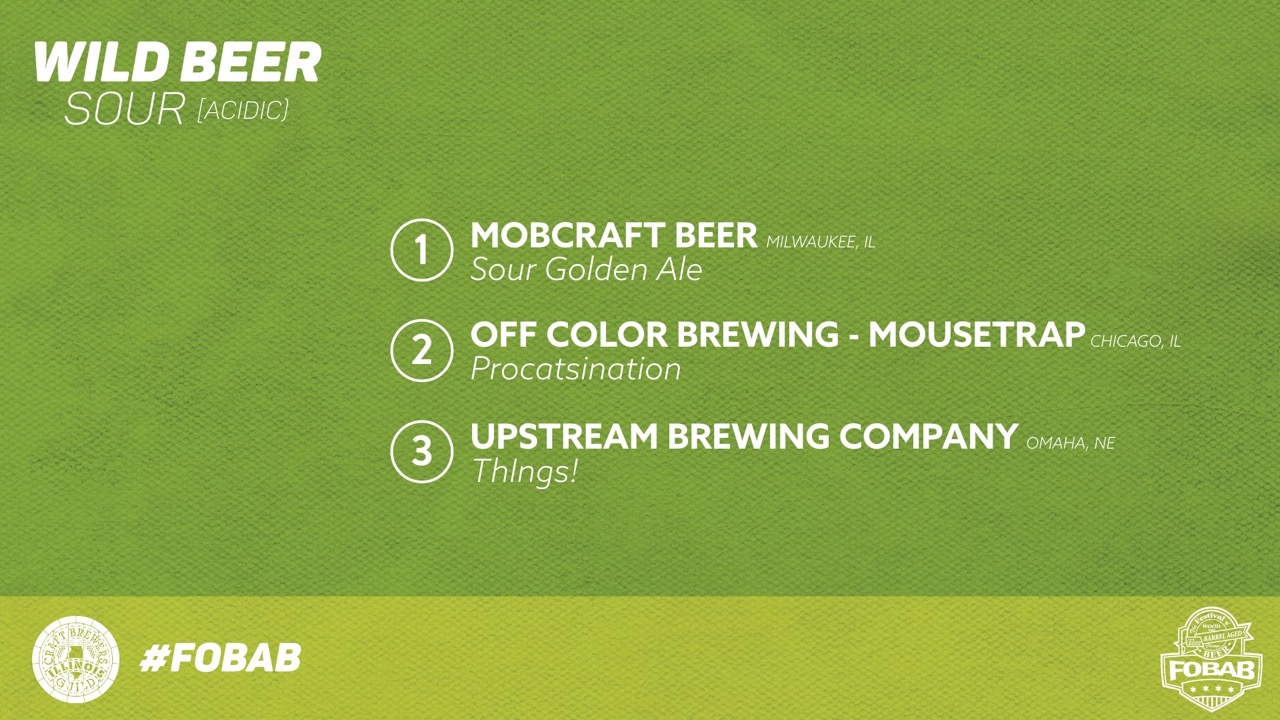 Wild Beer (Brett)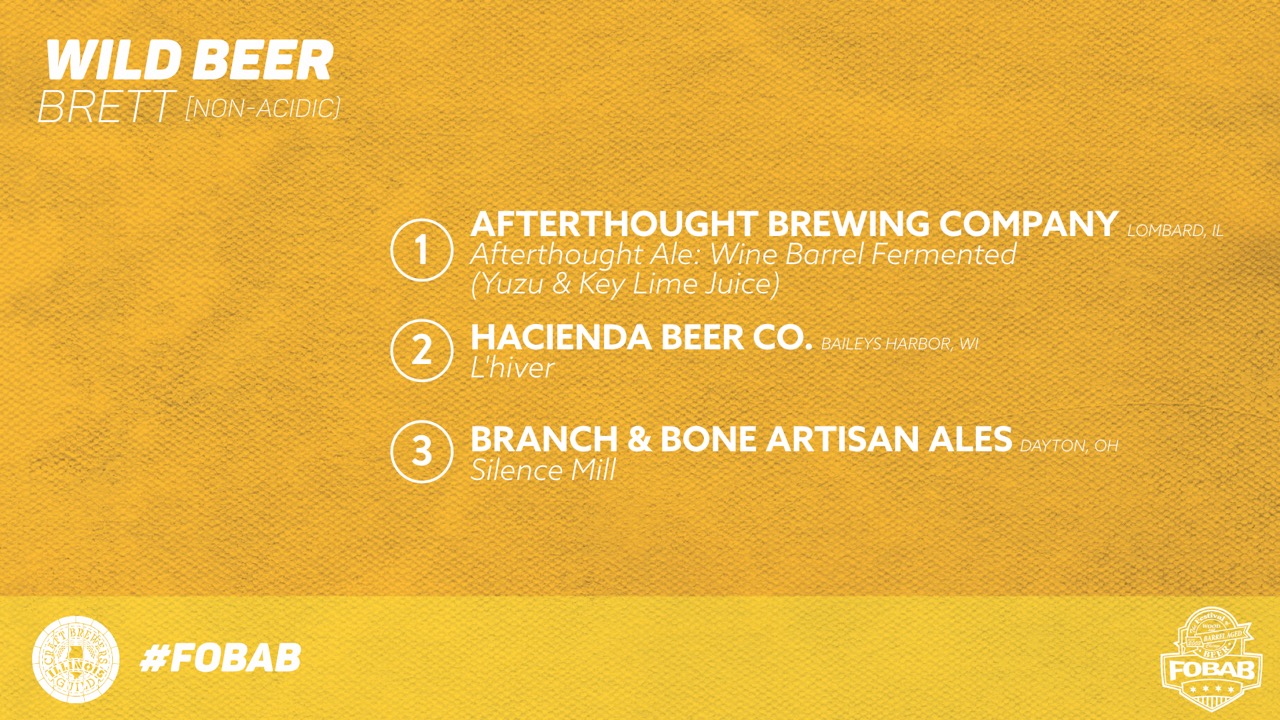 Specialty Experimental Beer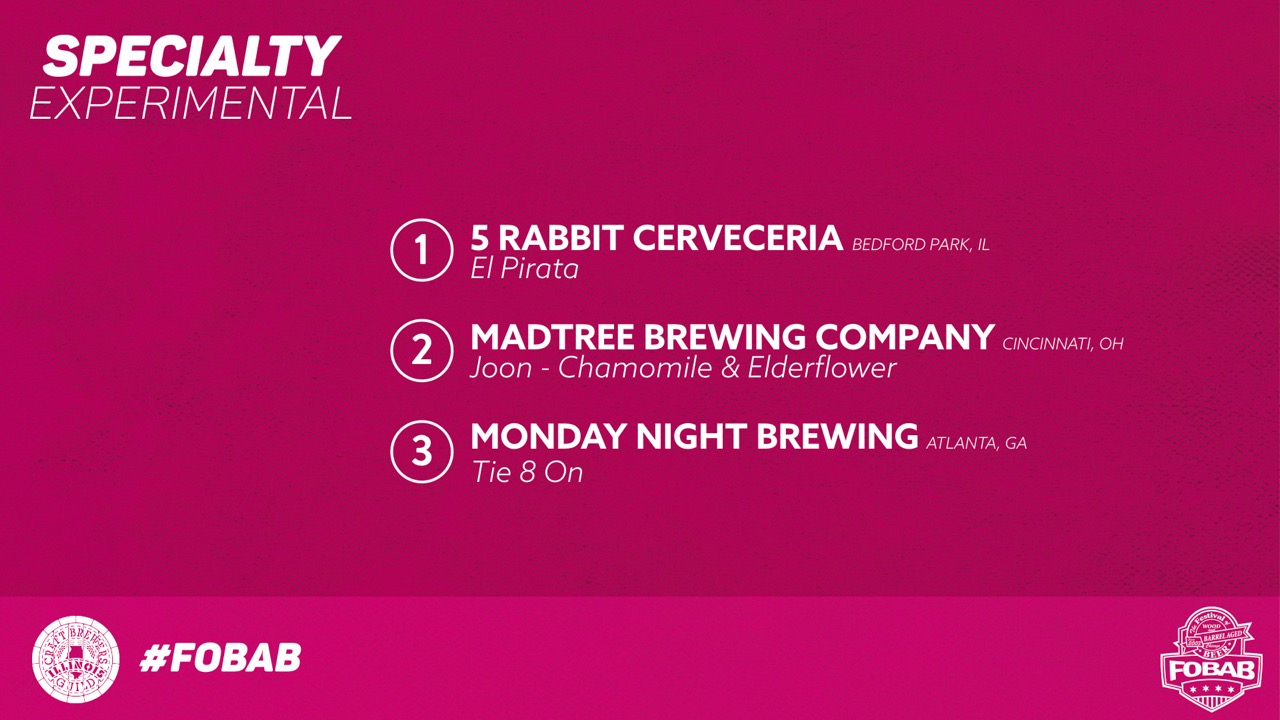 Fruit Beer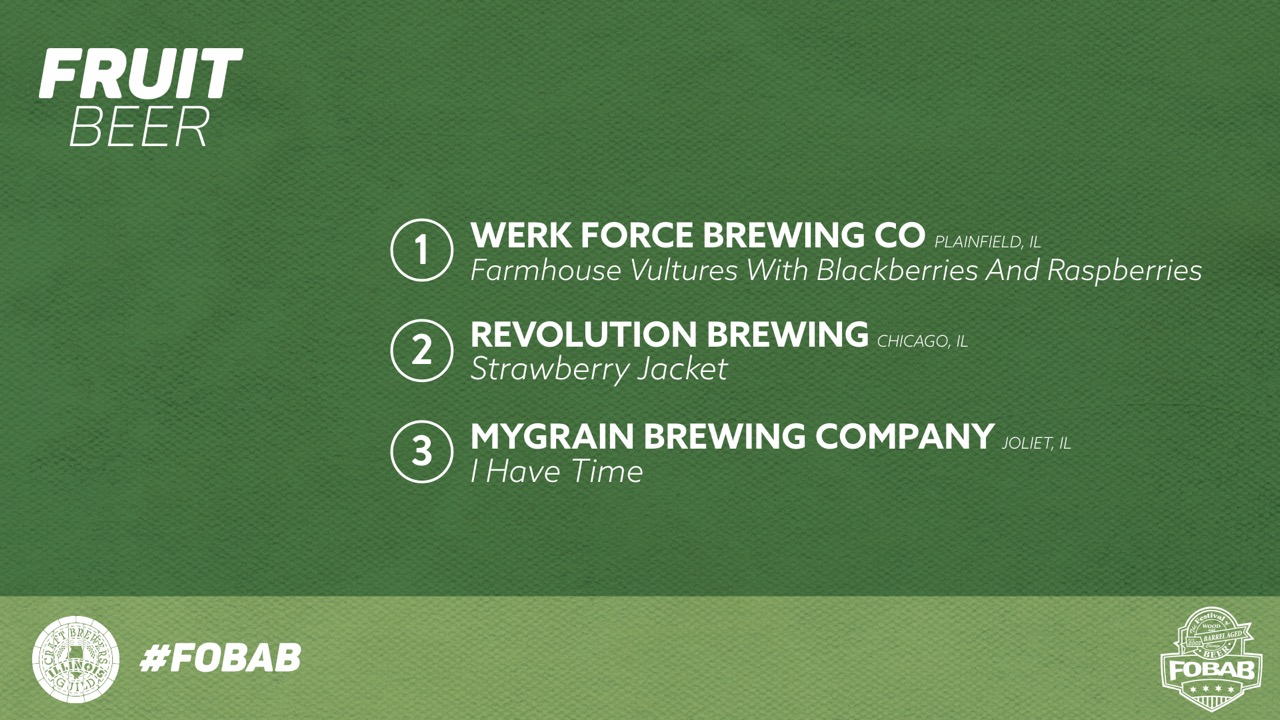 Strong / Dark Beer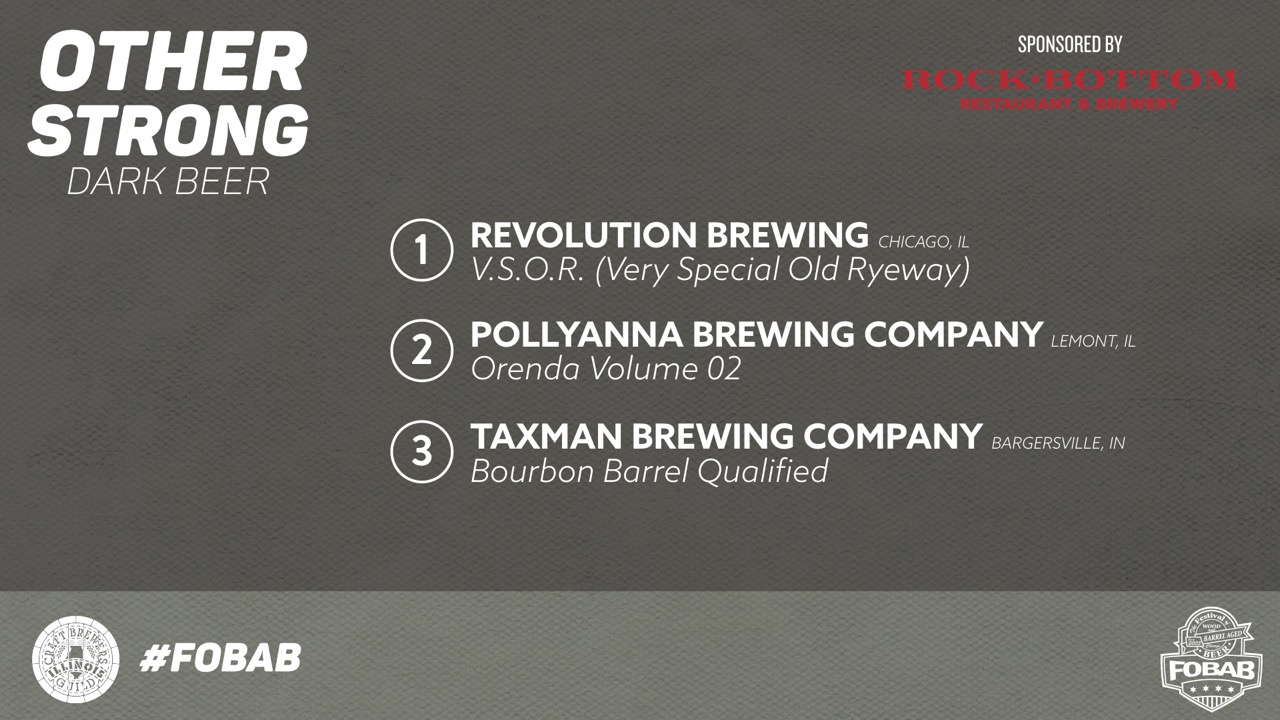 Strong Pale Beer
Classic Beer Style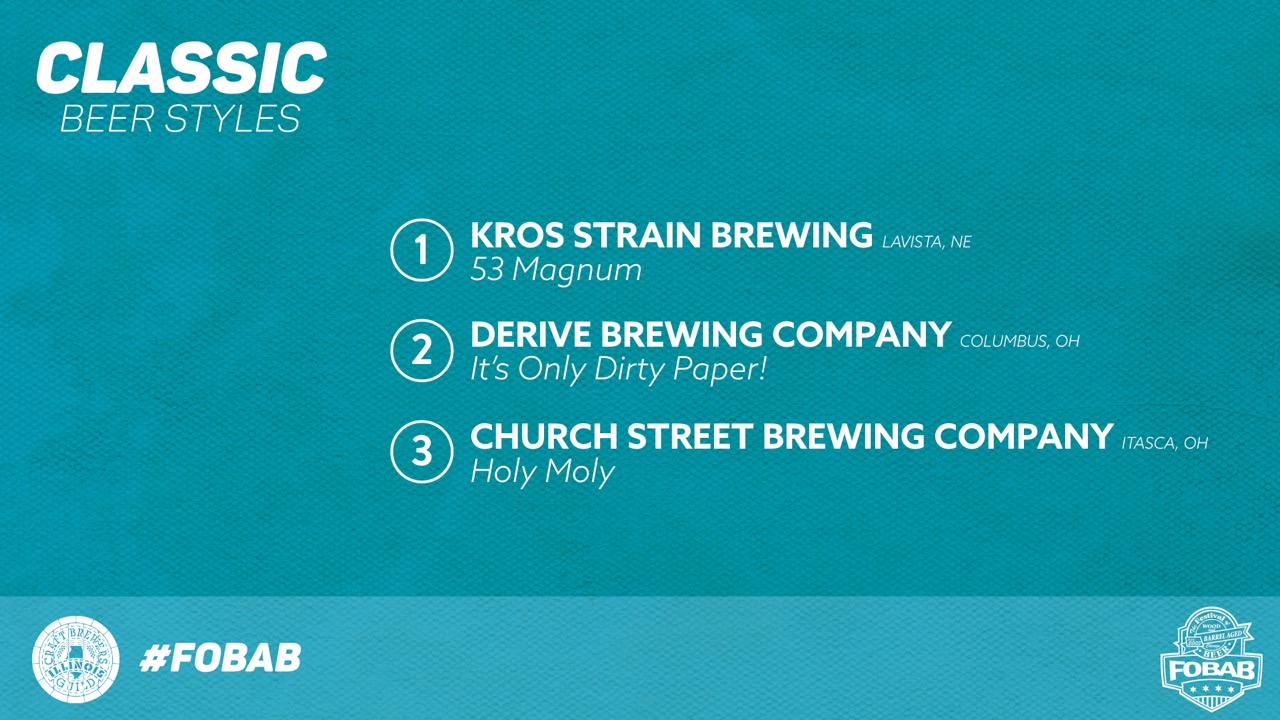 Barleywine / Wheatwine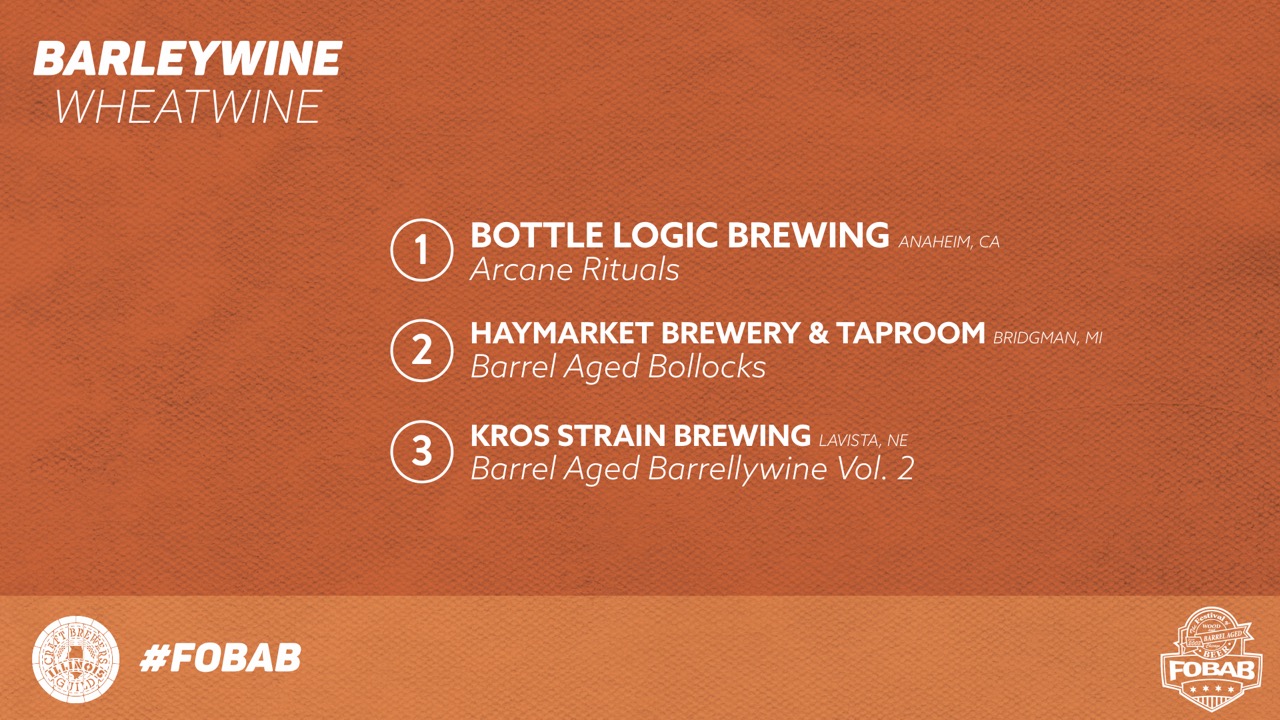 Specialty Strong Porter / Stout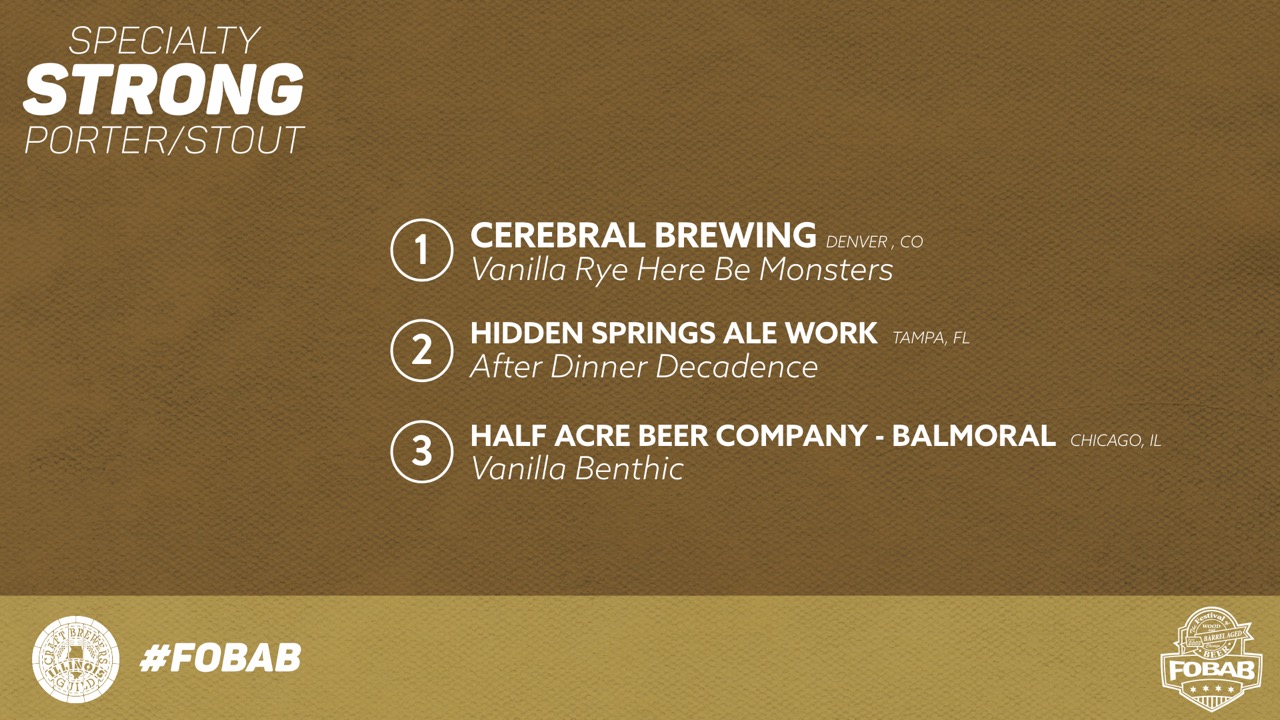 Strong Porter / Stout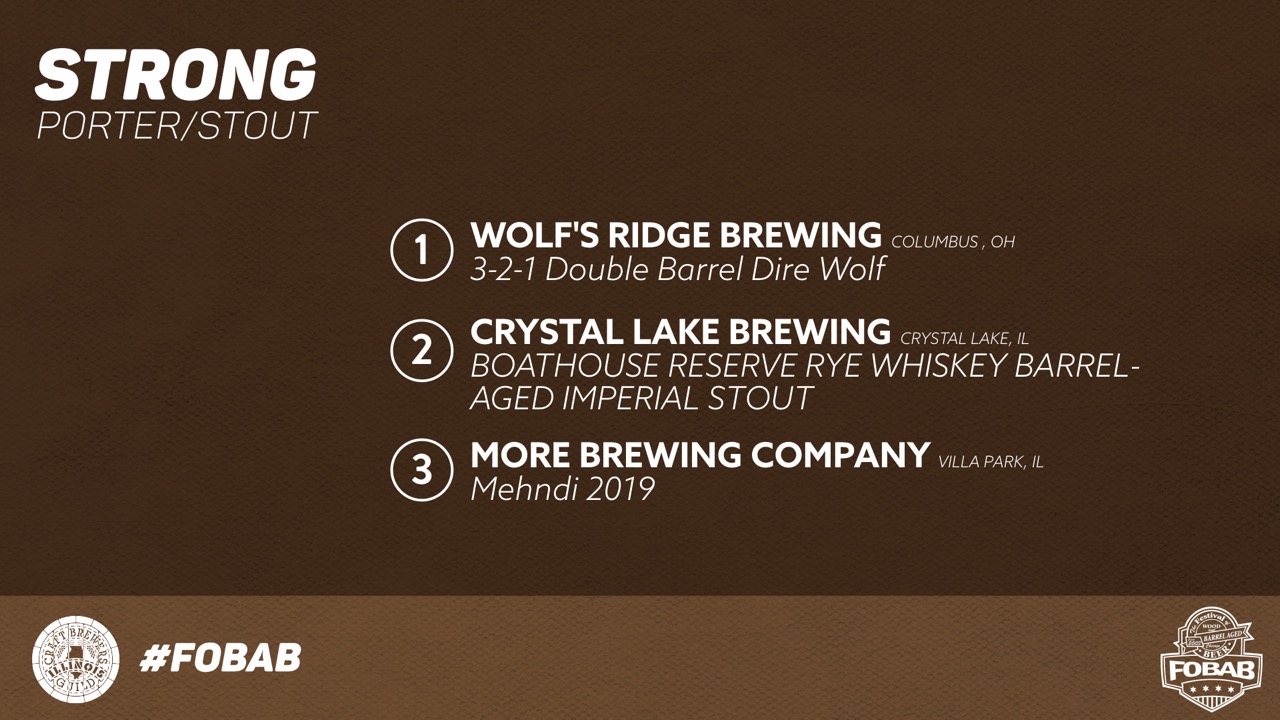 Best of Show Runner-Up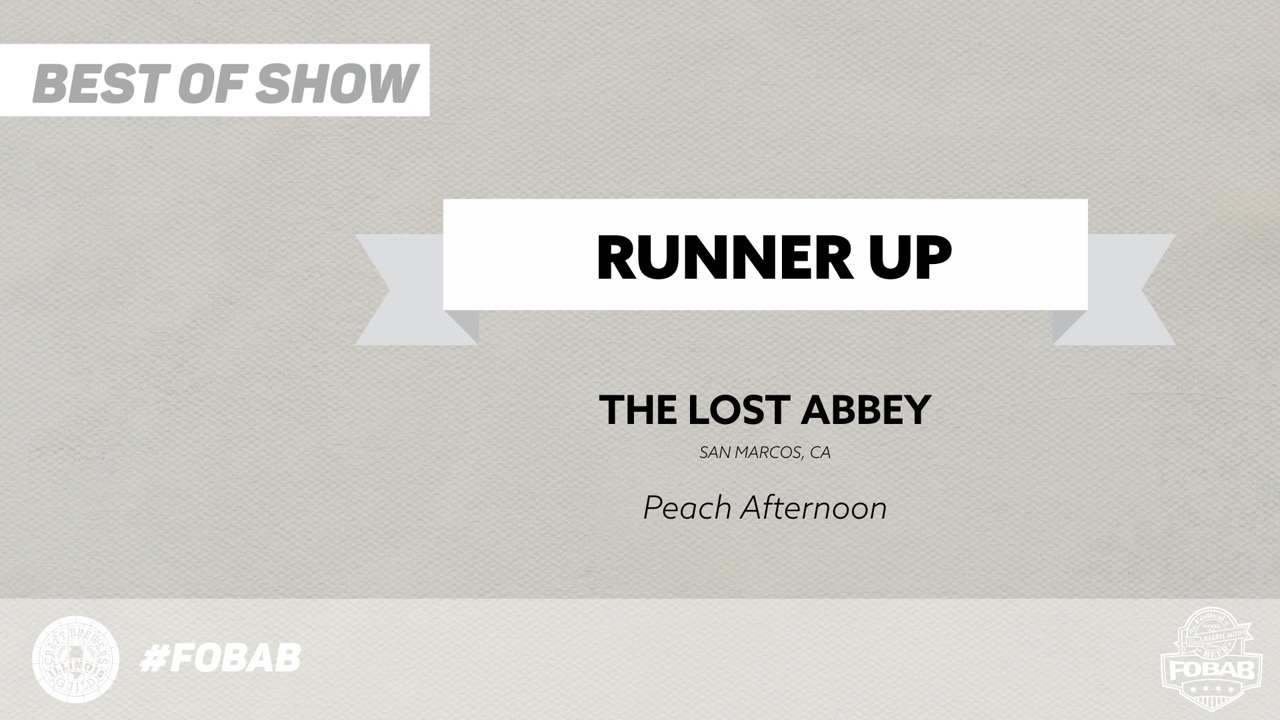 Best of Show Winner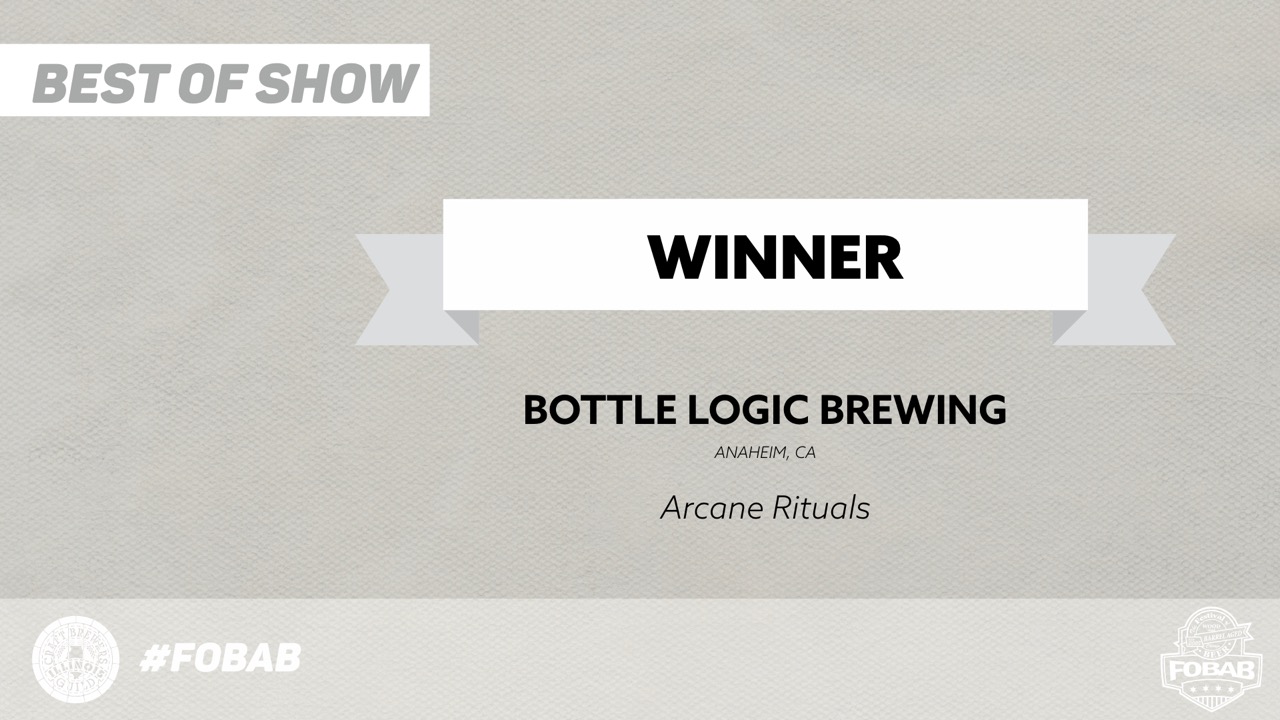 The biggest initial takeaways from today's results include the fact that Bottle Logic returns atop the podium with Best in Show for the second year in a row after last year's win with Fundamental Observation. Additionally, with Bottle Logic's Arcane Rituals and Lost Abbey's Peach Afternoon taking top honors it marks the first time a Stout has not placed in the top two since 2011.
More trends to note, Werk Force continues to dominate Fruit beer category with Farmhouse Vultures with Blackberries and Raspberries. And More Brewing's Mehndi also saw a return to the top three within the Strong Porter/Stout category.
We saw strong performances this year from several highly buzzed-about beers like Cerebral's Vanilla Here Be Monsters, Half Acre's Vanilla Benthic and Revolution's VSOR (Very Special Old Ryeway). And Columbus' Wolf Ridge turned a few heads with their first place finish in the highly contested Strong Porter/Stout category with 3-2-1 Double Barrel Dire Wolf. In all Chicago breweries walked away with 12 medals.
One of the bigger surprises from the day came with no silver medal being awarded in the Other Pale Ale category.
Congratulations to all the winners of the 2019 Festival of Barrel Aged Beers. Stay tuned to PorchDrinking for more FoBAB coverage in the next week.