No Comments
Event Preview | Burning River Fest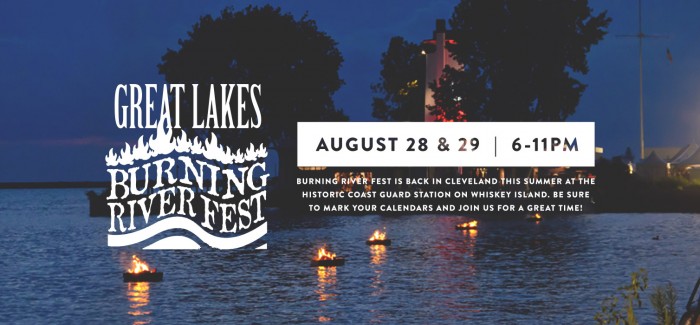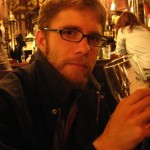 This piece was co-written by John Amantea and Kevin Risner.
August 28th & 29th: 6pm – 11pm
When you think about craft beer in Cleveland, one of the first breweries that pops into your head is Great Lakes Brewing Company. And for good reason. For over 25 years, GLBC has been brewing some awesome beer that has won many awards and has struck the fancy of people across the eastern US and beyond its distribution wingspan, which has been on the rise recently.
GLBC is not just known for its stellar selection of beers, the variety of which has expanded from its famed Christmas Ale to approachable IPAs like Chillwave, and unique surprises, such as one of its most recent session ales: Sharpshooter. They also have an excellent mission, centering on sustainability and eco-consciousness.
Ever since 2001, GLBC has put together a more unique beer festival that isn't just about the beer, but a reflection upon the brewery's legacy and its hope to protect its product, which is around 90% water. The Burning River Fest is named for an (in)famous event that occurred multiple times in the history of the city. Beginning in 1868, the Cuyahoga River has caught fire numerous times, the most noted of which occurring in 1969, as a result of heavy pollution and a dearth of industry regulation. From that point on, amidst a flurry of ridicule and scorn, Cleveland has shifted a greater focus to sustainability and cleaning up its waterways. The positive effort has led to this more mindful festival, focusing on these local issues.
In the past, this particular festival has taken place at Whiskey Island, a secluded yet fitting forum for the event; however, this year, the Burning River Fest will be contained within the old Coast Guard Station, right along Lake Erie at the mouth of the Cuyahoga River, providing a more intimate atmosphere and an exciting showcase of a historic, once-celebrated building with its sights on a brighter future.
Both of us have attended the event in different years, and we each greatly enjoyed the numerous stands, the local bands, and the selection of GLBC beers with the mainstay of the festival being a fresh batch of Christmas Ale. This year will be quite different. Its location along Lake Erie is a prime draw for people attending the festival. By centralizing the event to the Coast Guard Station, GLBC and the Burning River Foundation hope to create a more intimate environment while bringing the restoration of the Station into focus along with the continued push for the progress of environmental projects and sustainability. This festival will be a gateway to a promising future for GLBC, the Cleveland Metroparks, and for Cleveland as a whole: where the push for environmental mindfulness is continuing to gravitate toward the city's forefront.
On tap this year, since the Christmas in July season has passed, Oktoberfest will join GLBC's Burning River Pale Ale for festival patrons to enjoy. Not only that, but GLBC will release a never-before-brewed beer at this festival. Mum's the word on this, as the identity of this beer has been under tight wraps; those lucky people to come to the festival this year will receive the first kegs of the new brew.
Just like previous years, there will be live music, local farms and eateries from around the area will be selling food for participants to enjoy, chef demos will take place both days, and there will be stands focused on what Cleveland and NE Ohio are doing to be stewards of the earth and make sure we can enjoy this great lake, this great river and the Coast Guard Station, refurbished and a reflection of its heyday in the mid 20th century.
Tickets are still available at a discounted rate ($12 per person) for both dates of the event. Prices will increase to $15 after August 23.
Cover photo courtesy of Great Lakes Brewing Company
---