great lakes Archives – PorchDrinking.com
November 21, 2016 | Kevin Risner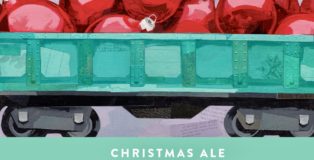 It is Christmas ale season: a festive time of year many people anticipate with a frothy fervor! However, it may be that you would rather hide away from the hubbub of ginger and cinnamon and all things Christmas. I enjoy a little bit of holiday cheer in my beer from time to time, and the weather has finally become chilly enough around these parts to warrant a few Christmas ales in my tummy. This year, Great Lakes Brewing Company is not simply rolling out their most popular beverage for all the good little boys and girls. They are also bottling their barrel-aged Christmas ale right after Thanksgiving for everyone to sip around the mistletoe. I received a nice 22-ounce bottle to try in advance of the bottle release later this week, and I am here to give you the details about the beer and what will take place very soon.
August 14, 2015 | Kevin Risner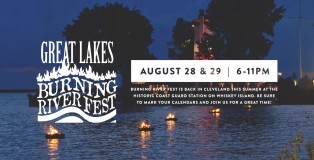 This piece was co-written by John Amantea and Kevin Risner.
August 28th & 29th: 6pm – 11pm
When you think about craft beer in Cleveland, one of the first breweries that pops into your head is Great Lakes Brewing Company. And for good reason. For over 25 years, GLBC has been brewing some awesome beer that has won many awards and has struck the fancy of people across the eastern US and beyond its distribution wingspan, which has been on the rise recently.
GLBC is not just known for its stellar selection of beers, the variety of which has expanded from its famed Christmas Ale to approachable IPAs like Chillwave, and unique surprises, such as one of its most recent session ales: Sharpshooter. They also have an excellent mission, centering on sustainability and eco-consciousness.
Ever since 2001, GLBC has put together a more unique beer festival that isn't just about the beer, but a reflection upon the brewery's legacy and its hope to protect its product, which is around 90% water. The Burning River Fest is named for an (in)famous event that occurred multiple times in the history of the city. Beginning in 1868, the Cuyahoga River has caught fire numerous times, the most noted of which occurring in 1969, as a result of heavy pollution and a dearth of industry regulation. From that point on, amidst a flurry of ridicule and scorn, Cleveland has shifted a greater focus to sustainability and cleaning up its waterways. The positive effort has led to this more mindful festival, focusing on these local issues.