No Comments
Vail Craft Beer Classic Is This Summer's In-Person Beer Fest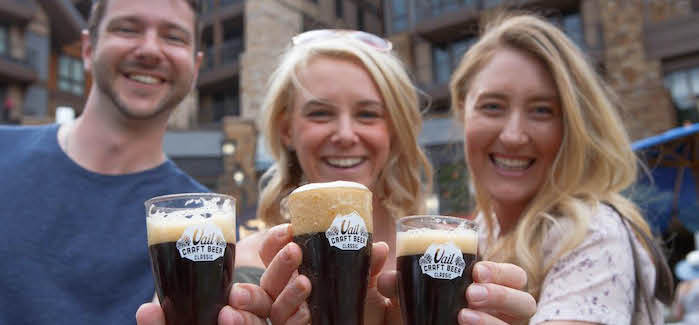 There's nothing that epitomizes summer like a beer festival: Standing under the hot sun with a diminutive glass, waiting in snake-like lines to score the rare — or new-to-you — brew. However, with COVID-19 lurking like a skunky beer in the six-pack, in-person beer festivals have been canceled left and right. Except, it seems, for one.
The Vail Craft Beer Classic, lauded as Colorado's highest altitude beer tasting (now featuring ciders & seltzers!), is moving ahead with an in-person beer festival in Vail, Colorado on August 14-15. However, like so many events this summer, it's going to look a bit different this year.
Instead of the hours-long "grand tasting" model, this year's Vail Craft Beer Classic will feature four sessions of 1.5 hours each: Friday from 4-5:30 p.m. and 6:30-8 p.m., and Saturday from 1-2:30 p.m. and 3-4:30 p.m. Tickets are capped at 175 people per session (the limit for outdoor gatherings per the Town of Vail's current health order). Masks are required for all attendees and brewers.
Ticket holders will receive a tray and will be able to sample beers as a "flight" of 3-ounce beer samples from the various brewers. Samples in hand, attendees will then relax within their marked, socially distanced square with their group on the lawn of the Ford Park & Sculpture Garden, located just west of the Ford Amphitheater. Guests are encouraged to bring blankets and lawn chairs to make the lounging more comfortable (and to encourage people to stay within their groups).
Not only does this model adhere to the public health order guidelines but it also has a silver lining.
"The great thing about the smaller sessions (capping it at 175), it's kind of like everyone's a VIP, so we don't need to anticipate any kind of lines," said Kristen Horpedahl, Event Director at Team Player Productions, which is putting on the Classic. "Most of your festivals have about one brewery per 50 to 100 ticket holders. Ours will have about one brewery per 10 ticket holders. So just that alone is a big, big difference. It is kind of like everyone gets to be in the VIP session."
Horpedahl said attendees will get to sample from 25-30 different breweries, meaderies and even craft cocktail companies. Horpedhal said that breweries will pour their seasonal beers, but are also planning on bringing "more fun beers than they usually would be able to," since the event will be comprised of sessions of 175 people rather than those that could pack 2,000 or more as with a normal festival.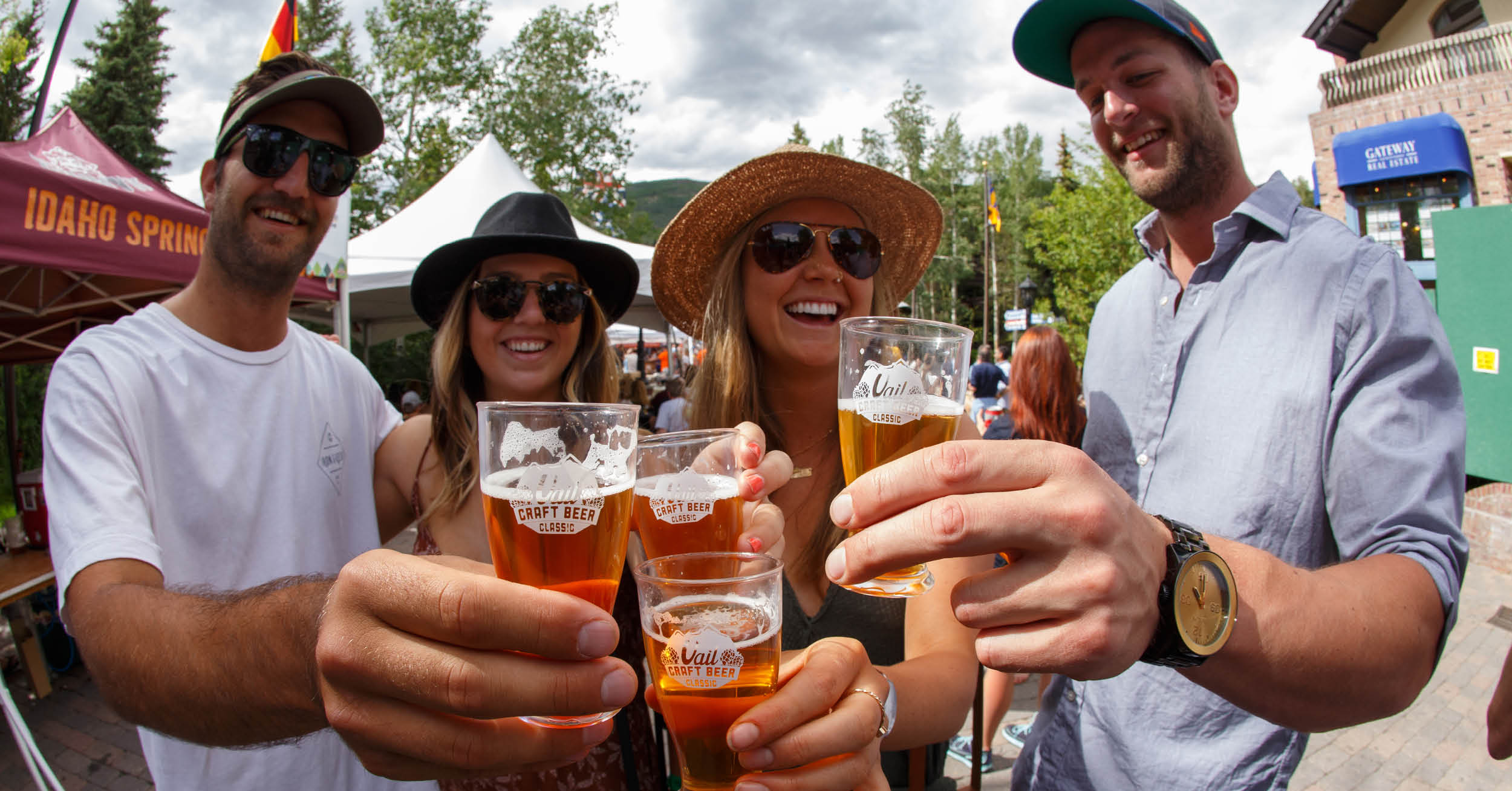 Team Player Productions worked closely with the Town of Vail to make the Craft Beer Classic happen. Mia Vlaar, the Town of Vail's economic development director, said that the town has tried to do what they can without shutting down entirely.
"Our model is to rely on the professional event producers to do what they do best — its [the event production] is not our business," Vlaar said. "We have to ensure public safety…but they know what they're doing."
The situation in relation to COVID-19 is changing rapidly and Vlaar acknowledged that they're working with the best information that is available at the time — and that things change. However, at the time of posting, the Vail Craft Beer Classic will take place as planned and thirsty beer fans are ready for it. Originally, only two sessions were planned; festival organizers added one more session each day and the first session on Saturday is already sold out.
"Yes, the world needs beer, but I also think the world needs to get back to some sort of sense of normalcy and get back to being outdoors and going to events and festivals," said Jason Ornstein, the owner of Team Player Productions. "We produce festivals, it's what we do. We want to be out there doing what we do best, which is producing a good festival and event not only for our patrons, but for our beer partners, our sponsors and for the cities and the municipalities that we work with. We're all in this together. We want to do it safely and we feel like we have a good plan to do this safely."
How to Practice Safe Sips
Masks will be required in some areas of the festival when mingling and chatting with brewers.
Attendees will collect samples from the breweries on a tray and take the beers back to the designated area. Here, you can remove your mask and drink your samples with your group.
Brewers will be required to wear masks and gloves, handing out single use cups for samples
Hand sanitizer will be readily available at locations all over the event.
Participating Breweries, Meaderies and Spirit Companies
Annapurna Mead Co.
Odell Brewing Co
7 Hermits Brewing
Tivoli Brewing Company
Great Divide Brewing Co.
Bonfire Brewing
Breckenridge Brewery
Deschutes Brewery
Candid Cocktails
Rocky Mountain Soda/ Lifted Libations Cocktails
Slalom Fox Cocktails
The Peak Brewing
Cocktail Squad
Athletic Brewing Company
Angry Orchard Hard Cider
Sam Adams
Dogfish Head
Ratio Beerworks
Bakers Brewing
10 Barrel Brewing Company
To learn more or purchase tickets, visit vailcraftbeerclassic.com. Tickets are $49 plus fees.
---