No Comments
New Belgium Brewing Company | Voodoo Ranger 1985 IPA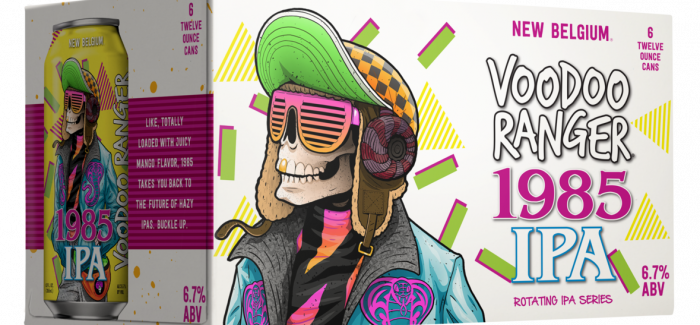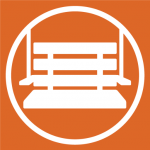 By any measure, 1985 was a great year. Madonna's "Like A Virgin" was blasting on every boombox, Back To The Future was blowing everyone's minds in theaters, and yours truly was being born in the middle of Hurricane Gloria at a small hospital in Red Bank, New Jersey. Basically, the only cool thing that didn't exist in 1985 was Hazy IPAs. New Belgium Brewing Company decided to pull a classic Marty McFly and rewrite history with their latest summer offering: Voodoo Ranger 1985 IPA.

New Belgium's press release for Voodoo Ranger 1985 IPA reads like a bingo card of buzzwords that we've all come to expect when talking about hazy IPAs: "loads of Citra", "impossibly juicy", "crush[able]", "addition of mango". Ok, that last one is actually pretty unique—Voodoo Ranger 1985 uses Citra, Simcoe, and Cascade hops but also adds in mango and some complementary spices to create something notably unique in the Hazy IPA catalog. Fruit IPAs are not necessarily new, and Hazy IPAs are known for their juiced-up hop overtones, but fruit Hazy IPAs are certainly a bit novel. For those of you who may be skeptical of a non-purist Hazy IPA (which, given the history of this style, would be ironic), rest assured that New Belgium knows their way around the new and innovative.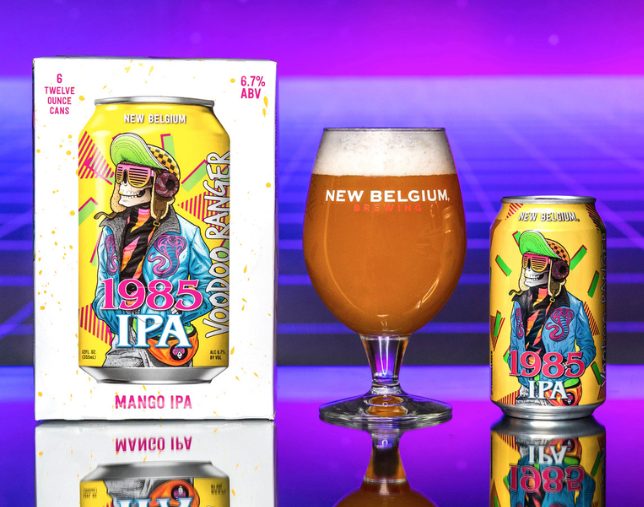 This beer pours sufficiently hazy with a punch of candied fruit flavor that is immediately present but not at all cloying or overdone. The hop bitterness plays off the fruit flavor well. If you didn't know there was mango added, you may just assume that Voodoo Ranger 1985 uses some particularly juicy hops. The mango pairs unexpectedly well, where it's never too sweet and comes with its own depth and funk that layers smoothly within the larger flavor profile of the beer. That flavor profile evolves, too. That first sip has a strong wave of fruit that fades off quickly and leave you with, indeed, an impossibly juicy and crushable Hazy IPA. And while the fruit flavors may be dialed up, the ABV is wisely dialed down a bit to 6.7%, which makes it an easy choice when trying to choose a crowd-pleasing sixer for a socially distanced BBQ or hike. The haze lovers in your group will appreciate the hops, and the lighter beer drinkers will likely be able to overlook the inherent bitterness and focus on the fruit.
Hazy IPAs may not have been around in 1985, but if they had been, they'd have tasted a lot like New Belgium's Voodoo Ranger 1985 IPA. This is an impressive addition to their Voodoo Ranger line, and easily one of the early favorites in their rotating series.
**Update** Today, July 15, from 2-7 pm, Chicago residents will get an added dose of nostalgia, as New Belgium has partnered with alcohol delivery service, Minibar, to delivery Voodoo Ranger via a fleet of Deloreans.
"More people are utilizing beer delivery services than ever before," said Dave Knospe, Brand Manager for Voodoo Ranger. "So, we thought, how can we bring a bit of fun to that experience? We're excited to unveil 1985 IPA in such a nostalgic way. What's better than beer delivery? Beer that's delivered in a time machine!"
A random selection of fans who order Voodoo Ranger 1985 via Minibar today between the hours of 2-7pm today will not only receive their delivery via time machine, but a portion of those proceeds will also go to support the Comp Tab Relief Fund, a community-based fund created by and for hospitality professionals in the Chicagoland area who were affected by statewide closures.
Photo courtesy of New Belgium Brewing Company.
---