No Comments
Spice Trade Brewery & Kitchen Raises the Bar on Metro Denver Brewpubs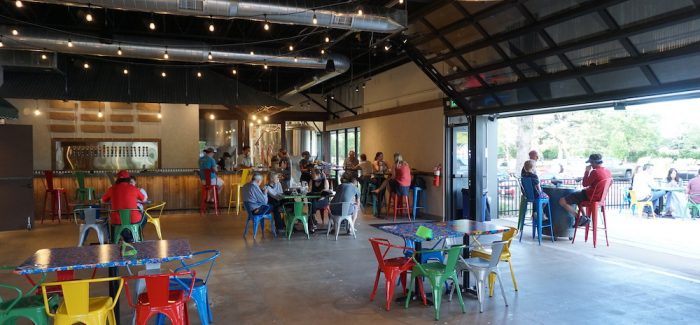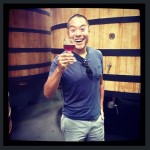 Since its humble beginnings in 2008, Spice Trade Brewery has been closely intertwined with East Asian cuisine. Not prescribing to the typical brewery origin story, Spice Trade was originally birthed as Yak & Yeti Brewpub, an extension of Dol Bhattarai's Indian/Nepalese restaurant, which had already opened six years prior. Because of this unorthodox pairing, since its inception, the brewery has always been a bit ahead of the curve when it came to utilizing exotic spices and adjuncts in its beer.
However in 2016, when Jeff Tyler joined Yak & Yeti as a co-owner of the brewery, and took the reins as head brewer, he and Bhattarai sought to distinguish the beer program from the restaurant. The decision to rebrand the brewery side not only paid homage to its experimental ingredient-driven philosophy but also avoid further litigation with Great Divide, who had secured a trademark for their Yeti Imperial Stout series before Yak & Yeti open its brewing operations.
While the original Arvada Yak & Yeti location will continue to serve and produce Spice Trade beers, now, Spice Trade Brewing, which also began canning its beers for location distribution in 2017, brings its beer brand transformation to full realization through its new flagship brewpub and brewhouse at 8775 E Orchard Road, Suite 811 in Greenwood Village.
Spice Trade Brewery & Kitchen's new metro Denver location features 5,500 sq. ft. of indoor/outdoor space and draws its inspiration from the bustling vibrant street markets of Southeast Asia and South America. "Street markets are community gathering places in other countries and now more than ever we're excited to transport people somewhere else where they can escape and come together over great beer and food," said Tyler.
While brewpubs have become more prevalent in other major cities like Chicago, where approximately 50% of breweries with a taproom location are categorized as brewpubs that serve food through an attached kitchen space, Denver has been relatively slower in adoption, with only about 20% of breweries within city limits designated as brewpubs.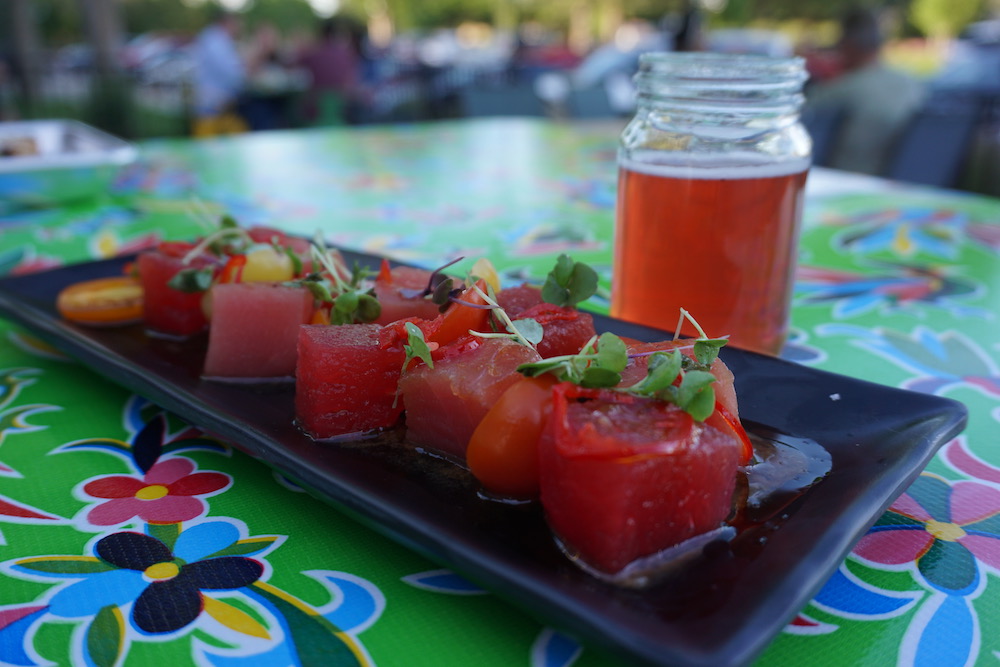 Meanwhile, Spice Trade's new culinary program will be helmed by Chef Jason Bray and Amy Crowfoot of J Street and Hunje Food Trucks & Catering, which have been featured on The Food Network and Cooking Channel and previously occupied a stint at American Bonded in Denver's River North Art District.
The new culinary program, much like the brewpub's beer lineup, features both a "Domestics" and "Imports" section, which helps to differentiate between more approachable traditional offerings and experimental options. While menu items like spent grain soft pretzels, a classic cheeseburger, and fried chicken sandwich, may appear on the surface like typical bar fare, Bray and Crowfoot have prescribed to the philosophy of taking familiar concepts and creating them with the highest quality hand-crafted care, without overcomplicating. As a result, their classic cheeseburger, while seemingly ordinary in makeup, instantly joins a shortlist of some of the best burgers in the greater Denver area. Similarly, another can't-miss comes in their spent grain pretzels, soft pillowy pancake-like pretzels made from the grain used to brew beer in-house accompanied with jalapeño queso and house fermented mustard.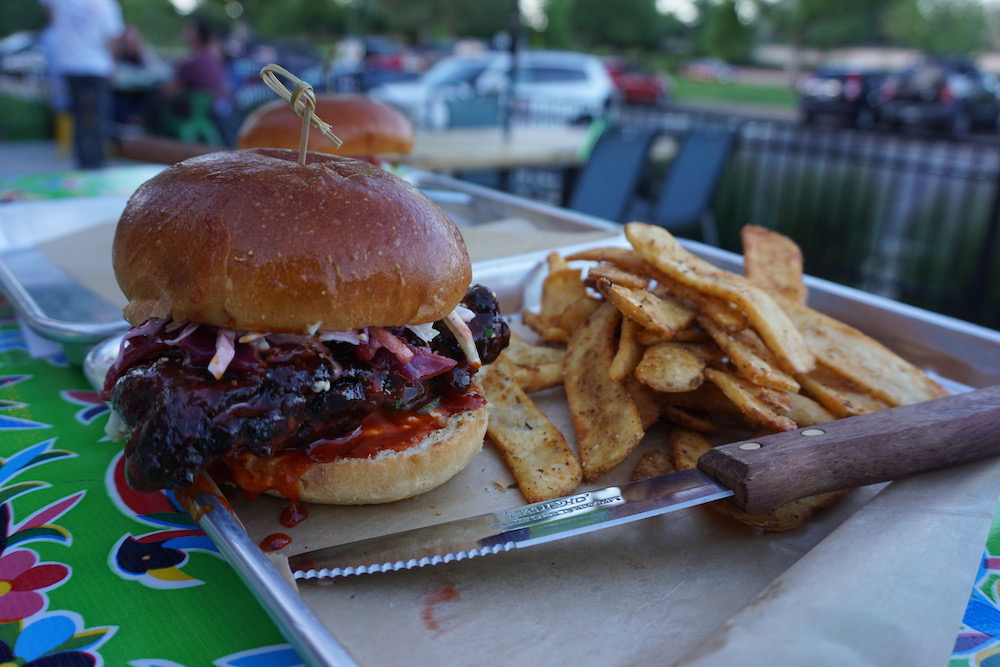 For those looking to venture beyond the norm, the "Imports" section is comprised of more contemporary punched-up versions of their tamer counterparts including house-smoked Thai curry wings, a Korean fried chicken sandwich featuring a honey gochujang sauce, and one of our favorite bites of the year in their buttered chicken arancini, which is comprised of flavorful saffron risotto balls that encase juicy roasted chicken, accompanied with a Makhani curry dipping sauce.
Equally as playful and inventive without compromising quality, the beer program features a vibrant Jalapeño Pilsner, which is able to capture the essence of the Jalapeño pepper layered on top of a bright crisp easy-drinking Pilsner, without completely dominating the beer. Additionally, the Thai Trippel employs kaffir lime leaves, lemongrass, ginger, and coriander to blend a beautifully complex flavor profile that helps to mellow and add depth to this traditionally single-noted style. Perhaps the most inspired offering is Spice Trade's Sichuan Saison, which marries the dry sometimes numbing heat profile of Chinese Sichuan peppercorns, and the perfect touch of Chinese 5 spice for a dynamic flavor profile to join a dry easy-drinking French Saison base.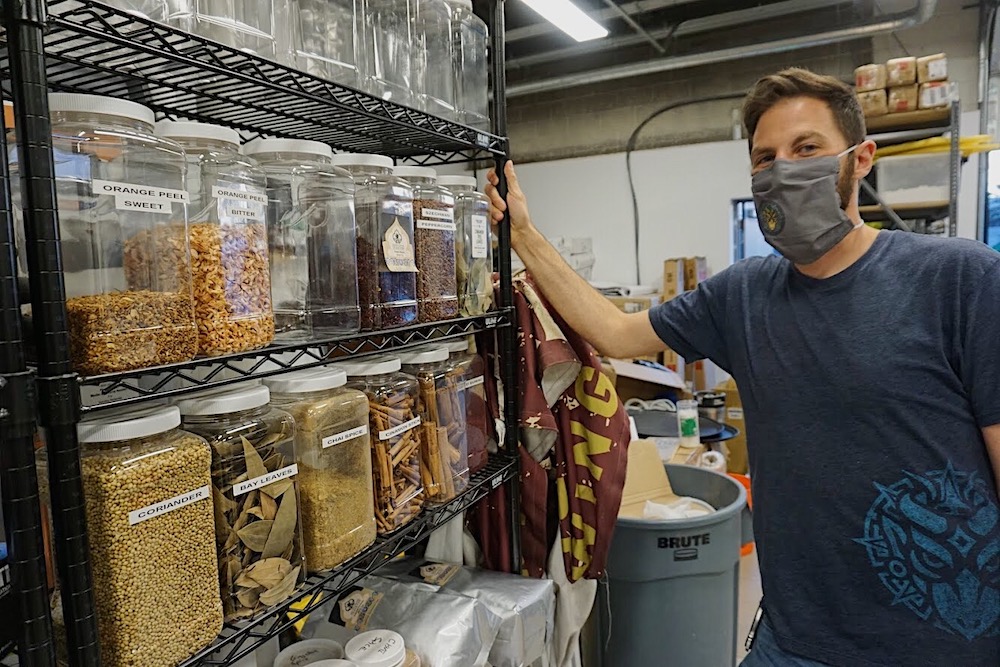 Tyler also noted that the brewery plans to release an Arnold Palmer inspired Kolsch-style ale later this summer utilizing lemon drop hops and black tea. And continuing on their focus on experimentation, Spice Trade's Single Origin Saison series will feature ingredients from both hyper-local and international purveyors, such as wild yeast cultured at the Denver Botanic Gardens and hibiscus from Boulder Tea Company, to Nepalese chai tea spices and single-origin cured sumac from Turkey.
Denver's brewpub scene may still be finding its ground when it comes to bringing both elite-level food and beer to the table, Spice Trade Brewery & Kitchen is certainly elevating the playing field.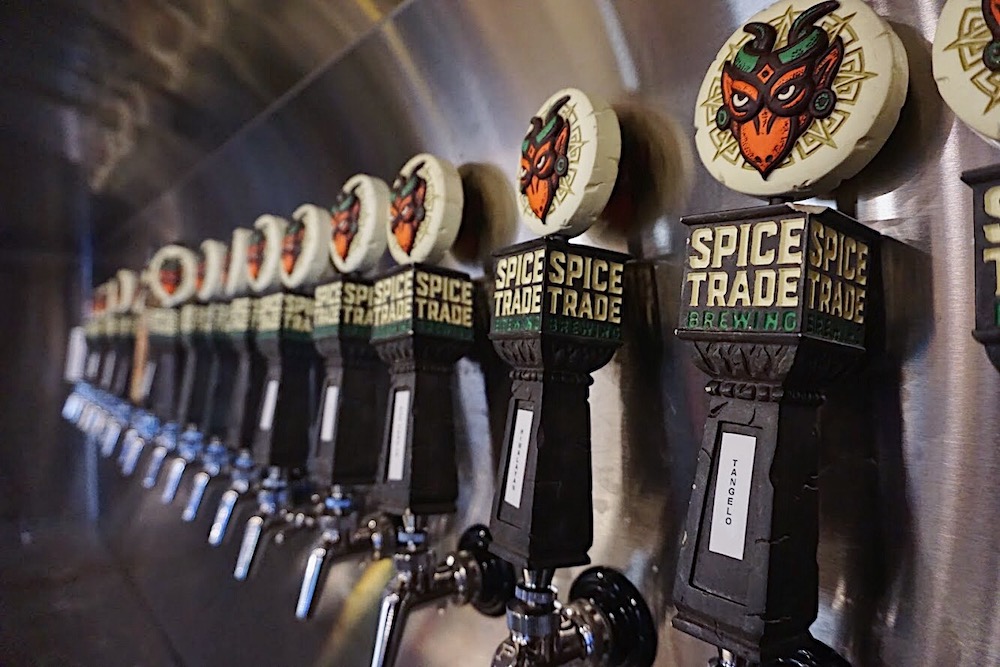 ---