No Comments
Burgeon Beer Company | Hitched on Haze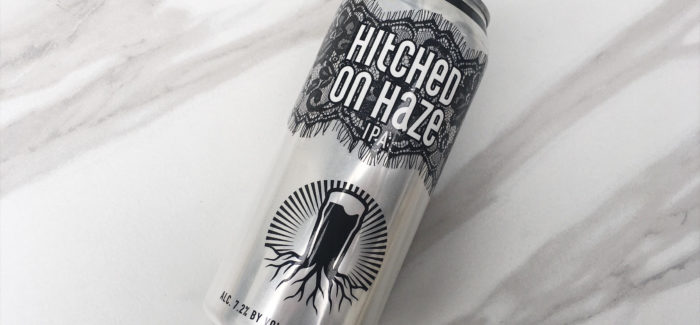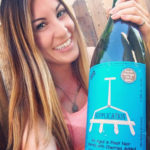 A wedding is all in the details, but what about a beer specifically brewed for a wedding? If you are like me, there is a good chance that beer was going to be a top priority at your wedding. After all, there is no better way to celebrate your recent nuptials than by sharing some phenomenal beer with family and friends.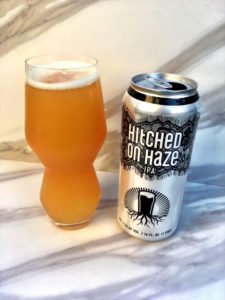 This is exactly what Burgeon Beer Company's co-founder Matthew Zirpolo and his wife Sarah did for their wedding. They wanted to brew something special to share with the guests at their wedding. Hitched on Haze is a NE Hazy IPA brewed with Galaxy and Citra hops. "We both really enjoy the NE hazy IPA style and decided to make one with our favorite hops. My favorite being Galaxy and her favorite Citra. We did a 50/50 blend of the two," explained Matthew.
Co-founder and head brewer, Anthony Tallman, came up with the name Hitched on Haze. After going through about 5 kegs during their wedding weekend and getting amazing feedback, it was decided that Hitched on Haze needed to be canned.
During my last trip to the San Diego area, I was able to stop by Burgeon Beer Company's brewery in Carlsbad, California. Having seen their company gain traction on social media with a strong fan base, I wanted to try their beer for myself.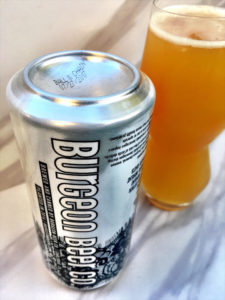 I got to try Hitched on Haze on tap and see all the fun details that went into the branding for this beer.
"For the can design we decided to use an image of Sarah's garter and digitally wrapped it along the top of the can. While we were canning I had them write Ball and Chain on the bottom of the can with the date coder. She just realized this a few days ago, but fortunately thought it was funny," described Matthew.
Hitched on Haze comes in at 7.2% ABV with a citrus juicy flavor and moderate bitterness. I thoroughly enjoyed this New England-style IPA and the story behind this beer. I have a feeling we will be seeing this Hitched on Haze in rotation again, and I highly recommend getting your hands on it the next time it comes around.
---
Save
Save
Save
Save
Save
Save
Save
Save