No Comments
2020 Kentucky Best in Beer Year-End Honors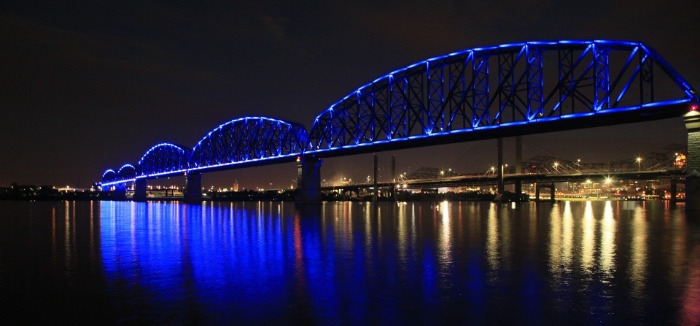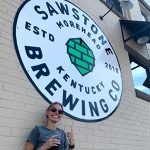 Kentucky's craft beer scene was set to explode in 2020, but due to COVID-19 that didn't happen. Still, despite pandemic and shutdowns, five breweries opened their doors in Kentucky–four in Louisville in 2020. There are currently 88 brewery licenses in Kentucky (some breweries have multiple licenses) and while Kentucky is not a state known for craft beer, I think 2021 has big things in store for "the Bourbon State." Until then, let's take a look at the 2020 Kentucky Best in Beer Year-End Honors.
Best Beers of the Year
In a world of Milkshake IPAs and Pastry Sours, it's great to see breweries still making traditional "old-school" style beers. Atrium's Neuer Köln is a Kölsch brewed with noble hops and 100% Pilsner malt.
View this post on Instagram
West Sixth introduced their newest IPA series in late 2019 and has since released Hop Static CH.1 with Eureka!, Comet and Idaho 7 hops; CH. 2 with Galaxy, Ekuanot, Mosaic and Cashmere hops and CH. 3 with Citra, Simcoe and Strata hops. Fans of this series are already looking forward to CH. 4.
---
This beer was out of this world (no pun intended). Nebula is a Galaxy Pale Ale part of Mile Wide's single hop series of American Pale Ales. The Galaxy brings out incredible notes of passionfruit, peach and citrus.
View this post on Instagram
Honorable Mentions
Best New Breweries
Atrium opened its doors in September and has quickly made a splash in the Louisville craft beer scene. Head brewer, Spencer Guy, has shown why he's a rising talent in craft beer with his lineup of beers at Atrium.
Gallant Fox opened the final weekend of April (when no businesses were allowed to be open) and operated on to-go sales only. Gallant Fox finally opened to the public the first week of July and has since become a favorite in the Clifton neighborhood of Louisville. The brewery has yet to brew the same beer twice and just recently sold out their first can release in less than eight hours.
View this post on Instagram
Best Beer Events
Tailspin Ale Fest
Tailspin Ale Fest is Louisville's winter warmer beer festival held at Bowman Field Airport benefiting Dare to Care Food Bank. The 2020 Tailspin Ale Fest was held in person on March 7, 2020 and featured more than 75 local and national craft breweries. Tailspin comes back each year greater than ever and this year was no different.
Louisville Beer Week
Louisville Beer Week is returned for its third year to celebrate Louisville craft breweries. The nine-day celebration included collaborations releases from paired up breweries. Louisville Beer Week also included the launch of the Louisville Ale Trail, Louisville first craft brewery passport program
View this post on Instagram
No Derby No Problem Virtual Beer Festival
The Kentucky Guild of Brewer's annual Kentucky Craft Bash beer festival was canceled, so the Guild turned to a virtual festival. The No Derby No Problem Virtual Beer Festival was a way to help support the Kentucky craft beer industry through conversations with owners and brewers and virtual tours.
Breweries Who Made the Biggest Moves in 2020
Falls City announced a multimillion-dollar expansion in late August. The expansion included a new brewhouse, canning line and increased storage. The increased capacity will triple brewing capacity, is quicker and will use less water and grain.
Fusion Brewing began canning and distributing their beer throughout Kentucky. You can find Wit's End, a Witbier, and Fogarea, a New England IPA, in 12oz 6-packs across Kentucky.
Gravely Brewing won two medals at the Great American Beer Festival. Sprockets, a German Pilsener, won a gold medal and Doc's Dunkel, a German Wheat Ale, won a bronze. Gravely Brewing was the only Kentucky brewery to bring home medals at this year's GABF. Gravely also started canning their beers in 12oz 6-packs in early 2020. You can find their core beers such as Sprockets, Power Chord, Debaser and other seasonal beers in retailers across Kentucky. This was the first introduction to many in other parts of the states that were Louisville or Lexington.
View this post on Instagram
Braxton Brewing continues to grow and expand, but the biggest headline of 2020 for the Covington-based brewery came from their co-founder and CPO, Evan Rouse, being named to Forbes' Elite 30 Under 30 List in the Food & Drink category.
Breweries to Watch in 2021
Dreaming Creek in Richmond, KY canned its first beer, their 1792 Kentucky Common Ale, in June and I expect Kentucky to see more of their beers hitting shelves across the state soon.
View this post on Instagram
Hopkinsville opened their expanded taproom and brewhouse in February right before the shutdown and in November canned four of their core beers. With added brewing capacity and their new canning machine, expect Hopkinsville to have a big 2021.
Paducah Beer Werks just bought their first canning line and will soon begin packaging their own beer. Be on the lookout for The Dude, a Pilsner, and their GABF award-winning Irish Red Ale.
Biggest Beer Story of the Year
The biggest beer story of 2020 in Kentucky was the Sawstone Brewing and Stone Brewing trademark dispute. Stone Brewing filed a cancellation request against Sawstone for having their word "stone" in their name. The dispute became a national story in the craft beer world and is still on-going.
Bold Predictions for 2021
Louisville Becomes a City Known for Beverage Tourism
It's no secret that the state of Kentucky is known for bourbon. However, the craft beer scene is growing in Kentucky and especially in Louisville. Louisville had four breweries open in 2020 despite COVID-19: Atrium Brewing, Gallant Fox Brewing, TEN20 Craft Brewery and West Sixth NuLu. Currently, there are two breweries in the planning stages in Louisville. The creators of Louisville Beer Week also launched the Louisville Ale trail, a brewery passport program that hopes to encourage more craft beer tourism in Louisville.
Editor's disclaimer: Kindsey Bernhard is a bartender for Gallant Fox Brewing Co. (Louisville, KY). Opinions remain her own.
---