One Comment
5 Questions with Gravely Brewing President & Founder Nathaniel Gravely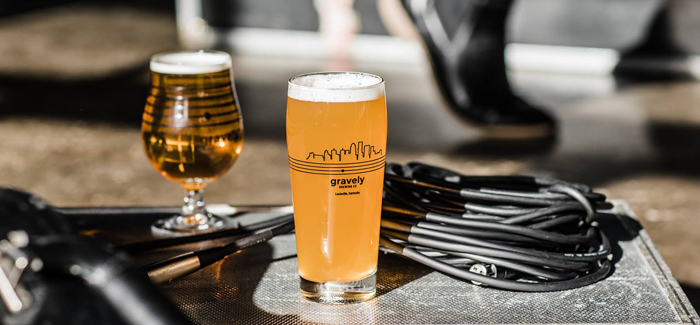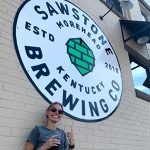 Gravely Brewing Co. in Louisville, KY won two medals at this year's Great American Beer Festival. Sprockets, a German Pilsener, won a gold medal and Doc's Dunkel, a German Wheat Ale, won a bronze. Gravely Brewing was the only Kentucky brewery to bring home medals at this year's Great American Beer Festival.
Was this the first time Gravely submitted beers for the award competition? If so, why did you feel this year was the right year to finally submit beers? If not, what do you think you've worked on, perfected since you last submitted beers into the GABF competition?
We've been submitting beers to GABF since we opened. Actually, funny story, of the first dozen or so batches we brewed on our system before opening in August 2015 – a handful of them were GABF submissions! Needless to say, we didn't have our system dialed-in yet but still felt confident enough to give it a go due to our founding brewer's (Cory Buenning) familiarity and past success at GABF. As for perfecting our craft, Head Brewer Nick Felton would tell you he is constantly trying to get better and better, batch by batch. We've always prided ourselves in being consistent in the beer that we brew but really dialing it in to fit the guidelines of traditional style guides while maintaining authenticity as a brewer can be really tricky.
This year's format for the Great American Beer Festival was obviously very different. Due to the COVID-19 pandemic, the awards were announced virtually. Were you and your staff watching the award ceremony live? If not, how did you all find out that won?
Yes, of course, we were all watching remotely at our houses! Being able to go to GABF every year is a treat that we treasure, especially when you get to spend time with other colleagues in the industry that you only get to see a handful of times per year due to distance. So not being to partake in the general industry-wide camaraderie this year was the biggest bummer.
You are part of a great craft beer scene in Louisville and in Kentucky. What does it mean for your brewery to win not one, but two medals at GABF?
It's huge! We've been fortunate enough to have success at other competitions, including the BA sanctioned World Beer Cup where Sprockets took home Silver, but we had been shut out at GABF up until now. So being able to a breakthrough on the main stage twice in the same year was rewarding, to say the least. We love brewing in Louisville and Kentucky and like to think we make some of the best beer in the region, so getting that validation on the national level is a big deal!
For you and your brewer, what do you think sets Sprockets and Doc's Dunkel apart from other beers in those styles?
We actually designed our brewhouse setup with making the best Pilsner in mind, so before Sprockets was ever conceived we were laying the groundwork to put us in the best position to brew Pilsner that we possibly could. Aside from that, the recipe is perfectly balanced between traditional German malts and Noble hops. So combining that with our techniques, the secret sauce if you will, really sets Sprockets apart from the rest of the field.
Similarly, Doc's Dunkel was a labor of love for Nick in our brewhouse. Our traditional Hefeweizen, Doc's Hefe, is a fan favorite and has taken home a few awards elsewhere in its own right. We reworked the recipe entirely to fit the guidelines of a Dunkelweizen while maintaining the same processes we were using with Doc's Hefe. It took a few iterations to dial in the color and consistency, but Nick hit it out of the park with the last batch he made for GABF. I actually think he is already planning a few more tweaks to it as we chase after a gold next year!
You are now a two-time GABF medal winner. Many breweries across the country won't ever be able to say that. What's next for Gravely Brewing?
Keep on keepin' on! Awards and accolades are great, especially for our brew team who work every day in constant pursuit of perfecting their craft and never settling for mediocre liquid. We don't want to make just one or two delicious beers – we want all of our beers to be delicious. So we will keep consistently making quality beer while exploring new styles that we think have promise or just want to brew out of curiosity. One thing is for certain, in a year where our taproom has been a shell of what it normally is and draft beer sales are down, GABF has certainly been a big bright spot in sustaining us to 2021 and beyond.
Feature image courtesy of Gravely Brewing Co.
---