3 Comments
2014 GABF Breweries in Attendance and Missing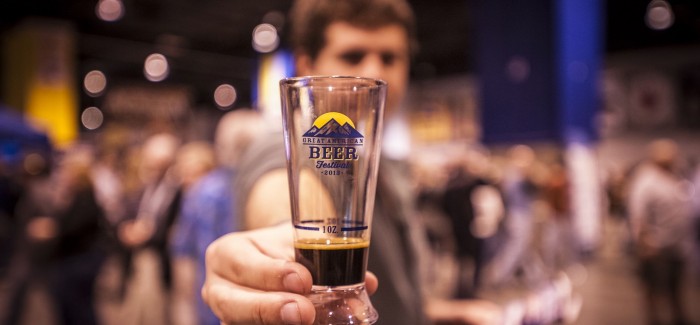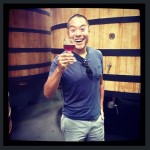 692 Breweries. 4 Sessions. 3 Days. Over 3,000 beers. Denver, CO. And so the stage has been set. Earlier this week, The Brewers Association released the lineup of breweries who would be in attendance at this year's Great American Beer Festival, so we decided to break it down and bring you the 2014 GABF Breweries in Attendance and Missing.
Following the brewery admittance process snafu of last year, several breweries decided once again not to participate (Crooked Stave, Founders, Jester King, Off Color, Perennial, Schlafly to name a few) however, several also decided to return (Allagash, Arcadia, Columbus, COOP, Dark Horse, Fifty Fifty, Prarie, DC Brau, Foothills, Melvin (formerly known as Thai Me Up), Societe, Upland, West 6th, Yazoo, Zwanzigs to name a few).
Once again, we also checked to see who poured at last year's fest but would not be in attendance this year and here's the short list of a few were were bummed to see missing: AC Golden, Asheville, Cambridge, Half Acre, Hogshead, Mystic, River North, The Rogness, Surly, TRVE.
But the big story seems to be the apparently exclusion of the big breweries, Coors, Anheuser-Busch, and Miller. Perhaps this was just an oversight, and we have checked in to the Brewers Association but have yet to receive word, but those exclusions could be a major storyline in the evolution of this festival.
Another change seems to look like breweries that had multiple locations could only submit one location, such as Port/Lost Abbey, Pizza Port, Rock Bottom, Devils Backbone, but yet RAM was able to enter as 2 locations?
Below you can find all three lists, including the full list of breweries attending 2014 Great American Beer Festival.
Tickets for the Festival have now sold out however, I would recommend checking craigslist as the festival nears and especially DAY OF the fest for tickets. Usually the pesky scalpers cut prices the day of because they know they have to unload. In the past we've event gotten to pay for below face when waiting till day of.
Breweries who will be at GABF this year, who did not pour on the floor last year.
10 Barrel Brewing Co.
1933 Brewing Company
300 Suns Brewing
38 State Brewing Company
4 Noses Brewing Company
5 Rabbit Cerveceria
612Brew
75th Street Brewery
Abbey Brewing Company
Adroit Theory Brewing
Aeronaut Brewing Company
AleWerks Brewing Co.
Allagash Brewing Company
Anthem Brewing Company
Apple Blossom Brewing Company
Arcadia Brewing Company
Armadillo Ale Works
Aspen Brewing Company
Atlas Brew Works
Augusta Brewing Venture, LLC
avalanche brewing co.
Back Forty Beer Company
Banger Brewing
Barley Forge Brewing Co.
Barrels & Bottles Brewery
Barren Hill Tavern and Brewery
Beach City Brewery
Begyle Brewing
Belching Beaver Brewery
Berryessa Brewing Co.
Berthoud Brewing Company
Big Island Brewhaus
Bison Brewing Co.
Bistronomy B2B
Black Raven Brewing Company
Black Sky Brewery
Blue Blood Brewing Company
Blue Skye Brewery and Eats
BNS Brewing and Distilling Co.
Bohemian Brewery
Borgata Brewery & Distillery
Bottle Logic Brewing
Branchline Brewing Co.
Brau Brothers Brewing Co.
Brazos Valley Brewing Company
Brewery 85
BreweryName
Broken Compass Brewing
Broken Plow Brewery
Brugge Brasserie
Brutopia Brewery
Buckeye Lake Brewery
Buffalo Bayou Brewing Co.
Bur Oak Brewing Company
Butcherknife Brewing Company
Canteen Brew House
Carbondale Craft Beer
Carter's Brewing
Cascade Lakes Brewing Company
Cellarmaker Brewing Company
Central Coast Brewing
Central Waters Brewing Company
Chain Reaction Brewing Company
Champion Brewing Company
CHICAGO BEER COMPANY
Chuckanut Brewery
Cinder Block Brewery
Coachella Valley Brewing Company
CODA Brewing Co.
Columbus Brewing Company
Comrade Brewing Company
Conyngham Brewing Company
COOP Ale Works
Coopersmith's Pub and Brewing
Coppertail Brewing
Core Brewing & Distilling Co.
Crow Hop Brewing Co
Cumberland Brewery
Dale Bros. Brewery
Dark Horse Brewing Company
Darwin Brewing Company
DC Brau Brewing Company
Defiance Brewing Co.
Denizens Brewing Co
Denver Pearl Brewing Company
Device Brewing Company
Diebolt Brewing Company, LLC
Dragonmead Microbrewery
Dust Bowl Brewing Company
Eagle Creek Brewing Company
Ecliptic Brewing
EDGE Brewing Co.
Elevator Brewing Co.
Emmett's Brewing Co.
Empirical Brewery
Excel Brewing Company
Faction Brewing Company
Farnam House Brewing Company
Fat Bottom Brewing Inc
FiftyFifty Brewing Co
Firefly Hollow Brewing Co.
Florida Beer Company
Foothills Brewing
Forbidden Root Brewing
Former Future Brewing Company
Fountain Square Brewery
Four Corners Brewing Co
Four Fathers Brewing
Fremont Brewing Company
Frothy Beard Brewing Company
Full Pint Brewing Company
Georgetown Brewing Company
Golden Avalanche Brewing Company
Grand Canyon Brewing Company
Grayton Beer Company
Greenport Harbor Brewing Company
Grist Brewing Company
Groundswell Brewing Company
Gun Hill Brewing Company
Hailstorm Brewing Co
Hardywood Park Craft Brewery
Hop Dogma Brewing Company
Horny Goat Brewing Co.
Horse & Dragon Brewing Company
Huss Brewing
Icicle Brewing Company
Indeed Brewing Company
Infusion Brewing Co
Inland Empire Brewing Company
Intuition Ale Works
Iron Springs Pub & Brewery
J Wells Brewery
Jagged Mountain Craft Brewery
Jailbreak Brewing Company
Kalona Brewing Company
Kamala Brewing at the Whip In
Kane Brewing Company
Kannah Creek Brewing Co.
King Harbor Brewing Company
Kokopelli Beer Company
Latitude 42 brewing Co.
Legacy Brewing Company
Lickinghole Creek Craft Brewery
Little Toad Creek Brewery
Lonerider Brewing Company
Long Trail Brewing Company
Los Gatos Brewing Company
Lowdown Brewery + Kitchen
Mammoth Brewing Co.
Martin House Brewing Company
McHale's Brewhouse
Melvin Brewing
Middle Brow Beer Co.
Middleton Brewing
Moody Tongue Brewing Company
Mutiny Brewing Company
Napa Point Brewing
Napa Smith Brewery
Neptune's Brewery
New American Brewing Co
New Glory Craft Brewery
Noble Ale Works
North by Northwest
North Country Brewing Co.
North Mountain Brewing Company
O'Connor Brewing Company, LLC
Oasis, Texas Brewing Company
Odd13 Brewing
Old Rail Brewing Co
One Trick Pony Brewery
Ore Dock Brewing Company
Orlison Brewing Co.
Otter Creek Brewing Company
Oyster House Brewing Company
Pacific Brewing Laboratory
Pacific Coast Brewing Company
Papago Brewing
Pappy Slokum Brewing Co.
Paradox Beer Company
Parkway Brewing Co
Pedernales Brewing Co.
Penrose Brewing Company
Phantom Ales and Ciders
Pig Minds Brewing Co.
Pigeon Head Brewery
Prairie Artisan Ales
Prism Brewing Company
Prodigy Brewing Company
Red Hare Brewing Company
Redrock Brewing Co
Redwood Curtain Brewing Company
River Dog Brewing Company
River Rat Brewery
Roaring Fork Beer Company
Saddlebock Brewing
San Diego Brewing Co.
Sanitas Brewing Company
Santa Barbara Brewing Company
Schooner's Grille & Brewery
Second Street Brewery
Sequoia Brewing Company
Shades of Pale Brewing Co
Shine Brewing Co.
SingleCut Beersmiths
Skagit River Brewery
SlapShot Brewing Company
Snowy Mountain Brewery
Soaring Wings Brewing
Societe Brewing Company
Sockeye Brewing
Sound Brewery
Southbound Brewing Co.
Stark Brewing Company
Station 26 Brewing Co.
Stevens Point Brewery
Stewart's Brewing Company
Storm Peak Brewing Company
Stoup Brewing
Strangeways Brewing
Sunriver Brewing CompanySwamp Rabbit Brewery and Taproom
T.W. Pitchers'
Texas Beer Refinery
The Black Abbey Brewing Company
The Brew on Broadway (The BoB)
The Brewer's Cabinet
The Fat Cat Beer Company, LLC
The Freehouse
The Post Brewing Company
The Rare Barrel
The Walter Brewing Company, Walter's Beer LLC
Thirsty Dog Brewing Co
Thomas Creek Brewery L.L.C.
Three Notch'd Brewing Co.
Three Weavers Brewing Co.
Tighthead Brewing Company
Titletown Brewing Co
Tractor Brewing Company
Transient Artisan Ales
Trinity Brewhouse
Triple Rock Brewery and Alehouse
Triton Brewing Co.
Troegs Brewing Company
Trumer Brauerei
Turoni's Main Street Brewery
Tustin Brewing Company
Twin Peaks Brewing Company
Twisted Manzanita Ales
Twisted X Brewing Company
Two Goats Brewing LLC
Two Kilts Brewing Co.
Two Rascals Brewing Co.
Two22 Brew
TwoDEEP Brewing Co.
Upland Brewing Company – Production Facility
Upstate Brewing Company, LLC
urbn st. brewing co.
Wander Brewing
Warped Wing Brewing Co.
Wasatch Brew Pub
Westminster Brewing Co.
White Bluffs Brewing
Wind River Brewing Co.
WISEACRE Brewing Company
Wonderland Brewing Company
Woodfour Brewing Co.
WOODS Beer Company
Wormtown Brewery
Wrecking Bar Brewpub
Wynwood Brewing Company
Yards Brewing Company
Yazoo Brewing Company
Zio Carlo Magnolia Brewpub
ZwanzigZ Brewing
Zwei Brüder Brewing
ZümBier
Breweries who were in attendance last year, but will not be pouring at GABF this year:
3 Stars Brewing Company
7venth Sun Brewing Company
AC Golden
Aftershock Brewing Co.
Anheuser-Busch, LLC
Asheville Brewing Co.
Auburn Alehouse
August Schell Brewing Company
Backwoods Brewing Company
Baker City Brewing Company
Battered Boar Brewing Company
Beer Army Combat Brewery
Bellevue Brewing Co.
Berghoff Brewery
Big Hurt Brewing
Big River Grille and Brewing Works
Big Sky Brewing Company
Blackberry Farm Brewery
Boneyard Beer Co.
Boscos Brewing Company
Boundary Bay Brewery
Bowser Brewing Company
Bravery Brewing Company
Brewhouse
Brew Kettle Production Works
Brickyard Brewing
BridgePort Brewing Company
Bull and Bones Brewhaus
Calicraft Brewing Co.
Cambridge Brewing Company
Cambridge House Brew Pub
Capitol City Brewing Company
Cedar Creek Brweery
Choc Beer Co.
Church Brew Works
Clear Creek Brewing Co.
Clown Shoes
Colorado Boy Brewing Co,
Colorado Mountain Brewery
Coors Archive Brewing
Coors Brewing Company
Copper Club Brewing Company
Corcoran Brewing
Desert Edge Brewery
Discretion Brewing
Dock Street Brewery
Double Mountain Brewery
Dragoon Brewing Company
Draught Works
El Segundo Brewing Company
Elevation 66 Brewing Company
Elk Mountain Brewing
Estes Park Brewery
Evil Genius Beer Company
Evolution Craft Brewing Co.
Excel Bottling Company
Falling Sky Brewing
Feather Falls Casino Brewing Co.
Fegley's Brewworks
Forest & Main Brewing Co.
Four Horsemen Brewing Company
Freedom's Edge Brewing Company
Freetail Brewing Co.
Freewheel Brewing Company
Genesee Brew House
Gore Range Brewery
Grand Teton Brewing Company
Grey Sail Brewing of Rhode Island
Hale's Ales
Half Acre Beer Company
Harvest Moon Brewery/Cafe
Haven Brewing
Hermitage Brewing Company
High Sierra Brewing Co., Inc
Highland Brewing Company
Highway 1 Brewing Company
Hogshead Brewery
Hoppers Grill & Brewing Co.
Humperdink's Restaurant and Brewery
Ice Harbor Brewing Company
Il Vicino Brewing Co.
Ironfire Brewing Company
Island Brewing Company
Ithaca Beer Co.
Jupiter Brewing
KettleHouse Brewing Company
Knee Deep Brewing Company
Lager Heads Brewing Co.
Lassen Ale Works
Latitude 33 Brewing Company
Laughing Sun Brewing Co.
Little Egypt Beer
Loop Brewing Company
Main Street Brewery
Manzanita Brewing Company
Marin Brewing Company
Market Garden Brewery
Marley's Brewery & Grille
Marshall Wharf Brewing Co
Mash Tun Brew Pub
MateVeza Brewing Company
Mazama Brewing Company
McCoy's Public House and BrewKitchen
McKenzie Brew House
Mendocino Brewing
Miller Brewing Company
Mimbres Valley Brewing Co.
Montana Brewing Company
Mother's Brewing Company
Mudshark Brewing Co
Mustang Brewing Company
Mystery Brewing Company
Mystic Brewery
Namaste Brewing at the Whip In
Narragansett Brewing Company
New Helvetia Brewing Co.
Newburyport Brewing Company
Newport Beach Brewing Co
Nexus Brewery
North Peak Brewing Company
Odd Side Ales
Oggi's Pizza & Brewing Co.
Our Mutual Friend Malt & Brew
Ouray Brewery
Palisade brewing company
Peekskill Brewery
Pike Brewing Company
Pizza Port Carlsbad
Pizza Port Ocean Beach Brewing Company
Pizza Port San Clemente
Pizza Port Solana Beach
Port Brewing Company
Project 12
Pumphouse Brewery
Railyard Brewing Company
Ram Brewery
Ram Restaurant & Brewery – Clackamas
Ram Restaurant & Brewery – Salem
Ram Restaurant & Brewery Boise Idaho
Ram Restaurant and Brewery – Indianapolis
Ram Restaurant and Brewery – Wheeling, Schaumburg, IL
Red Brick Brewing
Redrock Brewing Company
River North Brewery
Roc Brewing Co., LLC
Rock Bridge Brewing Co.
Rockslide Brewing Company
Rogness Brewing Company
Rubicon Brewing Company
Saint Patrick's Brewing Company
San Luis Valley Brewing Company
Sasquatch Brewery
Selkirk Abbey Brewing
Silver City Brewery
Slanted Rock Brewing Company, LLC
Smuttynose Brewing Company
Spring House Brewing Company
Sun Up Brewing Company
Surly Brewing Company
TableRock Brewery
TailGate Beer
Tap It Brewing Co.
TAPS Fish House & Bewery
TAPS Fish House & Brewery
Telegraph Brewing Company
Thr3e Wise Men Brewing Company
Three Brothers Brewing
Three Creeks Brewing Company
Tied House Brewing
Trickster's Brewing Company
TRVE Brewing Co.
Utah Brewers Co-op
Valiant Brewing Co
Vintage Brewing Company
Wichita Brewing Company
Wisconsin Dells Brewing Company
Yellow Springs Brewery
Zero Gravity Craft Brewery
List of Breweries Attending 2014 Great American Beer Festival
(512) Brewing Company

10 Barrel Brewing Co.

12Degree Brewing

1933 Brewing Company

21st-Amendment Brewery

23rd Street Brewery

300 Suns Brewing

38 State Brewing Company

4 Noses Brewing Company

5 Rabbit Cerveceria

612Brew

75th Street Brewery

903 Brewers

Abbey Brewing Company

Abita Brewing Company

Adelbert's Brewery

Adroit Theory Brewing

Aeronaut Brewing Company

Alameda Brewing Company

Alaskan Brewing Company

AleSmith Brewing Company

AleWerks Brewing Co.

Allagash Brewing Company

Alltech Lexington Brewing and Distilling Company

Almanac Beer Co

American Brewing Company

Anchor Brewing Company

Anderson Valley Brewing Company

Anthem Brewing Company

Apocalypse Ale Works

Apple Blossom Brewing Company

Arcadia Brewing Company

Armadillo Ale Works

Arvada Beer Company

Asher Brewing Company

Aspen Brewing Company

Atlas Brew Works

Atwater Brewery

Augusta Brewing Venture, LLC

Austin Beerworks

avalanche brewing co.

Avery Brewing Co.

Back Forty Beer Company

Backcountry Brewery

Ballast Point Brewing and Spirits – Scripps Ranch

Banger Brewing

Barley Brown's Beer

Barley Forge Brewing Co.

Barrels & Bottles Brewery

Barren Hill Tavern and Brewery

Base Camp Brewing Company

Battlefield Brewery

Bayou Teche Brewing

Beach City Brewery

Beachwood BBQ & Brewing

Bear Republic Brewing Company

BearWaters Brewing Company

Beer By Design Brewery

Begyle Brewing

Belching Beaver Brewery

Bell's Brewery Inc.

Benchmark Brewing Company

Bend Brewing Co.

Berryessa Brewing Co.

Berthoud Brewing Company

Big Bend Brewing Co.

Big Choice Brewing

Big Dog's Brewing Co.

Big Island Brewhaus

Big Time Brewing Company

Bison Brewing Co.

Bistronomy B2B

BJ's Restaurant and Brewery – Reno

Black Bottle Brewery

Black Diamond Brewery

Black Market Brewing Co.

Black Raven Brewing Company

Black Sky Brewery

Black Star Co-op Pub and Brewery

Black Tooth Brewing Co

Blackstone Brewing Company

Blind Tiger Brewery & Restaurant

Blue Blood Brewing Company

Blue Corn Cafe and Brewery

Blue Moon Brewing Company

Blue Mountain Barrel House

Blue Point Brewing co.

Blue Skye Brewery and Eats

BlueTarp Brewing Co.

BNS Brewing and Distilling Co.

Bohemian Brewery

Boneyard Beer

Bonfire Brewing

Bootlegger's Brewery

Bootstrap Brewing

Borgata Brewery & Distillery

Boston Beer Company

Bottle Logic Brewing

Boulder Beer Company

Boulevard Brewing Company

Branchline Brewing Co.

Brasserie Saint James

Brau Brothers Brewing Co.

Brazos Valley Brewing Company

Breakside Brewery

Breckenridge Brewery

Brewery 85

Brewery Ommegang

Brewery Rickoli Ltd.

BreweryName

BrickStone Brewery

Bricktown Brewery

Bristol Brewing Company

Broken Compass Brewing

Broken Plow Brewery

Brooklyn Brewery

BRU handbuilt ales & eats

Brugge Brasserie

Brutopia Brewery

Buckeye Lake Brewery

Buffalo Bayou Brewing Co.

Bull & Bush Brewery

Bur Oak Brewing Company

Butcherknife Brewing Company

Cannonball Creek Brewing Company

Canteen Brew House

Captain Lawrence Brewing

Carbondale Beer Works

Carbondale Craft Beer

Carolina Brewery

Carter's Brewing

Carver Brewing Company

Cascade Lakes Brewing Company

CAUTION: Brewing Company

Cellarmaker Brewing Company

Central Coast Brewing

Central Waters Brewing Company

CH Evans Brewing Co

Chain Reaction Brewing Company

Chama River Brewing Co.

Champion Brewing Company

CHICAGO BEER COMPANY

Chicago Brewing Company

Christian Moerlein Brewery

Chuckanut Brewery

Church Street Brewing Company

Cigar City Brewing

Cinder Block Brewery

Circle Brewing Co.

City Star Brewing

Claremont Craft Ales

Coachella Valley Brewing Company

Coalition Brewing Company

CODA Brewing Co.

College Street Brewhouse & Pub

Columbus Brewing Company

Community Beer Co.

Comrade Brewing Company

Conyngham Brewing Company

Cool Springs Brewer

COOP Ale Works

Coopersmith's Pub and Brewing

Copper Kettle Brewing Company

Coppertail Brewing

Core Brewing & Distilling Co.

Cornel's Brewing Company

Coronado Brewing Company – Production Facility

Crabtree Brewing Company

Craft Brewing Company

Crazy Mountain Brewing Company

Crossroads Brewing Company

Crow Hop Brewing Co

Crow Peak Brewing Company

Crown Valley Brewing and Distilling

Crystal Springs Brewing Company

Cumberland Brewery

Dad & Dude's Breweria

Dale Bros. Brewery

Daredevil Brewing Co.

Dark Horse Brewing Company

Darwin Brewing Company

DC Brau Brewing Company

Deep Ellum Brewing Company

Deep River Brewing Company

Defiance Brewing Co.

Denizens Brewing Co

Denver Beer Co

Denver Pearl Brewing Company

Deschutes Brewery, Inc.

DESTIHL Brewery

Device Brewing Company

Devils Backbone Brewing Company – Basecamp

Diamond Bear Brewing Company

Diebolt Brewing Company, LLC

DILLON DAM BREWERY

Dogfish Head Craft Brewery

Dostal Alley Brewpub and Casino

Dragonmead Microbrewery

Drake's Brewing Co.

Dry Dock Brewing Co. – North Dock

Due South Brewing Co.

DURANGO BREWING CO

Dust Bowl Brewing Company

Eagle Creek Brewing Company

Echo Brewing Company

Ecliptic Brewing

EDDYLINE BREWING

EDGE Brewing Co.

eel river brewng company

El Toro Brewing Company

Elevation Beer Company

Elevator Brewing Co.

Elliott Bay Brewing Co.

Elysian Brewing Company – Elysian Fields

Emmett's Brewing Co.

Empire Brewing Company

Empirical Brewery

Epic Brewing Company – Denver

Equinox Brewing Co.

Erie Brewing Company

Evans Brewing Company

Evil Czech Brewery

Excel Brewing Company

Faction Brewing Company

Farnam House Brewing Company

Fat Bottom Brewing Inc

Fat Heads Brewery

FATE Brewing Company

Fate Brewing Company SCOTTSDALE

Feather Falls Casino Brewing Company

Ferguson Brewing Company

FiftyFifty Brewing Co

Figueroa Mountain Brewing Company – Buellton

Firefly Hollow Brewing Co.

Firestone Walker Brewing Company

Fish Brewing Co

Fitger's Brewhouse

Flat Tail Brewing

Flix Brewhouse

Florida Beer Company

Flossmoor Station Brewing Company

Flying Dog Brewery

Foothills Brewing

Forbidden Root Brewing

Former Future Brewing Company

Fountain Square Brewery

Four Corners Brewing Co

Four Fathers Brewing

Four Peaks Brewing Company-8th Street

Free State Brewing Company

Free Will Brewing Company

Fremont Brewing Company

Front Range Brewing Company

Front Street Brewery

Frothy Beard Brewing Company

Full Pint Brewing Company

Full Tilt Brewing

Funkwerks

Funky Buddha Brewery

Gella's Diner & Lb .Brewing Co.

Georgetown Brewing Company

Ghost River Brewing

Gigantic Brewing

Glenwood Canyon Brewing Company

Golden Avalanche Brewing Company

Golden Road Brewing

Goose Island Beer Company

Gordon Biersch Brewery Restaurant

Grand Canyon Brewing Company

Grand Teton Brewing

Gravity Brewing

Grayton Beer Company

Great American Restaurants

Great Basin Brewing Company – Sparks

Great Divide Brewing Company

Great Lakes Brewing Company

GREAT SOUTH BAY BREWERY

Green Flash Brewing Co

Greenport Harbor Brewing Company

Griffin Claw Brewing Company

Grimm Brothers Brewhouse

Grist Brewing Company

Groundswell Brewing Company

Gun Hill Brewing Company

Gunnison Brewery

Hailstorm Brewing Co

Hale's Ales

Half Moon Bay Brewing Company

Hall Brewing Company

Hamburger Mary's Andersonville Brewing Co.

Hangar 24 Craft Brewery, LLC

Hardywood Park Craft Brewery

Haymarket Pub & Brewery

Headlands Brewing Company

Heavy Seas Beer

Heretic Brewing Company

High Hops Brewery

High Noon Saloon & Brewery

Holy City Brewing

Hop Dogma Brewing Company

Hop Valley Brewing Company

Hoppin' Frog Brewing Co.

Hoppy Brewing Co.

Hops & Grain Brewing

Hopworks Urban Brewery

Horny Goat Brewing Co.

Horse & Dragon Brewing Company

Hunter's Brewing

Huss Brewing

Icicle Brewing Company

Indeed Brewing Company

Independence Brewing Co.

Infusion Brewing Co

Inland Empire Brewing Company

Intuition Ale Works

Iron Hill Brewery & Restaurant – Newark

Iron Springs Pub & Brewery

J Wells Brewery

Jack's Abby Brewing

JAFB Wooster Brewery

Jagged Mountain Craft Brewery

Jailbreak Brewing Company

Jolly Pumpkin Artisan Ales

Joseph James Brewing Co., Inc.

Kalona Brewing Company

Kamala Brewing at the Whip In

Kane Brewing Company

Kannah Creek Brewing Co.

Karbach Brewing Co

Karl Strauss Brewing Company

Keegan Ales

Kern River Brewing Company

Kinetic Brewing Company

King Harbor Brewing Company

Kirkwood Station Brewing Co

Kokopelli Beer Company

Kootenai River Brewing Company

Kuhnhenn Brewing Co

La Cumbre Brewing Co.

Ladyface Ale Companie

Lagunitas Brewing Company

Lakefront Brewery

Lakewood Brewing Company

Latitude 42 brewing Co.

Laughing Dog Brewing

Laughing Sun Brewing Company

Laurelwood Brewing Company

Left Coast Brewing Co.

Left Hand Brewing Company

Legacy Brewing Company

Leinenkugel Brewing Company

Lickinghole Creek Craft Brewery

Listermann/Triple Digit Brewing Company

Little Toad Creek Brewery

Live Oak Brewing Company

Logsdon Organic Farm Brewery

Lone Tree Brewing Company

Lonerider Brewing Company

Long Trail Brewing Company

Los Gatos Brewing Company

Lost Highway Brewing Company

Lost Rhino Brewing Co.

Loveland Aleworks

Lowdown Brewery + Kitchen

Lucid Brewing

Lumberyard Brewing Co.

Mad Anthony Brewing Company

Mad Fox Brewing Company

Mad River Brewing Company

MADISON RIVER BREWING COMPANY

MadTree Brewing Company

Magic Hat Brewing Company

Magnolia Brewing Company

Mammoth Brewing Co.

Marble Brewery

Martin House Brewing Company

Maui Brewing Co.

Max Lager's Wood-Fired Grill & Brewery

McCoy's Public House and BrewKitchen

McHale's Brewhouse

Melvin Brewing

Middle Brow Beer Co.

Middleton Brewing

Minneapolis Town Hall Brewery

Mission Brewery

MobCraft Beer

Modern Times Beer

Monkey Paw Brewing Co.

Moody Tongue Brewing Company

Moon River Brewing Company

Moonlight Pizza and BrewPub

Mother Earth Brewing

Mother Road Brewing Company

Mountain Sun Breweries – Southern Sun Pub & Brewery

Moylan's Brewing Company

Mutiny Brewing Company

Naked City Brewery & Taphouse

Nantahala Brewing Company, Inc.

Napa Point Brewing

Napa Smith Brewery

Nebraska Brewing Company – La Vista

Neptune's Brewery

Neshaminy Creek Brewing

Nevin's Brewing Company

New American Brewing Co

New Belgium Brewing Company, Inc.

New Glarus Brewing Company

New Glory Craft Brewery

New Helvetia

New Holland Brewing Co

New Planet Beer Company

Ninkasi Brewing Company

No Label Brewing Co

No-Li Brewhouse

Noble Ale Works

NoDa Brewing Company

Nodding Head Brewing Co.

NOLA Brewing Company

North by Northwest

North Country Brewing Co.

North Mountain Brewing Company

Northwoods Brewing Corp. llc

O'Connor Brewing Company, LLC

Oak Creek Brewing Co.

Oakshire Brewing

Oasis, Texas Brewing Company

Oceanside Ale Works

Odd13 Brewing

Odell Brewing Company

Odyssey Beerwerks

Old Rail Brewing Co

Old Town Brewing Co.

Olde Hickory Brewery

One Trick Pony Brewery

Ore Dock Brewing Company

Orlison Brewing Co.

Oskar Blues Brewery

Otter Creek Brewing Company

Oyster House Brewing Company

Pabst Brewing Company

Pacific Brewing Laboratory

Pacific Coast Brewing Company

Packinghouse Brewing Co

Pagosa Brewing & Grill

Palmetto Brewery

Papago Brewing

Pappy Slokum Brewing Co.

Paradox Beer Company

Parkway Brewing Co

Pateros Creek Brewing

Payette Brewing Company

Pedernales Brewing Co.

Pelican Brewing Company

Pennsylvania Brewing Co.

Penrose Brewing Company

Peticolas Brewing Company

pFriem Family Brewers

Phantom Ales and Ciders

Pig Minds Brewing Co.

Pigeon Head Brewery

Pikes Peak Brewing Co.

Piney River Brewing Co.

Pinthouse Pizza Craft Brewpub

Pints Brewery and Sports Bar

Pizza Port Brewing Company – Bressi Ranch

Port City Brewing Company

Port Jeff Brewing Company

Portland Brewing

Prairie Artisan Ales

Prism Brewing Company

Prodigy Brewing Company

Prost Brewing Company

Pyramid Breweries

Rahr&Sons Brewing Co.

Ram Restaurant & Brewery – Tacoma

Ram Restaurant & Brewery – Seattle

Real Ale Brewing Company

Red Hare Brewing Company

Red Lodge Ales Brewing Co.

Redrock Brewing Co

Redstone Meadery

Redwood Brewing Co

Redwood Curtain Brewing Company

Renegade Brewing Company

Reuben's Brews

Revival Brewing Company

Revolution Brewing

Revolver Brewing

Rhinegeist Brewery

Riff Raff Brewing Company

Right Brain Brewery

Ritual Brewing Co.

River City Brewing Co

River Dog Brewing Company

River Rat Brewery

Riverport Brewing Co.

RJ Rockers Brewing Co

Roaring Fork Beer Company

Rochester Mills Beer Co.

Rock Bottom Breweries

Rockyard Brewing Company

Rogue Ales

Round Guys Brewing Company

Russian River Brewing Company

Saddlebock Brewing

Saint Archer Brewing Co.

Saint Arnold Brewing Company

San Diego Brewing Co.

Sanitas Brewing Company

Santa Barbara Brewing Company

Santa Clara Valley Brewing

Santa Cruz Mountain Brewing

Santa Fe Brewing Co.

SanTan Brewing Company

Saranac Brewery

Saucony Creek Brewing Company

Schooner's Grille & Brewery

Scratch Brewing Company

Seabright Brewery

Second Street Brewery

Sequoia Brewing Company

Shades of Pale Brewing Co

Shamrock Brewing Company

ShawneeCraft Brewing Company

Shine Brewing Co.

Shipyard Brewing Company

Shmaltz Brewing Company

Shock Top Brewing Company

Short's Brewing Company

Sick N Twisted Brewing Co.

Sierra Blanca Brewing Company, Inc.

Sierra Nevada Brewing Co.

Silver Moon Brewing

SingleCut Beersmiths

Six Rivers Brewery

Sixpoint Brewery

Ska Brewing Company

Skagit River Brewery

SlapShot Brewing Company

Sly Fox Brewing Company

Smog City Brewing Co.

Smuggler's Brewpub

Snake River Brewing

Snowy Mountain Brewery

Soaring Wings Brewing

Societe Brewing Company

Sockeye Brewing

Solemn Oath Brewery

Solvang Brewing Company

Sound Brewery

South Austin Brewery

South Street Brewery

Southbound Brewing Co.

Speakeasy Ales & Lagers

Spoetzl Brewery

Sprecher Brewing Co.

Springfield Brewing Company

Squatters Pub Brewery

Stark Brewing Company

Starr Hill Brewery

Station 26 Brewing Co.

Steamworks Brewing Company

Stevens Point Brewery

Stewart's Brewing Company

Stone Brewing Co.

Storm Peak Brewing Company

Stoudt Brewing Company

Stoup Brewing

Strange Craft Beer Company

Strangeways Brewing

Sudwerk Brewing Co.

Summit Brewing Company

Sun King Brewery

Sunriver Brewing Company

Swamp Head Brewery

Swamp Rabbit Brewery and Taproom

SweetWater Brewing Co

T.W. Pitchers'

Tahoe Mountain Brewing Co. – Truckee

Tallgrass Brewing Company

Taos Mesa Brewing

Telluride Brewing Compnay

Tenaya Creek Brewery

Terrapin Beer Co

Texas Beer Refinery

Texian Brewing Co

The Austin Beer Garden Brewing Company

The Black Abbey Brewing Company

The Bluegrass Brewing Company

The Brew Kettle

The Brew on Broadway (The BoB)

The Brewer's Cabinet

The Bruery

The Cannon Brew Pub

The Commons Brewery

The Fat Cat Beer Company, LLC

The Fort Collins Brewery (FCB)

The Freehouse

The Harpoon Brewery

The Lab Brewing Co.

The Lost Abbey

The Morgantown Brewing Company

The Olde Mecklenburg Brewery

The Post Brewing Company

The Rare Barrel

The Rivertown Brewing Company, LLC

The Sandlot

The Very Nice Brewing Company

The Walter Brewing Company, Walter's Beer LLC

Third Street Aleworks

Thirsty Bear Organic Brewery

Thirsty Dog Brewing Co

Thomas Creek Brewery L.L.C.

Three Floyds Brewing Co

Three Notch'd Brewing Co.

Three Weavers Brewing Co.

Thunder Canyon Brewery

Tighthead Brewing Company

Tin Man Brewing Company

Titletown Brewing Co

Tivoli Brewing Company

Tommyknocker Brewery

Tomoka Brewery

Toppling Goliath Brewing Co

Tow Yard Brewing Company

Track 7 Brewing Company

Tractor Brewing Company

Transient Artisan Ales

Trinity Brewhouse

TRiNiTY BREWiNG Co.

Triple Rock Brewery and Alehouse

Triton Brewing Co.

Troegs Brewing Company

Trumer Brauerei

Turoni's Main Street Brewery

Tustin Brewing Company

Twin Peaks Brewing Company

Twisted Manzanita Ales

Twisted Pine Brewing Company

Twisted X Brewing Company

Two Brothers Brewing Co.

Two Goats Brewing LLC

Two Kilts Brewing Co.

Two Rascals Brewing Co.

TWO ROADS BREWING COMPANY

Two22 Brew

TwoDEEP Brewing Co.

Uinta Brewing Company

Uncle Billy's Brewery & Smokehouse

Union Craft Brewing

Upland Brewing Company – Production Facility

Upslope Brewing Company

Upstate Brewing Company, LLC

urbn st. brewing co.

Verboten Brewing

Victory Brewing Company

Vindication Brewing Company

Wander Brewing

Warped Wing Brewing Co.

Wasatch Brew Pub

Weasel Boy Brewing Company LLC

West Flanders Brewing Co.

West Sixth Brewing

Westminster Brewing Co.

Weyerbacher Brewing Company

White Bluffs Brewing

White Street Brewing Co.

Wicked Weed Brewing

Widmer Brothers Brewing Co.

Wild Woods Brewery

Wiley Roots Brewing Company

Willoughby Brewing Company

Wind River Brewing Co.

WISEACRE Brewing Company

Wit's End Brewing Company

Wonderland Brewing Company

Woodfour Brewing Co.

WOODS Beer Company

Wormtown Brewery

Worthy Brewing Co.

Wrecking Bar Brewpub

Wynkoop Brewing Company

Wynwood Brewing Company

Yak & Yeti Brewpub

Yards Brewing Company

Yazoo Brewing Company

Zio Carlo Magnolia Brewpub

Zipline Brewing Co.

ZwanzigZ Brewing

Zwei Brüder Brewing

ZümBier

Überbrew