No Comments
GABF Awards Results | Who Won Big at the 2018 GABF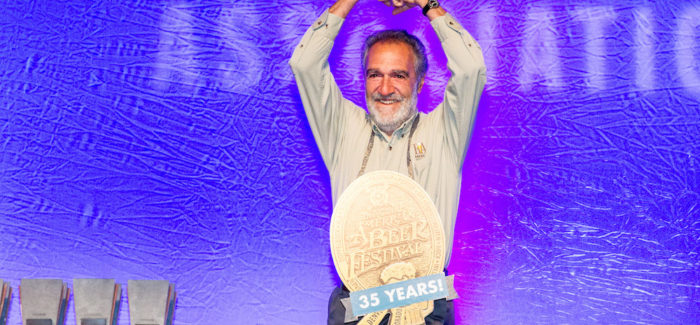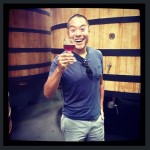 The 2018 Great American Beer Festival has crowned their newest batch of champions and standouts. This year, the competition portion of GABF saw 8,800 entries from 2,450 breweries across the country, not to mention an additional 105 Pro-Am entries. 
This year's competition also consisted of 102 categories representing 167 different styles, with some new style additions including Contemporary American-Style Pilsner and Classic Australian-Style Pale Ale. But the big story entering this year's awards portion focused around the addition of the Juicy/Hazy Pale Ale, IPA and Double IPA categories, but also the decision to eliminate the Fresh Hop category.
This year's big winner at the festival was The Austin Beer Garden which took home two gold medals for Hell Yes (Munich-Style Helles) and Rocket 100 (American-Style Pilsener), and the Brewer of the Year for Large Brewpub and Large Brewpub. Top overall honors for 10 Barrel Brewing Co. reigning in three medals, and to FiftyFifty Brewing with three medals and winning Brewer Group and Brewery Group Brewer of the Year.
California brewers totaled 72 medals this year! Colorado with 30, Oregon racked up 22 medals, Texas picked up 18 medals, 17 winning beers for the state of Washington, Ohio brewers won 14 and North Carolina totaled 13 medals overall.
2018 Champion Breweries
Small Brewpub and Small Brewpub Brewer of the Year
Ocean Beach Brewery (San Diego, CA)
Mid-Size Brewpub and Mid-Size Brewpub Brewer of the Year
Root Down Brewing Co. (Phoenixville, PA)
Large Brewpub and Large Brewpub Brewer of the Year
The Austin Beer Garden Brewing Co. (Austin, TX)
Very Small Brewing Company and Very Small Brewing Company Brewer of the Year
Brink Brewing Co. (Cincinnati, OH)
Small Brewing Company and Small Brewing Company Brewer of the Year
Lewis & Clark Brewing Co. (Helena, MT)
Mid-Size Brewing Company and Mid-Size Brewing Company Brewer of the Year
pFriem Family Brewers (Hood River, OR)
Brewery Group and Brewery Group Brewer of the Year
FiftyFifty Brewing (Truckee, CA)
2018 GABF Winners List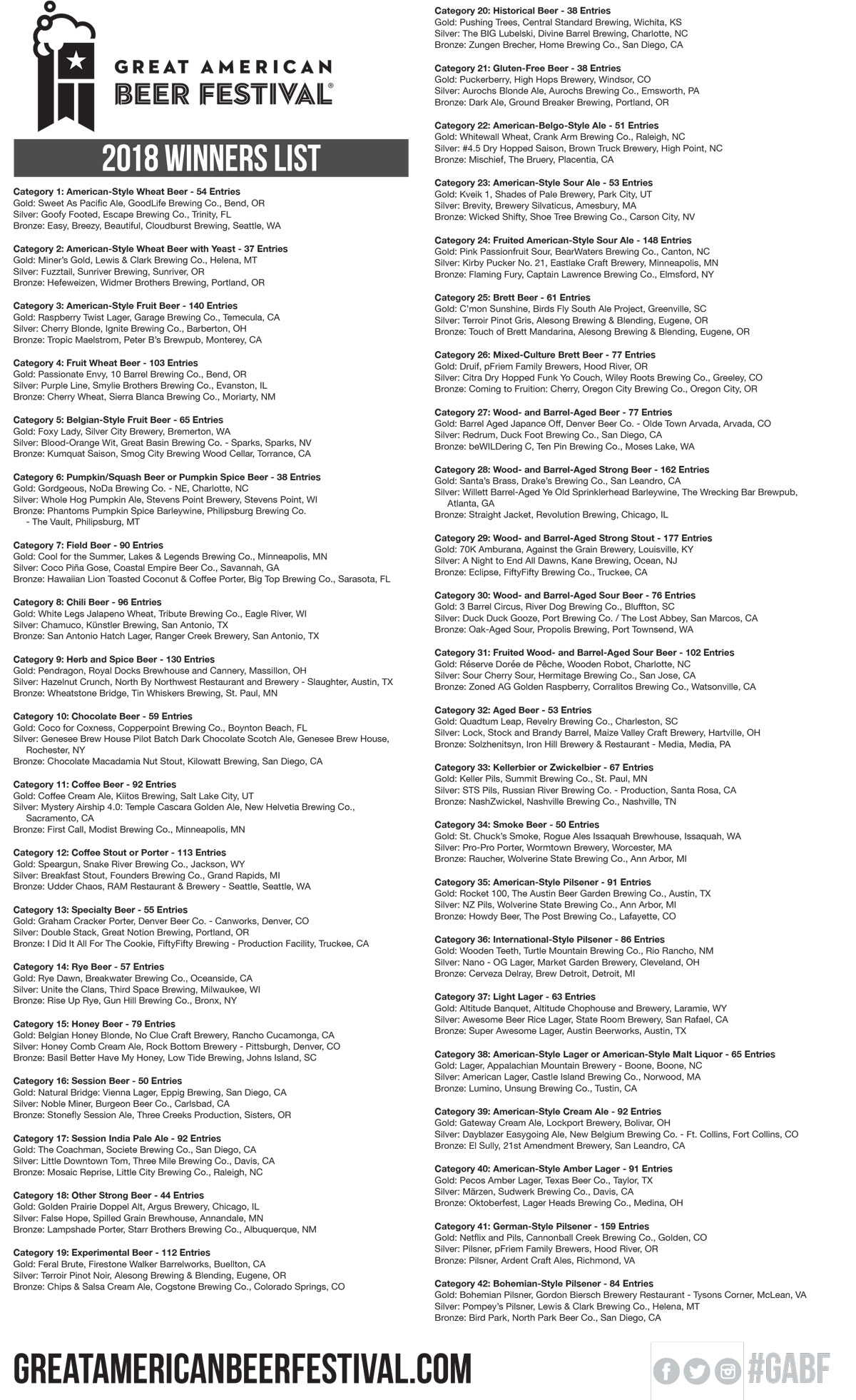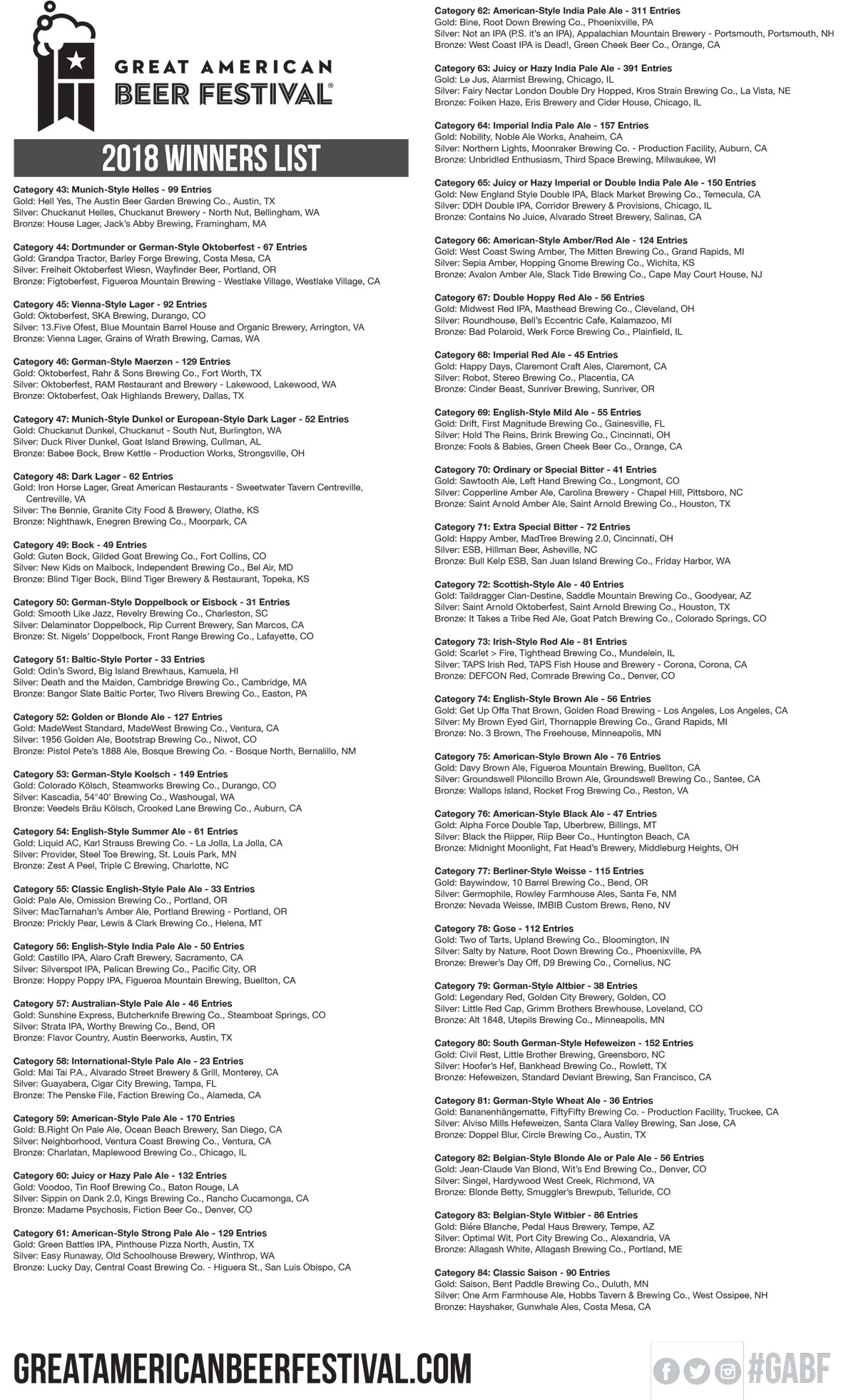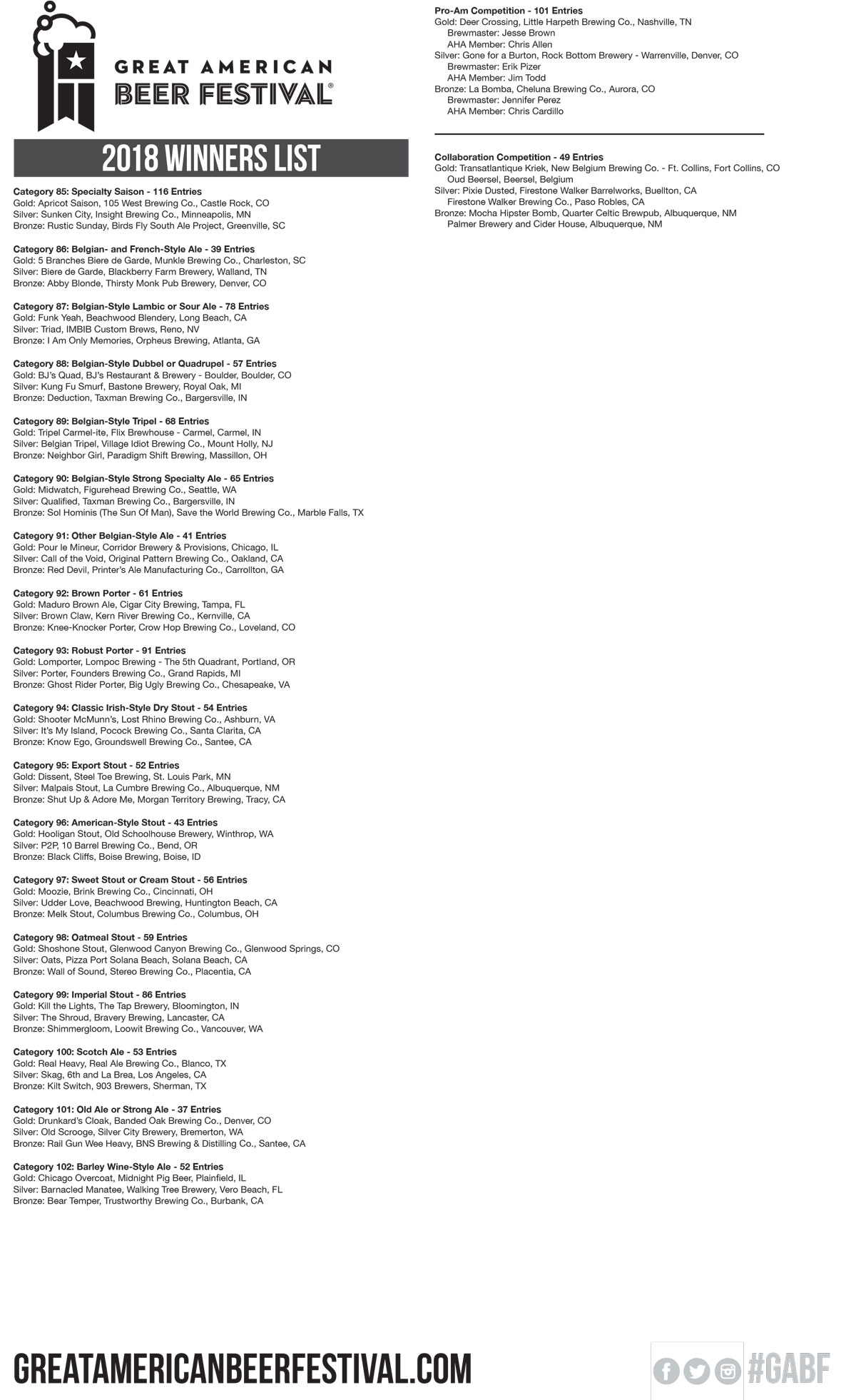 ---