#HardKombucha Archives – PorchDrinking.com
October 28, 2021 | Jereme Zimmerman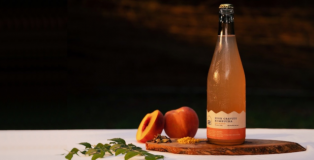 Nashville's Walker Brothers Beverage Company has been brewing innovative craft beverages since it was founded in 2018 by Boston-born brothers Luke and Sam Walker. Although their offerings can be appreciated by craft beer consumers, they can't technically be called beer.
November 15, 2019 | Taylor Laabs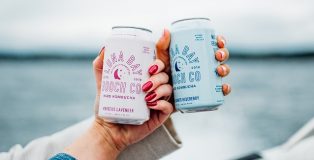 Drink good, feed good? That's the vision behind Chicago's first local hard kombucha maker, Luna Bay Booch Co. While Chicago is home to the nation's most craft breweries per capita, the city's appetite for lighter alternatives like White Claw and Truly Spiked Seltzer is also clear. So, why not hard kombucha as well? Kombucha continues to increase its popularity in the health and wellness market, especially among younger drinkers, creating a myriad of adjacent business opportunities for courageous thinkers like Luna Bay Booch Co. founders Bridget Connelly and Claire Ridge. The two saw the opportunity to bring hard kombucha, a popular product on the West Coast, to the Midwest by creating a local, Chicago-based brand that targets Chicago drinkers looking for a break from a beer along with those wellness-focused folks looking for a fun, spiked alternative to their favorite antioxidant-laden kombucha beverage. To find out more about the upstart hard kombucha business and what Chicagoans can expect from Luna Bay Booch, PorchDrinking spoke with Bridget.