No Comments
Jester King | Dark Matter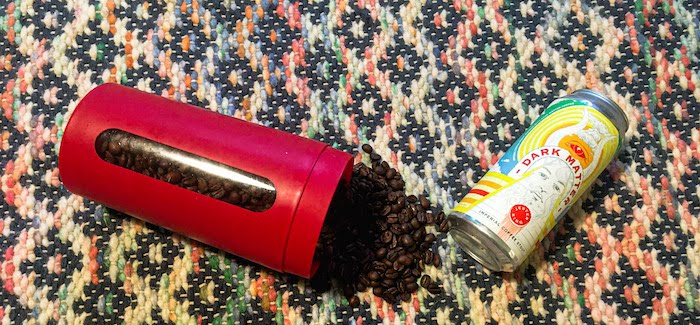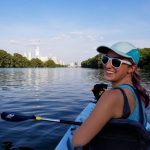 As the days slowly blend together, it's easy to forget about all of the events we've missed. Special occasions that have flowed by us without any pomp and circumstance. Its understandable to mourn these events, even in the midst of greater suffering. One of these events was South By Southwest, the two-week arts, culture and technology conference in Austin, Texas. Not only is SXSW a great party, but it is a crucial publicity moment for businesses big and small. One of the many new products that was set to debut during SXSW is the beer Dark Matter, a collaboration between Austin institution Jester King brewery and Chicago coffee shop Dark Matter.
Jester King needs no introduction. The Central Texas brewery helped introduce the concept of wild fermentation to the mainstream and their distinct bottles can be found all over the nation. When Jester King looked to create their imperial coffee stout Dark Matter, they sought out a partner as innovative with coffee as they are with beer. Dark Matter was the perfect fit.
Based in Chicago, Dark Matter is a local chain of coffee shops that ventures beyond creating the perfect cup of Joe. In addition to roasting and packing their fair-trade beans in house, Dark Matter explores coffee fermentation and barrel aging. If you need a pick-me-up in the middle of the day, Dark Matter sells canned barrel-aged cold brew. Dark Matter covers your morning and afternoon beverage needs to deliver you to happy hour.
https://www.instagram.com/p/B_D2ZaLHbww/
When these two innovative grain fermenters came together, Dark Matter was born. Made with Guatemalan Caturra (a sub-variety of Arabica) coffee, English malt, and heavily roasted malt, Dark Matter is as black as stouts come. Everything about Dark Matter is an extreme experience reminiscent of listening to '80s hair metal. The psychedelic can art, the midnight black pour and the 10.3% ABV all prep the drinker for the imbibing experience. Dark Matter has a rich vanilla nose without a strong boozy smell. The flavor reflects a complex coffee liquor: Heavily roasted malt sweetness balances the slight spiciness of the alcohol. I would encourage drinkers to not practice strict social distancing with this beer and split it with a family member or roommate after a meal.
Many celebrations will look different than we planned. The roasters at Dark Matter coffee never made it down south to taste the beer their coffees inspired. Let us as craft beer drinkers continue to celebrate our little occasions, even if restricted inside—supporting craft brewers, roasters and all sorts of local businesses so we can return to them when we're ready to celebrate together.
---