No Comments
Mikerphone Brewing | Ging and Juice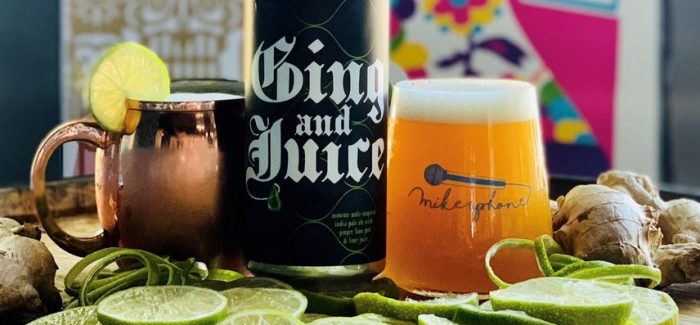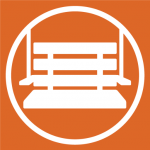 Over the past few years Mikerphone Brewing, out of Elk Grove Village, Illinois has become one of Chicagoland's most popular and sought-after breweries. From their impressive list of hazy IPAs, to Stouts, to even beer slushies (yes, please!!), they have proven time and again that they can make any style.
Mikerphone has never shied away from experimenting with their IPAs and recently released a Moscow Mule-inspired IPA aptly named Ging and Juice. The brew is made with Motueka hops, ginger, lime peel and lime juice. A four-pack of 16-ounce cans costs $16 and each can has a very nice 7% ABV.
If the name alone didn't give you enough reason to buy the beer, here's the full review of this cocktail-inspirited brew.
Appearance
This IPA poured a super hazy, bright orange-copper color with three full fingers of thick head topping the beer. The foam quickly fizzled down, leaving a thin accumulation of bubbles around the sides and a dusting across the top. Initially there was very little lacing at it did so.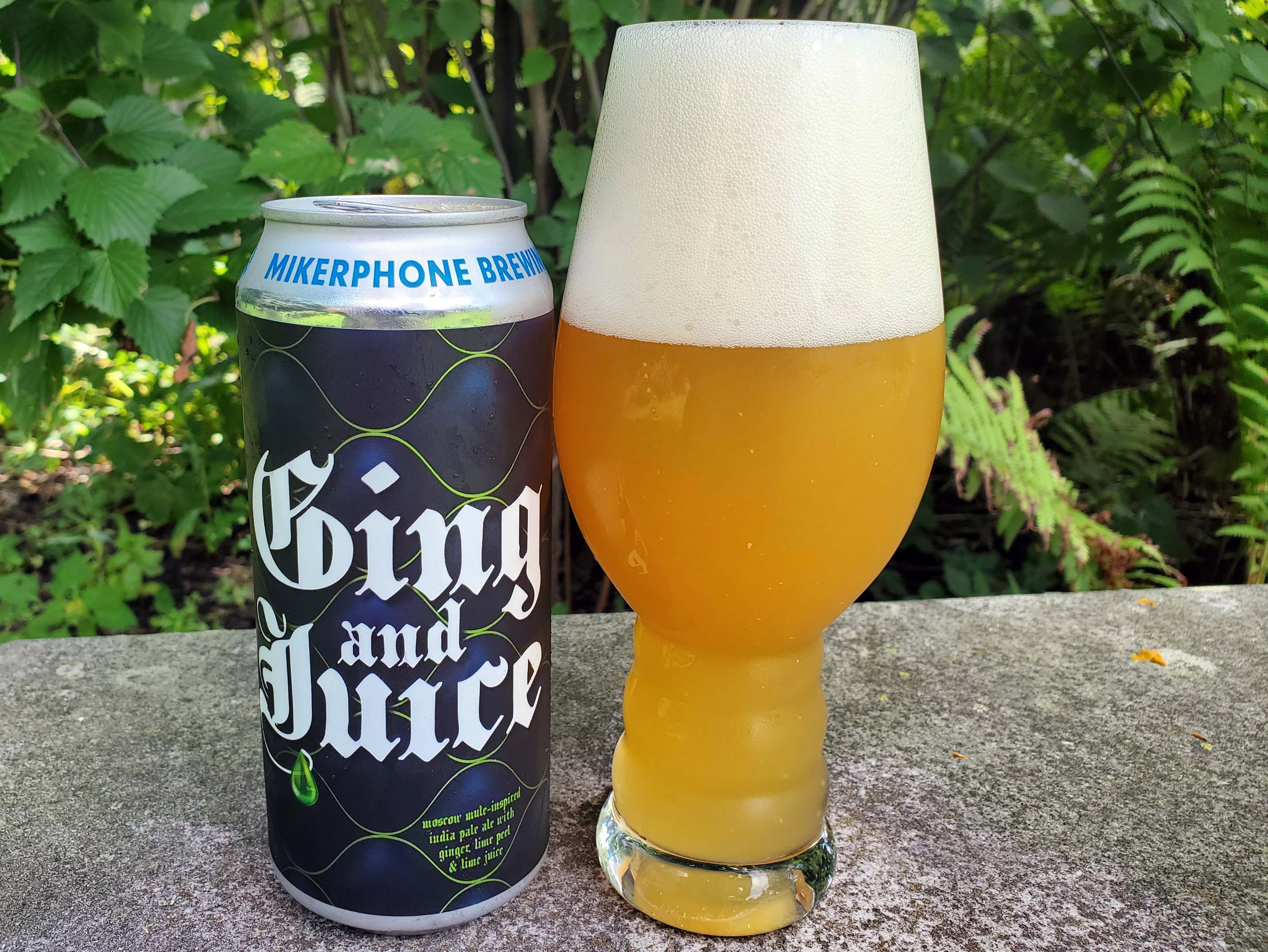 Nose
The aroma is packed full of spicy ginger that really hits first. The lime adds some tartness underneath the ginger, and a light malt backing provides some softer sweetness. Ging and Juice smells almost exactly like a Moscow Mule. If you closed your eyes and took a whiff, you'd never expect this beverage to be a beer.
Taste
Ging and Juice starts off with a small rush of carbonation that tingles a bit before giving way to a nice combination of spicy ginger and sour lime. The hops and malts then appear and begin to mellow it out with some nice additional flavors that play really well with the ginger and lime.
Those Motueka hops bring more citrus flavors (mostly lemon and grapefruit) and a light bitterness early on that fades quickly. The malts add an extra level of sweetness with notes of caramel and flaked wheat.
The ginger pricks back up in the final moments, ending the beer with that Mule-esque spice before fading away slowly.
Mouthfeel
This IPA is certainly on the heavier side of things. It has a creamy, pillowy feeling that seems to fill up your entire mouth, and that makes it seem almost chewy. It also ends rather dryly, requiring a sip of water every now and then just to rehydrate.
Conclusion
If you're a fan of ginger/mules, this is a fantastic beer, even if you don't like IPAs. There's very little hoppy bitterness and, instead, Ging and Juice seems to focus on emulating the cocktail rather than being a run-of-the-mill flavored IPA. Get it if you can!
---