#moscowmule Archives – PorchDrinking.com
September 6, 2019 | Dave Drury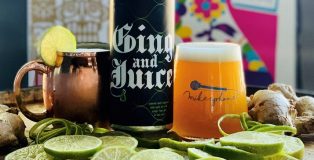 Over the past few years Mikerphone Brewing, out of Elk Grove Village, Illinois has become one of Chicagoland's most popular and sought-after breweries. From their impressive list of hazy IPAs, to Stouts, to even beer slushies (yes, please!!), they have proven time and again that they can make any style.
July 4, 2019 | Kevin Risner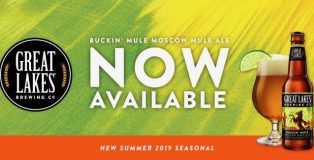 Great Lakes Brewing Company has been busy this year, releasing two new beers during the first few months of the year. So far, we have Great Lakes IPA now out for year-round distribution and Midnight Moses as a part of their Holy Moses variety pack. Late last month, a third offering arrived ready to meet our taste buds during this summer season. Great Lakes Brewing Company's Buckin' Mule Moscow Mule Ale is a unique and refreshing alternative to the mainstays one normally comes across in the beer cooler.