dark sour Archives – PorchDrinking.com
November 29, 2019 | Seth Garland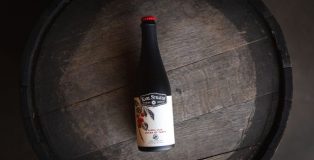 You know the scene in Pee-Wee's Big Adventure where he's saving pets from the burning pet store, and he keeps passing over the snakes because they gross him out? Eventually he bites the bullet, grabs the snakes and runs out screaming. Sometimes that's how I feel about the Sours in my cellar. I know I'm going to drink them all eventually, but aren't there any Barrel-Aged Stouts I can rescue first?
That's probably a little dramatic. Just like with Sours, some snakes are pretty cool. I used to have an empty field by my house where we'd go and collect garter snakes to take to school and put them in teachers' desks. That's not really relevant other than now you know I was kind of a dick as a kid. I'm sure I've outgrown that through the years. Anyway, to push myself out of my cozy, hoppy, comfort zone, several times a year I like to sit down and get personal with a bottle of funky tartness. This month's offering to the Sour Gods is Karl Strauss' fan-favorite Queen of Tarts.
November 15, 2019 | Jadon Flores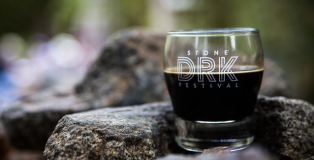 The Stone DRK Beer Fest was set to kick off right at 6 p.m. The grounds of the Stone gardens is beautiful, tranquil and primal. Rocks and boulders are everywhere with the natural landscape coming through between the ponds and small brooks. On the site there are multiple tasting booths, some serving straight from bottles, other serving from keezers and kegerators, and of course one of the bars.