No Comments
Dogfish Head Announces Rarity Releases for Record Store Day at Avanti F&B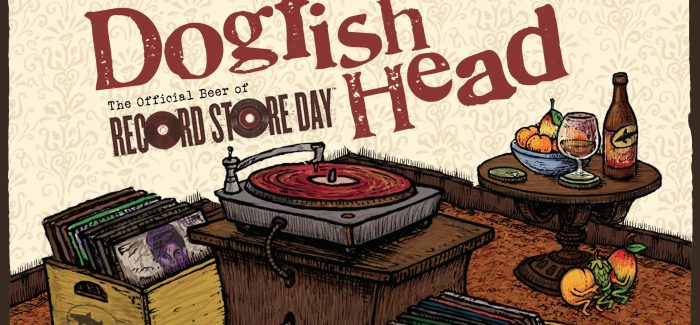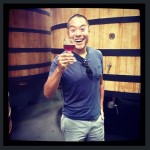 There may be no two industries that are currently experiencing as great a resurgence as American craft beer, and vinyl records. This Saturday in celebration of Record Store Day, PorchDrinking is thrilled to once again partner up with Dogfish Head for a special day of vinyl programming and killer releases at Avanti Food & Beverage in Denver, CO.
Record Store Day, which first launched in 2007, has grown each year to celebrate collectors' deep appreciation for the purest medium for at-home musical consumption, with special releases including live albums, re-issues and unique or rare new vinyl covers as well as live in-store artist performances.
Dogfish Head, who through their love of independent music have helped become a driving force behind propelling the holiday in recent years, have once again created a beer and vinyl collaboration, this year with The Flaming Lips. This year's union will feature a limited-edition 7" record called "The Story of Yum Yum and Dragon," featuring two original songs inspired by the new Dogfish beer, Dragons & YumYums, a lip-smackingly tart Pale Ale which will also be available on Saturday.

For this year's Denver celebration, PorchDrinking and Dogfish Head rejoin Avanti Food & Beverage for a full day celebration of all things beer and vinyl. This year we'll be welcoming DJ Mystery Sisters to spin your favorite records and Something Vinyl Club will also be on-site for a special pop-up vinyl shop.
This year Dogfish Head will once again be giving away a 2018 Crosley Record Player, limited edition 2018 Record Store Day pint glasses, a specially curated record "Music to Drink Beer & Make Love To" curated by founder Sam Calgione and the folks at Sony Legacy, and more!
But Dogfish Head also loves putting their own spin on the day by busting out some specialty vintage beers as well. This year attendees will have the chance to enjoy the following gems:
The Vintages
2013 Rhizing Bines (A collab with Sierra Nevada)
2016 Red & White
2018 120 Min IPA
2015 120 Min IPA
2015 Fort
2016 World Wide Stout
When: Saturday, April 21 from 2 – 5pm
Where: Avanti Food & Beverage, 3200 Pecos Street
What: Dogfish Head + PorchDrinking.com rare vintage beers + vinyl DJ + pop-up vinyl shop + giveaways!
---