No Comments
PorchDrinking's Weekly Denver Beer Beat | May 8, 2019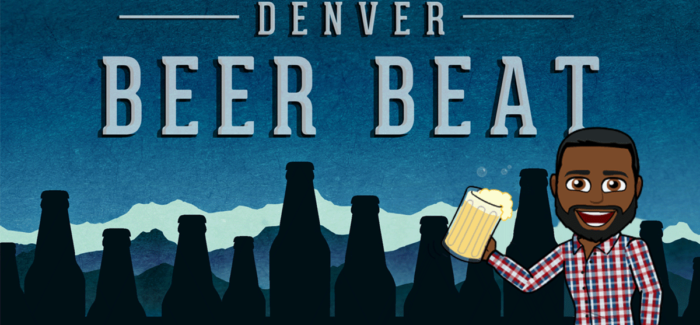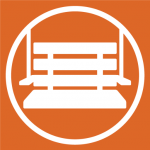 The Denver Beer Beat is a weekly roundup of brewery openings, special tappings, firkins and one-off batches, bottle releases, dinners, pairings, and more happening in the Front Range and beyond. Be sure to check in each Wednesday to discover anything and everything happening around Colorado's beer scene. Now let's get to this week's can't miss beer events.
Wednesday, May 8

Shorter Nights, Lager Days! @ Wild Woods Brewery (Boulder) – 5460 Conestoga Ct, Boulder, CO
Date/ Time: Wednesday, May 1- Thursday, May 30 from 4:00pm– 9:00pm
Details: 5th Annual Shorter Nights, Lager Days – A month long celebration of traditional and experimental lagers! Weekly beer releases, keep the lager glass special, live music, food trucks, & trivia!
Event/Lager Lineup:
Wed, May 1st: Maibock, Peppercorn Pilsner, Japanese Rice Lager
Thurs, May 2nd: Cellared Doppelbock + Food Truck: The Vegetable Express
Fri, May 3rd: Live Music from Miles Perry & Dave Pullins of Caribou Mountain Collective (6:30-8:30pm) + Food Truck: Bandar Mediterranean
Sat, May 4th: Agave Lime Mexican Lager (draft & bomber release) + Cask Agave Lime Mexican Lager with Watermelon + Micheladas + Food Truck: Zeal serving fresh tacos, tostones with tomatillo salsa, black beans and salsa rachera
Thurs, May 9th: India Pale Lager (IPL) + Hammer's Trivia + Food Truck: The Vegetable Express
Tues, May 14th: Vienna Lager
Thurs, May 16th: Imperial Pilsner
Sat, May 18th: Boysenberry Helles + Live Music from RAVINWOLF
Tues, May 21st: Cask Keller Pils
Thurs, May 23rd: Dark Czech Lager
Thurs, May 30th: Cellared Imperial Yamtoberfest
Put your sunglasses on and get ready to drink right into summer!
(Festivals and Special Events)
---
Thursday, May 9

First Ska-BQ of the Season @ Ska Brewing (Durango) – 225 Girard St, Durango, CO
Date/ Time: Thursday, May 9 from 5:00pm– 8:00pm
Details: Live music by The Wild Roses. Food specials from our smoker. Outside bar open!
(Festivals and Special Events)
---
Friday, May 10

Peachra Returns @ New Image Brewing Company (Arvada) – 5622 Yukon Street, Arvada, CO
Date/ Time: Friday, May 10 from 11:00am– 12:00am
Details: It must be getting closer to summer, because Peachra season is back! Our milkshake IPA returns to the taproom, so come and get your 4pks!
(Firkins/Casks/Special Tappings/New Tappings)
---
Grapefruit Shandy Can Release @ Avery Brewing Company (Boulder) – 4910 Nautilus Ct N, Boulder, CO
Date/ Time: Friday, May 10 to Sunday, May, 12 from 11:30am– 10:00pm
Details: Before we finished the first test batch, our mouths were already watering for this quintessential quencher. We brewed a crisp, lively lager, and blended it with organic grapefruit juice to kick back and beat the heat.
We'll be sharing the love with:
*Buy a draft pour, get a Grapefruit Shandy glass on us
*Buy a 6-pack to-go, get a 7th on us
This is a national release, so look for it in a store near you if you can't make it to the brewery!
(Bottle/Can Release)
---

Collaboration Can Release @ Cerebral Brewing (Denver) – 1477 Monroe St, Denver, CO
Date/ Time: Friday, May 10 from 12:00pm– 10:00pm
Details: We know it's been a few weeks, but to make up for lost time – we're throwing 4 cans your way!
Join us on Friday, 5/10 for the release of our CBC collabs!
𝑬𝒍𝒆𝒄𝒕𝒓𝒊𝒄 𝑶𝒄𝒆𝒂𝒏 – 11.7% Triple IPA collaboration with Modern Times Beer with Gewürztraminer Grape Juice & hopped with Citra, Nelson & Idaho 7.
$20/4-Pack, Limit 1 case PP
𝓑𝓲𝓻𝓽𝓱𝓭𝓪𝔂 𝓟𝓪𝓻𝓪𝓭𝓸𝔁 – 7.3% IPA collaboration with Civil Society Brewing hopped with Citra, Strata & Idaho 7 with added lactose.
$16/4-Pack, Limit 1 case PP
S͟y͟m͟m͟e͟t͟r͟i͟c͟a͟l͟ ͟U͟n͟i͟v͟e͟r͟s͟e͟ ͟- 6.6% IPA collaboration with Narrow Gauge Brewing Company with Colorado Raspberry/Blueberry Honey and hopped with Mosaic, Enigma & Southern Passion!
$16/4-Pack, Limit 1 case PP
ℂ𝕙𝕒𝕣𝕒𝕔𝕥𝕖𝕣 ℝ𝕖𝕗𝕖𝕣𝕖𝕟𝕔𝕖 – 5.5% Foeder Lager brewed with Vienna, Pilsner & Munich and then hopped with Tettnang & Hersbrucker. Conditioned for 3 weeks in the Foeder and an additional 3 weeks in stainless.
$14/4-Pack, Limit 1 case PP
All new releases will also be available on draft!
(Bottle/Can Release)
---
Saturday, May 11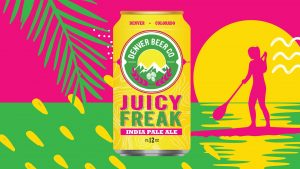 Juicy Freak Release Party @ Denver Beer Co (Denver) – 1695 Platte St, Denver, CO
Date/ Time: Saturday, May 11 from 11:00am-5:00pm
Details: Our brand new Juicy IPA is here to help you live your best life this summer and beyond.
Without further ado we'd like to introduce our newest year-round canned beer – Juicy Freak IPA. Juicy Freak carries a bright citrus punch and smooth tropical hop bliss. Exploding with rich American Mosaic and Simcoe hop notes of orange, mango, pear, and stone fruit, this tropical journey is smooth and creamy. Light on bitterness, big on juicy citrus, for living your best life. 6.5% ABV.
To celebrate its debut, Denver Beer Co will be transformed into a neon wonderland for the party and we're hoping you join in on the neon craze and embrace your inner Juicy Freak!
We will be raffling off a TON of DBC swag and a Juicy Freak KEG!!!! 1 raffle ticket will be handed out with EVERY Juicy Freak pint purchase from 11-5 pm and additional raffle tickets will be handed out for amazing neon inspired swag & costumes! FREE entry to this event.
Drawings will happen every hour!
Come live your best life with us! Cheers!
(Festivals and Special Events)
---
Single Cask Avarice: Colorado Whiskey @ River North Brewery (Denver) – 6021 Washington St, Unit A, Denver, CO
Date/ Time: Saturday, May 11 from 12:00pm-9:00pm
Details: The original recipe for Barrel Aged Avarice, reborn. The Single Cask Series showcases the best of our barrel-aging program – one single barrel, selected by our brewers for its breathtaking character. As with all Single Cask releases, River Norther Society members will get one bottle reserved for pickup at their leisure. The remaining dozen-ish cases will be available when we open at Noon on May 11th – $12 per bottle, limit 6 per person. We'll have a bit on draft as well!
(Bottle/Can Release)
---
Sapience Reserve Tapping @ Cellar West Artisan Ales (Lafayette) – 778 W Baseline Rd, Lafayette, CO
Date/ Time: Saturday, May 11 from 1:00pm-10:00pm
Details: This Saturday, May 11th, we're tapping a really special keg of Sapience Reserve. This iteration of our oak aged Biere de Mars was finished on fresh cut pineapple and double dry hopped with the freshest Citra hops we could find. Beautifully funky with ripe fruity hop overtones and subtle oak notes. Draft only, we don't have any bottles available.
Our new favorite food truck will also be on-site from 3-7pm! Oahana Eatery cooks up incredible food of Korean and Cuban influence and only work with local businesses, farms, and artisans.
(Firkins/Casks/Special Tappings/New Tappings)
---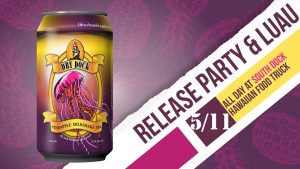 Pineapple Milkshake IPA Release @ Dry Dock Brewing Co. – South Dock (Aurora) – 15120 East Hampden Avenue, Aurora, CO
Date/ Time: Saturday, May 11 from 12:00pm-6:00pm
Details: Join us on May 11th at South Dock as we release our 2019 Summer Seasonal, Pineapple Milkshake IPA!
A pineapple milkshake IPA brewed with Mosaic and Citra
hops, pineapple puree, lactose (milk sugar), and a dash of
vanilla. It carries a big nose of fresh pineapple with citrus
undertones and a subtle vanilla finish.
Pair Pineapple Milkshake IPA with amazing Hawaiian offerings by Denver 808 Fusion Grindz.
(Firkins/Casks/Special Tappings/New Tappings)
---
Sunday, May 12
Cirque & Eclat Mother's Day Brunch @ Ratio Beerworks (Denver) – 2920 Larimer St, Denver, CO
Date/ Time: Sunday, May 12 from 11:00am-2:00pm
Details:
Whether you are a mother of kiddos, pups, or dragons, we invite you to join us at Ratio Beer Works this Mothers Day (May 12th) From 11am-2pm For an all you can eat buffet.
Menu Details will be announced shortly.
$30 For Adults (Includes one Beermosa)
$12 For Kiddos
(Beer Dinner/Brunch)
---