No Comments
Ultimate 6er | Hiking Companion Beers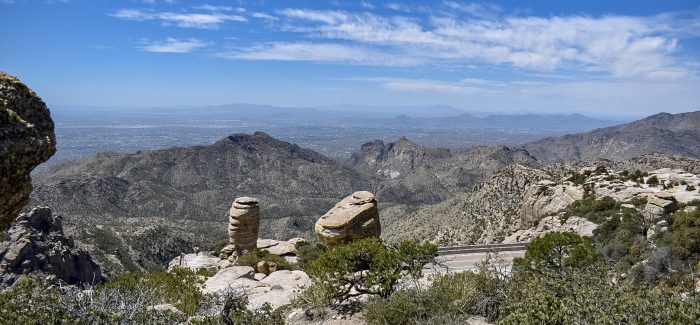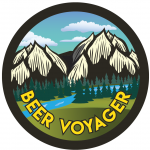 Spring is officially in full swing and summer is just right around the corner. It's the perfect time of the year to get outside and do some exploring. Three things that go well together this time of the year are the great outdoors, hiking and (of course) beer. After reading this, grab some of your favorite beers, find some trails and get up into the mountains.
The snozzberries taste like snozzberries! This is a really fun and creative beer that the crew at Tombstone came up with. They used copious amounts of strawberries, cranberries and blackcurrants to replicate the flavor of the infamous snozzberry. This beer is great for any occasion, but it's especially refreshing while taking a beer break during a hike. Coming in at a sessionable 5%, this is one you could drink all day long.
https://www.instagram.com/p/Bu4RFSqFu2M/
This beer has gained a lot of recognition over the years, and rightfully so. Any time you take a quality IPA and double dry hop it, you know something tasty is going to come out of it. The abundance of Galaxy hops leads to a fruity aroma with the classic Galaxy flavors of tropical fruit and peach, with a slightly grassy characteristic. This IPA is smooth and creamy, a nice companion while resting at the top of a mountain.
https://www.instagram.com/p/BvaJLpRlH7U/
Every now and then when you're hiking you come across a hidden oasis or something unexpected that makes for a meaningful experience. Valley Beer could fall into a similar category. Some might think to overlook this beer because it's a lager, but that would be a mistake. Lagers are making a comeback and it's because of flavorful, easy drinking beers just like this one. This is one you definitely want to pack in for a hike.
https://www.instagram.com/p/BphwMEmlsvk/
One can never go wrong with a classic and Ten Fidy is just that. This stout has aromas and flavors of coffee and chocolate. One could hope that the coffee might provide an extra energy boost for the final push while hiking. Oskar Blues also conveniently packs Ten Fidy in 12oz cans, making it incredibly easy to pack it in and pack it out.
https://www.instagram.com/p/BsrDwKUAfgO/
This is the beer that Modern Times brewed to celebrate their 5th anniversary, but it was originally not double dry hopped. They decided to brew it again, but this time aggressively dry hop the beer. They dry hopped with Nelson and Motueka hops. The mouthfeel is a little thicker than some other IPAs, but also has that pillow softness that so many people look for. This could be one of the more underrated double IPAs of the year.
https://www.instagram.com/p/Bw19lW9F5it/
It's good to have some variety if you're spending a day in the mountains. This one comes in at a modest 14.5%, so it would be best to share this with a friend, or a group. The Last Nail is a big bourbon barrel aged oatmeal stout. Brewers added in cinnamon bark and licorice to give the beer some added complexity.
https://www.instagram.com/p/BtZBlJhFPfM/
---