No Comments
SweetWater Brewing Company | Squeeze Box IPA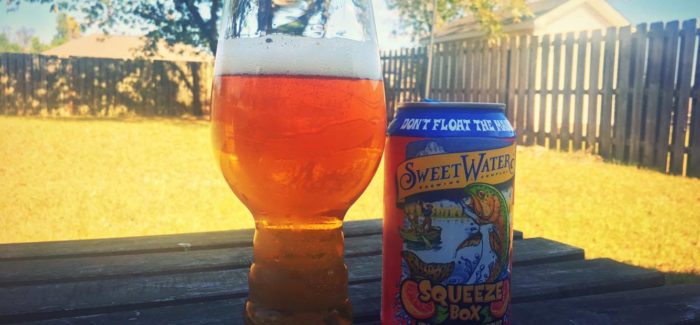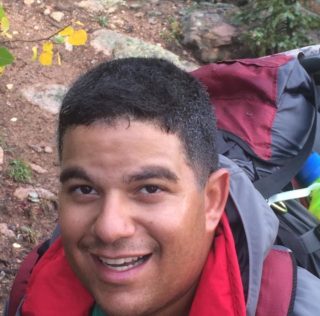 Grapefruit Season!
As we prepare for turkey day, serious football, and the dreaded holiday shopping season winter warmer and Christmas beers are starting to appear on shelves. Not everyone is ready to slap on the sweaters and hunker down for the bitter cold. Some of us are looking for something different something counter to the spice and malt offerings of the season.
SweetWater Brewing Company tells us "don't float the main stream" and their new winter seasonal, Squeeze Box IPA, fits right in to that rebellious attitude. Why drink heavy, sweet or spice forward beers when you can enjoy a fresh delicious hop saturated IPA much like the ones we were drinking from spring through the summer. Intense grapefruit flavor melds perfectly with the tropical, citrus and resin flavors of the five different hops featured in this brew. It is a close dance of the grapefruit and the hops which in my opinion makes it far more drinkable. The hops and the fruit echo off each other in perfect harmony. The beer presents an excellent balance skewed slightly towards bitterness while still presenting an amazingly saturated hop character that lasts until the dry finish. The bitterness never got tiring because the bitterness washes away after each sip inviting another sip. I feel this beer will pair perfectly with the heavy foods typical of the season. It will shine particularly well alongside a traditional thanksgiving meal, where the bitterness will be able to cut through the turkey, stuffing and gravy common of the feast, while the tropical citrus notes will be able to play well with the cranberry sauce and green beans that usually accompany the main dishes. Be on the lookout for this beer on the shelves late October or early November.
I got the chance to talk to Nick Nock, the head brewer at SweetWater, to get some insight into Squeeze Box, potential projects on the horizon and some behind-the-scenes look into the atmosphere of the brewery.
What was the inspiration behind Squeeze Box?
"I think ultimately it was, we are going with what people want. We are trying to make the people happy. We make great beer and we just want to introduce this great beer to all kinds of people. Right now there's a huge trend for citrus or fruited beer. Whether it be a sour, an IPA, a pale or even a pilsner. You know we came out with Goin' Coastal with pineapple a couple months ago and that was such a huge success that it was just like, 'Look man this is what people want', and you know we enjoyed doing it what can we come up with. We were trying to think about is this something we really wanna go with or do we wanna go a different angle with like a bigger beer. But we decided to go with the IPA with some sort of enhancement to it and we went with grapefruit. I'm from D.C. and I remember as a kid growing up around the holiday season, just boxes of grapefruit from Florida showing up. It's like 'Harvest time, Happy Holidays!' and we tried to put a little bit of that in the bottle."
The balance between fruit and hops is a main feature of Squeeze Box did you guys pick the hops first or the fruit first?
"We did the hops first and the hops pretty much nailed it. The fruit is right behind it so you know to answer the question it would be the hops first and then the fruit gives it a kick in the butt."
Was there anything fun or difficult in particular while brewing Squeeze Box?
"No we played around with it. We have a pilot system now so there was definitely some taste panels on different variations and we picked the one we liked."
Can we look forward to further fruit and hop presentations from SweetWater?
"I would think so. I would lean more towards the sour side. We just opened up a barrel house called 'The Woodlands'. We just came out with Goin Coastal and that's being chased by Squeeze Box, I think we might take a little break from it. But, it wouldn't surprise me if this time next year or maybe a little earlier we reintroduce it but we aren't trying to be the 7-11 of beers."
Rumor has it you guys are quite the pranksters any favorite pranks either within SweetWater or against  other Atlanta breweries?
"I have not been part of any pranks and im jealous of that. I wish I was part of it. I just learned about a prank that was pulled on us that was a great one. I knew nothing about it. But god have mercy, if I had known about it would have been game on. I think that's more with the marketing department and other people that get together. But, I'm not against it."
A few PorchDrinkers were sitting around enjoying your "Smokey and the Brett" and we noticed the allusion to the incident where you guys had some beers stolen from you a while back. Do you think part of being a brewery is being able to kind of poke fun at yourself and have fun with it?
"Yea definitely, that was a horrible incident that happened to us. But we are all about having fun, so you got to think positive some way. So you know Smokey and the Bandit, they came to Atlanta so we had to incorporate that somehow. But you know naming a beer is a good fun time for several people."
---