No Comments
Revolution Brewing's Hazy Hero Heads to Sweden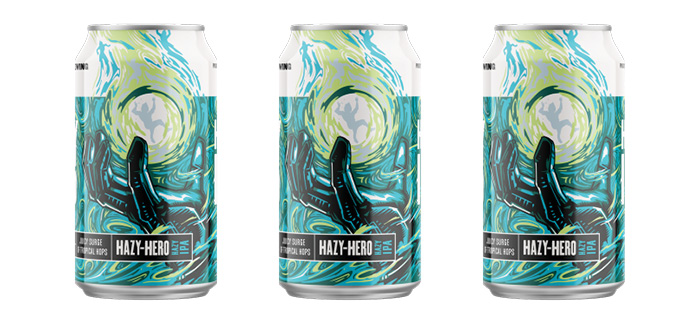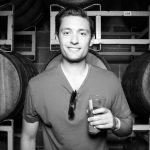 Chicago's Revolution Brewing is a constant presence on local shelves, with an ever-growing national footprint as well. The brewery's well-crafted lineup of 'Hero' IPAs and Deep Wood barrel-aged beers competes well in the ever-competitive American craft beer market, but the immense competition among breweries and changing tastes of consumers has made the market more unpredictable than ever. Like any smart business, Revolution looked for new markets – and mouths – to sell their beer and struck gold in Sweden. Soon, Revolution's Hazy Hero IPA will be available in 450 stores across the Scandinavian country. Here's how the unique partnership came to be.
The Sweden and American craft beer markets could not be more different. While the American market is primarily de-centralized among local and national distributors, the majority of liquor sales in Sweden are controlled by Systembolaget, which is Sweden's government-owned liquor store chain. The Systembolaget executes the wide majority of liquor sales in the country via a centralized buying-system and operates 450 liquor stores throughout the country. Sweden does produce some great beer locally but the Systembolaget also augments their selection via international imports. This is where Hazy Hero enters the equation. 
Systembolaget submitted a specific tender for a Hazy IPA import, with the requirements being that it had to be from the US and within a certain ABV range. A unique quirk about the Swedish beer market is that beer is divided into three classes in Sweden, with Hazy Hero's 7.3% ABV firmly putting it in the last tier (Class III) under the Starköl (strong beer) >4.5% designation. Unlike Class I and II beers, where you only needed to be 18 to purchase, you need to be 20 to buy Hazy Hero at Systembolaget locations. 
Sweden has 3 classes for its beers, based on their ABVs. Ever wonder what their term for "strong beer" (>4.5% ABV) is? It's "Starköl," and it's emblazoned on @RevBrewChicago Hazy Hero IPA cans headed to the Swedish market. Story coming next week for @PorchDrinkChi pic.twitter.com/D1Zg9HakYl

— Taylor Laabs 🍺 (@TaylorLaabs) August 19, 2021
According to Revolution's Director of Sales Bridget Higgins, Revolution submitted Hazy Hero and won a second place tender after a blind taste-test, meaning Hazy Hero would officially become a Systembolaget offering. "This was a huge honor being chosen off of a blind taste test, and really gives testament to how great the liquid is," said Higgins. 
The move into Sweden is a massive opportunity for Revolution and is a market that has intrigued the Chicago brewer for some time due to the unique sales opportunity it provides. Unlike the US, Higgins notes that Sweden is a primarily off-premise country, with 80% of liquor sales pre-COVID happening at places like Systembolaget liquor stores, which shows the massive growth potential for Hazy Hero in the new market. 
The arrival of new beers like Hazy Hero to the Systembolaget also excites Swedish beer drinkers, as Higgins notes that many drinkers consistently check the Systembolaget website to see what new tenders are coming to stores next. With Hazy Hero hitting Swedish shelves soon, Higgins is hopeful that this one-time drop gets to show Swedish beer drinkers the depth and quality of Revolution's Hero IPA line – hopefully leading to additional tenders for Hero IPAs and maybe some of Revolution's even boozier offerings in the future. "This is a great opportunity for us to showcase our brands through a controlled and well executed environment."
Feature image courtesy of Revolution Brewing
---