No Comments
The Pike Brewing Company | Pike Octopus Ink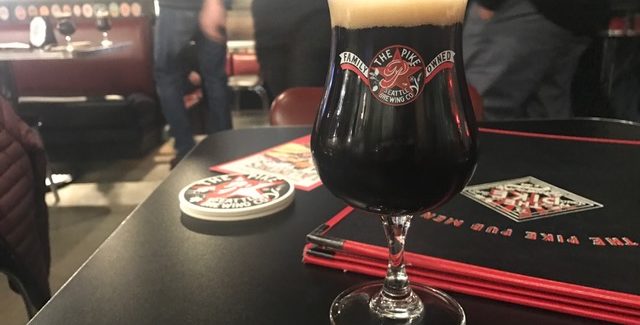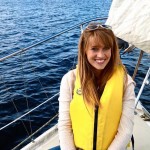 Drinking a good beer is always a treat, but drinking a good beer to benefit a great cause? Well, that doesn't just hit the spot – it hits it out of the park. And that's what Pike Octopus Ink, from Pike Brewing Company, is all about. Not only does this brew delicately walk the line between rich, malty flavors and those bitter notes so synonymous with a classic Pacific Northwest IPA, it also benefits Seattle philanthropy Puget Soundkeeper Alliance.
Pike Brewing, an establishment that sets a high standard for other Pacific Northwest breweries in regards to giving back to community, picked a most appropriate beneficiary for the Octopus Ink. The Puget Soundkeeper Alliance is a nonprofit whose mission is to protect and preserve the waters of the Puget Sound – those waters being mere blocks from Pike. As we need water to brew good beer – donating portions of every Octopus Ink sold is the ultimate way of paying it forward to both community and to craft.
"It's a great cause," says Art Dixon, head brewer for Pike Brewing. "If we can benefit this in any way it is most beneficial for everyone. We do our best to keep it real within our community."
Dixon, who started brewing at the tender age of six as a pastime with his grandfather, has been immersed in the Seattle beer scene since 1994. Since his arrival in "beer mecca", as he lovingly describes it, he has worked at Seattle establishments Pyramid Brewery and Pike Brewing, among others along the way. Despite having his hand in countless brews amidst these beer scene staples, it's apparent that the Octopus Ink isn't any old brew for Dixon. It is a brew that has gone through various updates and tweaks since its debut in 2013 to reach where it is now.
https://www.instagram.com/p/BPGsmzYhRHe/?taken-by=pikebrewing
"It has changed," says Dixon, noting that the beer went through those changes in his transition to head brewer a year and a half ago. "When I took over I brought it how I thought it should be. That was my goal, and my intention. I'm not trying to disregard earlier brewers for what they've done in the past but I know what I want, and when it comes to a black IPA I thought we had to do it right."
Dixon achieved his goal, and they did do it right. This IPA is complex, and seemingly mixes those first hoppy, bitter bites that you expect from your traditional Northwest IPA with roasty, rich, malty notes that replicate a hearty stout. Its appearance is, undoubtedly, that of the latter – pouring near-black and creating a rich, frothy head. Don't let appearances fool you, though. The Octopus Ink is a satisfyingly pungent IPA.
"We add Apollo hops for bittering, which is a really high alpha hop, and bitter hop," says Dixon. "You have to do that to make sure it balances out correctly with the malt."
And it does. It really does.
"You have to go for it – with the black IPA," says Dixon.
The Pike Octopus Ink Black IPA is available on draft in Pike's taproom, or in 22 oz dinner bottles. Drink up – and cheers to the beautiful Puget Sound as you do.
---