One Comment
Springdale Beer Co | Springdale IPA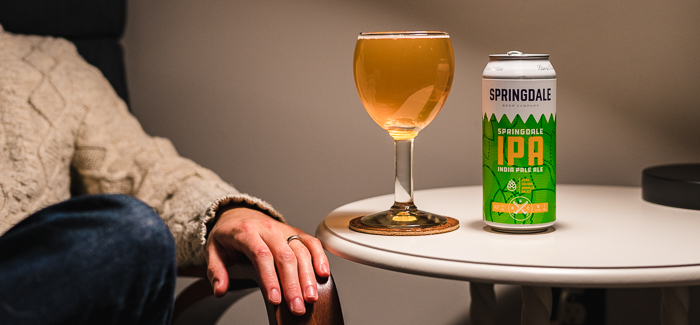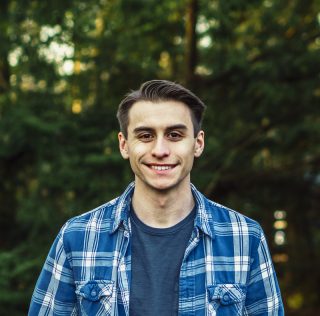 What does adventure mean to you? Is it the adrenaline rush of accomplishing something huge? Is it physically exploring a new region? Is it the urge to leave your comfort zone? To Joe Connolly, director of Springdale Beer Co., it's that last one. He also believes in the same notion for IPAs. "We believe that real activity deserves real beer," Connolly notes. "To us, this is what IPA signifies: an urge to push the envelope, leave our comfort zone and simply put, get out there."
And that's what Springdale is all about. As the experimental offshoot of Jack's Abby, Springdale has been in pursuit of adventure since its inception. By delving into sours, wild ales, barrel-aged beers and more, they have numerous successful experiments under their belt. They released their flagship IPA, Springdale IPA, in January 2020.
With a new decade came a new beer, along with a rebrand. Many of Springdale's regular lineup of beers received a facelift that drew from elements of their logo, such as the details of the ice saws. About the change, Connolly says, "Ahead of our three-year anniversary, we wanted to cement our identity and are using this rebrand to finally and firming define who we are and what we stand for. At Springdale Beer Co., we're exploring fermentation forward beers with our flavor curious friends. We're all about supporting our community, experimenting for innovation, education, and really, just having fun."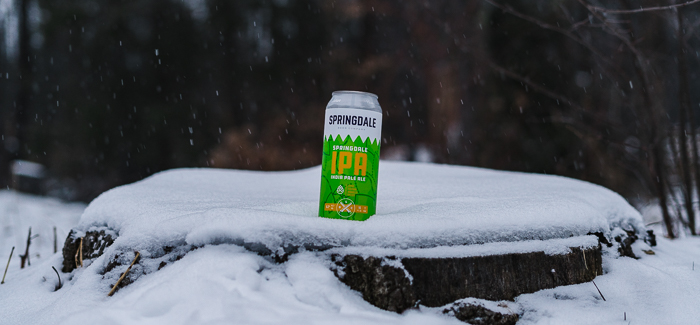 Springdale IPA is a bi-coastal IPA, meaning it contains hops from both the East and West coasts: Citra, Sultana, Amarillo and Galaxy. These hops together produce quite a juicy beer with a citrusy taste, primarily pineapple and peach. Complementing those tropical flavors is a bit of bitterness and earthiness. Springdale pushes boundaries with their experiments but doesn't overdo it with this one. It's a well-balanced and delicious beer.
---