No Comments
Adelbert's Brewery | Travelin' Man Intercontinental IPA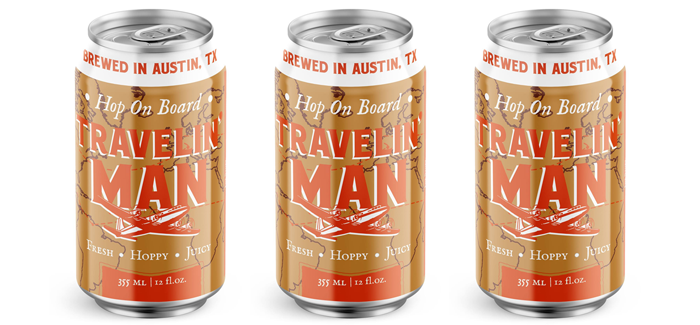 Established in 2011, Adelbert's Brewery quickly became an Austin staple known for their variety of quality bottle conditioned Belgian Ales. But don't let the old-world style packaging fool you, innovation has always been at the heart of this brewery. With unique beers ranging from the Whimsical series to fruited sours, Adelbert's is all about taking risks that result in award winning beers.
For 2018, innovation will be a central theme for the brewery and the new head brewer, Corey Hebert, formerly from Ranger Creek Brewing and Distilling, will be guiding the brewing program's new direction. Corey immediately came to the table with new ideas, "We've always been about innovating and continuous improvements. I'm always open to new ideas and Cory came in with new ideas", says brewery founder Scott Hovey.
One of those new ideas was to completely revamp the Travelin' Man IPA from the ground up and brew it with an English yeast, breaking away from the brewery's former Belgian only portfolio. Coined an Intercontinental IPA, the beer is meticulously brewed with ingredients from all over the world and will feature a rotating hop profile using hops from three major hop regions from around the world.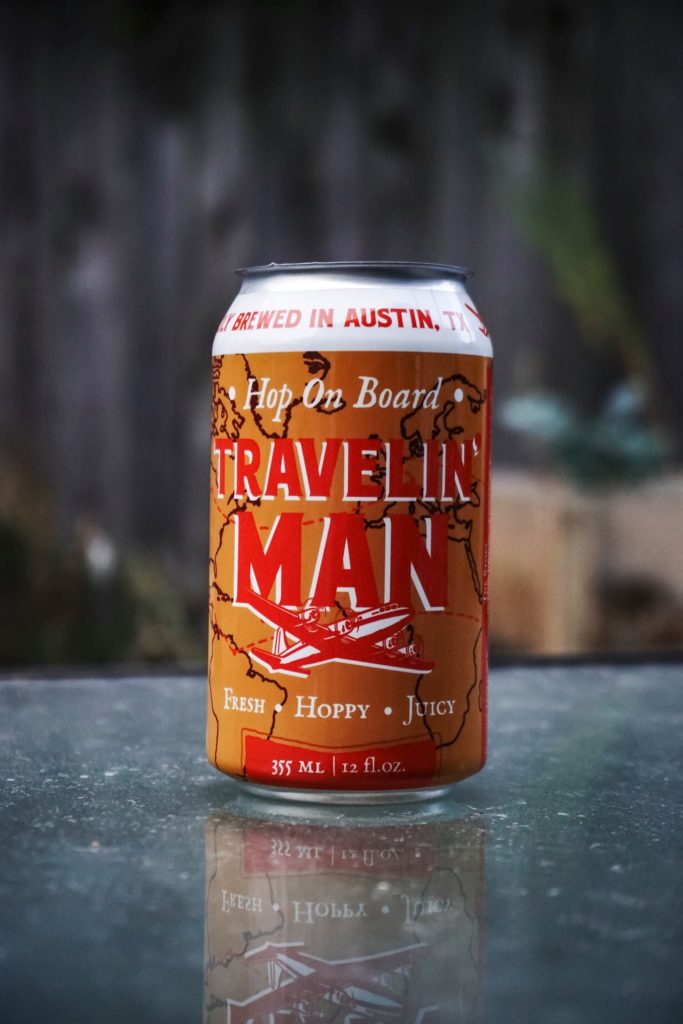 According to Adelbert's GM, Sarah Haney, the new Travelin' Man can be described as "classic enough to satisfy the hop heads on the West Coast and juicy enough to appease any member of the haze craze in the Northeast. All the while still retaining our own Texas sovereignty". It pours hazy with an immediate hoppy aroma that is both floral and juicy. With a hop profile that features three regional varietals: Kohatu from New Zealand, Mandarina Bavaria from Germany and Citra from the Paciific Northwest, the flavor is robust without the expected lingering bitternes.
Travelin' Man IPA cans are currently available in limited release. Continuing to expand the portfolio beyond Belgian only ales, Adelbert's has also revamped Scratchin' Hippo, formerly a Beir De Garde, into a canned Amber that is classic, malty and balanced. Join the crew at the brewery on Friday February 2nd for the Sratchin' Hippo release party.
Follow Adelbert's on Facebook, Instagram and Twitter.
https://www.instagram.com/p/BdlYZunh71Z/?taken-by=pamcraftbeeratx
---