No Comments
Ultimate 6er | Best Beers For Spring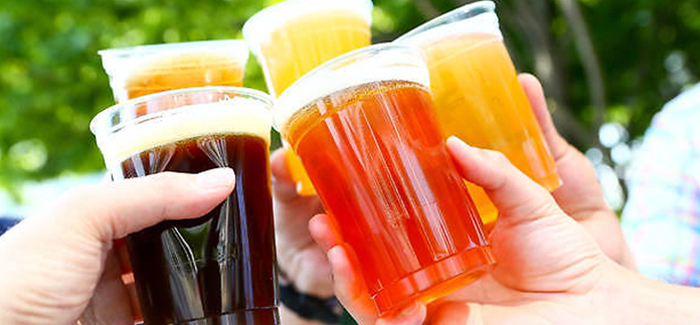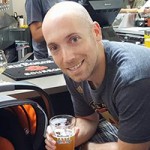 Spring. Robins return to your lawn. Daffodils and tulips bloom. The air turns warm, the days get longer, the outdoor day drinking turns to outdoor night drinking, and your car goes from midnight black to pollen yellow. OK – so maybe not all things about spring are fantastic. But think about letting your beer follow in your paint job's footsteps and go from dark to light as well. Spring is the perfect time to wind down the stouts, porters, and winter warmers, and increase the hops, the sour funk, and the fruit.
Equinox… not just the start of spring but also one of the hops featured in this strong oat ale from Lagunitas. This extremely smooth brew also picks up some of the flavors of the spring bloom. You can pick out the taste of pine, cedar, and spruce (and finally not just because of pollen getting in everything). The drink is so smooth however that you could almost think about creamy oatmeal on a cool spring morning.
https://www.instagram.com/p/BDLljzdHDqP/?taken-by=lagunitasbeer
In the same way that you could crave a refreshing cocktail as the temperatures start to climb, there is a long German tradition of mixing beer with other ingredients to form beer cocktails. Often, a beer is combined with a citrus soda or lemonade to form a Radler, and if you were cycling through the hills of Germany (Radler literally means cyclists in German) a Radler could be your "sport drink" in the squeeze bottle to quench your thirst as you ride. This fizzy, citrusy beer is perfect after a run or a ride, sitting by the pool on the first really warm spring day, or at the park with friends as the sun shines down.
https://www.instagram.com/p/BCyelTZD3q3/
One of the best styles of beer for spring is one that is never meant to last on a shelf or in a cellar. Similar to a fresh hop beer, the sooner you open up a beer from the Enjoy By series the better it will taste. If you love the flowery, green, tropical fruit additions that hops add to beer, then this is definitely one for you. A HUGE amount of hops go into this double IPA: 10 hop varieties are used, plus an extra hop-burst and dry-hop technique to add even more hop flavor without doubling down too far on the bitterness. Remember to grab this beer, and drink it, right as the green grass starts poking through the brown and you remember that you haven't gotten your lawn mower tuned up.
https://www.instagram.com/p/BC3_CtQFkGG/?taken-by=stonebrewingco
As the warm days bring you outside, light and refreshing beers become more and more relevant and should be featured in your drinking plans. This citrus heavy beer also goes through an oak foeder to pick up some extra sour notes, but true fruit fans will be able to pick up notes of orange, lemon, tangelo, grapefruit, and pineapple. If you have one of those friends that always seems to crave margaritas, this is a great entry beer for them as the sour notes can rival any pucking tequila concoction.
https://www.instagram.com/p/n_DhMRwps-/
This beer is brewed in the style of a Belgian farmhouse brew.  As spring awakens and the farm animals come out of hibernation, this beer is the perfect compliment. It is the color of hay straw, smells of spice and tropical fruit, and actually drinks rather peppery up front. To balance that however, is a dark Candi Sugar that perfectly rounds out the drink into a malty sweet finish. This beer is available year round, but is best if you have one under 3 months old, and is perfect for spring.
https://www.instagram.com/p/BC5uLuTHPvy/?taken-by=allagashbrewing
As spring continues and the warm days turn into warm sticky nights, it's time to double down on the tropical fruit beers to start to push you towards summer. This Cream Ale base is infused with Guava Nectar and then dry hopped to balance out that extra sweetness. Guava may be a different fruit flavor than you are used to and it adds a really interesting component to this brew. It's still thick enough on the mouth feel to drink without needing to be in a pool or a river, but it's sweet and hoppy enough to be just about as far from the snowy winter days as possible. Plus, fruit beer will likely be a big beer trend this year, so jump on the bandwagon early to impress your friends on the porch!
https://www.instagram.com/p/BhzDJeYF91n/?hl=en&tagged=groovychild
---