No Comments
PorchDrinking Playlist | Heavy Hitters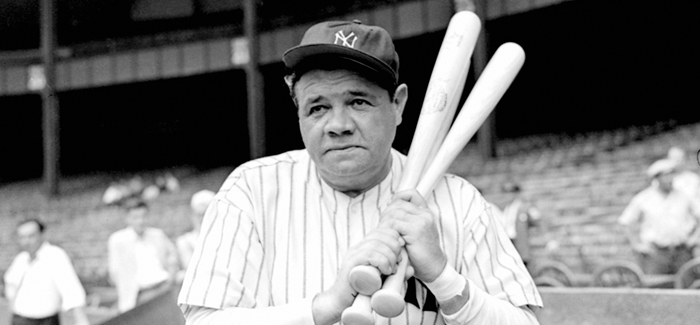 Welcome to baseball season! It's no secret some songs get the crowd pumped. For this playlist, I had to listen to a few hours worth of "walk-out music" (tough, I know). What transpired is a list of songs that made me want to move and jam out. It also caused me to conjured up fond memories of baseball games throughout the years.
While a Yankees fan forever and always, the Bronx Bombers aren't the only ones to grace this playlist. Below is a melting pot of some retired but mostly current players, classic songs intertwined with today's hits. Some artists have repeat appearances, such as AC/DC and Led Zeppelin, but when you pump out as many hits as they have, you can see why.
Bon Jovi – Livin' On A Prayer (R. Spilborghs, Colorado Rockies)
Red Hot Chili Peppers – Can't Stop (A. Rizzo, Chicago Cubs)
Easy-E – Real Muthaphukkin G's (D. Pedroia, Boston Red Sox)
Brantley Gilbert – Hell On Wheels (B. Gardner, NY Yankees)
Jay-z & Kanye West – Ni**as In Paris (A. Rodriguez, NY Yankees)
Metallica – Enter Sandman (M. Rivera, NY Yankees)
Don Omar & Lucenzo – Danza Kuduro (J. Familia, NY Mets)
AC/DC – Back In Black (D. Robertson, Chicago White Sox)
X Ambassadors – Jungle (C. Kluber, Cleveland Indians)
Fall Out Boy – My Songs Know What You Did In The Dark (Light Em Up) (B. Shaw, Cleveland Indians)
Kenny Wayne Shepard – Blue On Black (C. Rasmus, Tampa Bay Rays)
The Outfield – Your Love (C. Blackmon, Colorado Rockies)
Blackstreet – No Diggity (A. Eaton, Washington Nationals)
Notorious B.I.G. – Hypnotize (D. Jeter, NY Yankees)
Moby – Flower (J.J. Hardy, Baltimore Orioles)
Macklemore – Can't Hold Us (M. Lowe, Toronto Blue Jays)
Imagine Dragons – Believer (R. Grossman, Minnesota Twins)
Jimi Hendrix – All Along The Watchtower (L. Duda, NY Mets)
Dropkick Murphys – I'm Shipping Up to Boston (A.J. Pollock, Arizona Diamond Backs)
Ozzy Osborne – Crazy Train (C. Jones, Atlanta Braves)
Lynyrd Skynyrd – Sweet Home Alabama (J. Rutledge, Boston Red Sox)
Five Finger Death Punch – Bad Company (R. Davis, Cincinnati Reds)
DJ Khaled f. Ludacris, Rick Ross, T-Pain, & Snoop Dogg – All I do Is Win (B. Belt, San Francisco Giants)
AC/DC – Can't Stop Rock 'N' Roll (B. Moss, Kansas City Royals)
Rick Ross – Hustlin' (J.D. Martinez, Detroit Tigers)
The Black Keys – Lonely Boy (B. McCarthy, LA Dodgers)
Jason Aldean – My Kinda Party (A. Morgan, Philadelphia Phillies)
Mötley Crüe – Kickstart My Heart (W. Myers, San Diego Padres)
The XX – Intro (T. Scheppers, Texas Rangers)
Run-D.M.C.- It's Tricky (Z. Davies, Milwaukee Brewers)
Avenged Sevenfold – Hail To The King (F. Hernandez, Seattle Mariners)
Led Zeppelin – Rock And Roll (A. Triggs, Oakland A's)
The Who – Baba O'Riley (A.J. Ellis, Miami Marlins)
The Roots – The Fire (J. Mercer, Pittsburgh Pirates)
Slightly Stoopid – Closer To The Sun (J. Marisnick, Houston Astros)
Led Zeppelin – Kashmir (H. Street, LA Angels)
War – Lowrider (J. Chavez, LA Angels)
Eric Church – The Outsiders (D. Phelps, Miami Marlins)
Steppenwolf – Magic Carpet Ride (T. Flowers, Atlanta Braves)
2Pac, Dr. Dre – California Love (K. Jansen. LA Dodgers)
So as we get into the season, feel free to add this playlist to your listening repertoire, whether you're working out, hanging outside with a few cold ones, or on your way to a game. I'll be shaking what my momma gave me all the way to the World Series.
Kristina is a bit of a gypsy soul and wanderlust-er with a love of all things outdoors and a bit of a craft beer nerd. Check her out on Instagram @littlebeerfairy.
---