No Comments
Event Preview | Dogfish Head Record Store Day Vintage & Vinyls @ Avanti F&B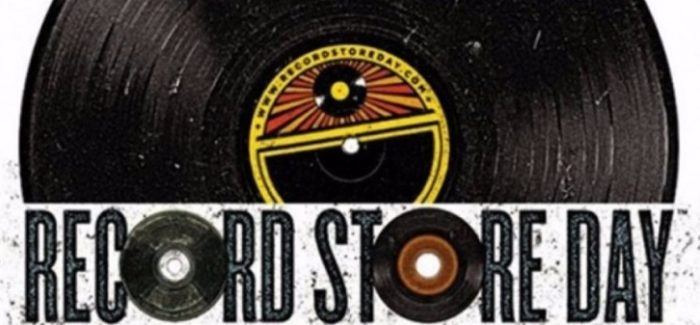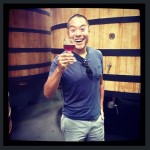 When: Saturday, April 22 from 11:30 – 4:30pm
Where: Avanti Food & Beverage, 3200 Pecos Street
What: Dogfish Head + PorchDrinking.com rare vintage beers + BYO Vinyl to play on-site!
There might be no more soothing sound than the scratch of needle to vinyl, well perhaps the fresh pop of a church key cracking open a cold bottle of beer. This Saturday's Record Store Day offers the opportunity to combine the two, as PorchDrinking has once again teamed up with Dogfish Head for Vintage and Vinyl at Avanti Food & Beverage.
Record Store Day, which first launched in 2007, has grown each year to celebrate collectors' deep appreciation for the purest medium for at-home musical consumption, with special releases including live albums, re-issues and unique or rare new vinyl covers as well as live in-store artist performances.
Last year we decided team up with Dogfish Head in celebrating the release of their Beer to Drink Music To, which was released to commemorate Record Store Day. And this Saturday from 11-4:30pm, we're back with another round of old school vintage beers & along with a celebration of vinyl. Bring your favorite records to play throughout Avanti and also enjoy vintage beers from Dogfish Head. This year's Record Store Day commemorative beer, Beer to Drink Music To is a Tropical Blonde brewed with hibiscus flowers and kiwi juice.
Plus, attendees who bring their records to be played on site will be entered to win this killer custom Dogfish Head & Crosley Turntable: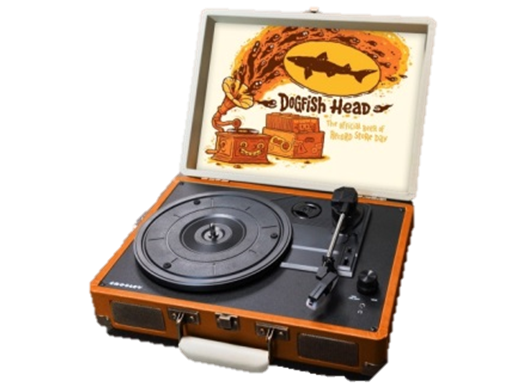 Here's this year's vintage beer set list:
On Tap
o   Beer To Drink Music To '17 (Tropical Blonde)
o   (2010) 120 Minute IPA on tap.
In Bottle:
o   2013 Positive Contact
o   2011 Hellhound
o   2011 Faithful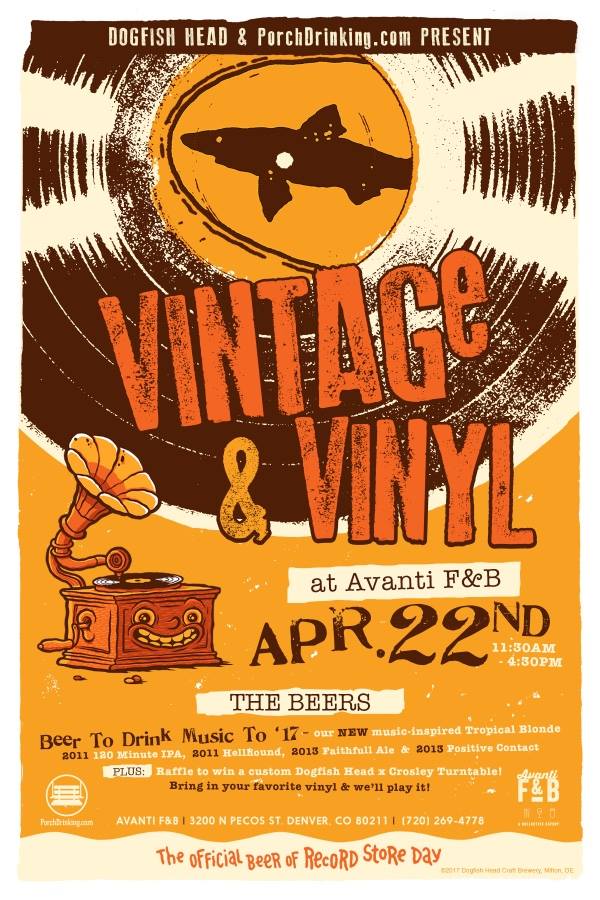 ---