No Comments
Lawson's Finest Liquids & Otter Creek Brewing Co. | Double or Nothing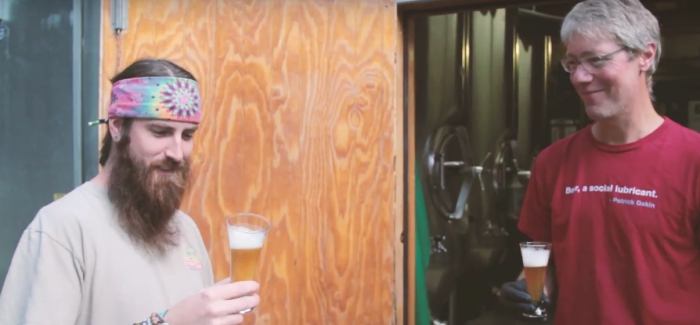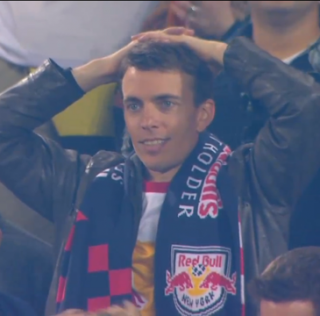 Collaboration has been a vital part of countless creative endeavors throughout history. The idea that multiple unique approaches can come together and produce something unique to individual intent and execution has allowed us to imagine and re-imagine countless approaches to art, music, news and just about every other facet of life. Thankfully, beer has been no exception, a perfect example being the Double or Nothing from Lawson's Finest Liquids and Otter Creek Brewing Company.

Double or Nothing is not Sean Lawson and Mike Gerhart's maiden voyage as co-collaborators; the pair of lauded brewmasters teamed up in early 2015 to wow IPA lovers with Double Dose IPA, a classic New England style IPA derived from local grains and elements.
This time, they went in a different direction; rather than craft a beer intended to be consumed fresh, they created a beer that could stand up and potentially excel during the aging process.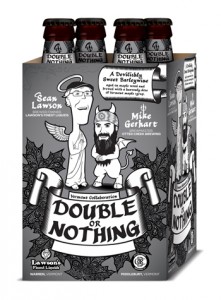 Double or Nothing is a barleywine aged on maple wood and infused with Vermont maple syrup. Lawson and Gerhart once again used a combination of Vermont specialty grains for their complex malt base. These notes are evident in the nose, but not over prevalent. The maple aromas initially take hold, giving way to scents both sweet and smoky.
The taste mirrored the nose; the maple flavors are there with a hint of mystery underneath. Most barleywines have overwhelmed me with their heat or sweetness (or both). Double or Nothing, however, is surprisingly smooth and drinkable, especially for a beer with 10.5% ABV. It has more of a subtle sweetness; the flavors were balanced within a medium bodied mouth feel.
To say I'm looking forward to cracking one of these open in 6 months would be an understatement. However, the beer today stands on its own, and as a delicious drinkable barleywine, it further underlines Lawson and Gerhart's success as a collaborative tandem. While nobody truly knows where this beer is headed, it is in the very spirit of exploration that Lawson's Finest Liquids and Otter Creek Brewing have produced a great beer ready to take you on a ride…that is, whenever you're ready.
https://www.instagram.com/p/8TxB9Eu2ei/
---