No Comments
BREAKING | Alamo Drafthouse Sloans Lake Location to Open May 15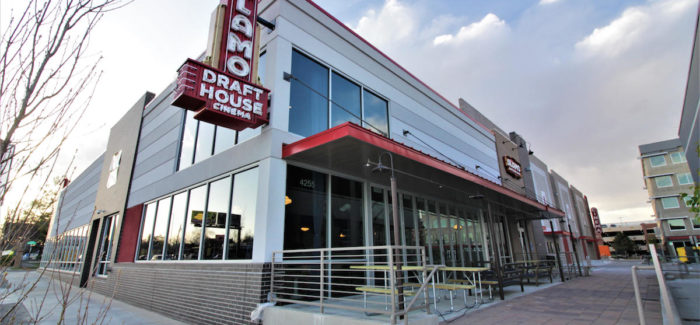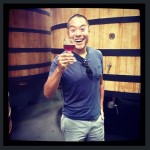 We've known for decades that movies are best enjoyed with an endless supply of popcorn and a cold beer. In fact, this marrying of these two joys has remained an earnest focus here on PorchDrinking.com, which is why earlier this past year, we were thrilled to begin a partnership with Alamo Drafthouse in Denver. We're thrilled to announce that Alamo's second Denver location, Alamo Drafthouse Sloans Lake, is set to open May 15 at 4255 W. Colfax Ave.
The Austin-based movie theater chain may not have invented the beer & movie pairing, but they have certainly perfected it, serving up over 20 local craft beers on draft and even more bottles available in their Glass Half Full Bar which is located within the theater itself. Movie-goers are able to order craft beers, while enjoying the movie without ever leaving the comforts of their cozy seats. Additionally, Alamo has elevated the drink & movie experience with a multitude of beer themed movie pairings, special tap takeovers, which PorchDrinking helped coordinate on several occasions, as well as quote-along movie screenings and meet the director/actor events.
Alamo Drafthouse Sloans Lake will feature 8 screens with 778 seats all in Sony 4K Digital with three screens dedicated to RealD 3D. Additionally the new full service bar within the new Sloans Lake location, named BarFly after Charles Bukowski's screenplay, will house 32 local craft beer options as well as a a full cocktail bar. The new location will also continue the iron-clad "No-Talking, No-Texting policy", with violators running the risk of getting kicked out mid-screening. Additionally Sloans Lake will welcome a full menu from Denver executive market chef Seth Rexroad.
"I'm so proud and humbled to be a part of this amazing community here at Sloans Lake," says Vice President of Operations for Alamo Drafthouse Denver, Walter Chaw. "As a Colorado native, I'm thrilled to be involved in the revitalization of one of the most historic neighborhoods in the United States. I look forward to continuing to expand the arts conversation here, in my home town, with a forward-thinking, progressive company like the Alamo Drafthouse Cinema."
Alamo's Sloan's Lake opening will kick off with screenings of Guardians of the Galaxy Vol 2. And to celebrate the new opening, Alamo Drafthouse Denver will offer one lucky winner free movie passes for an entire year through their Victory program's sweepstakes.
To win, participants will have to show off their movie knowledge and take a short, five-question quiz online here, or sign up for the Alamo Victory rewards program at drafthouse.com/victory. The sweepstakes begins on Monday, April 17 and will run until Friday, June 30. One winner will be announced on Wednesday, July 5th, and will receive a customized pass with their name, giving them access to free movies all year long worth $4,562.
---