No Comments
Alamo Drafthouse and Odell Brewing Team Up for Beyond IPA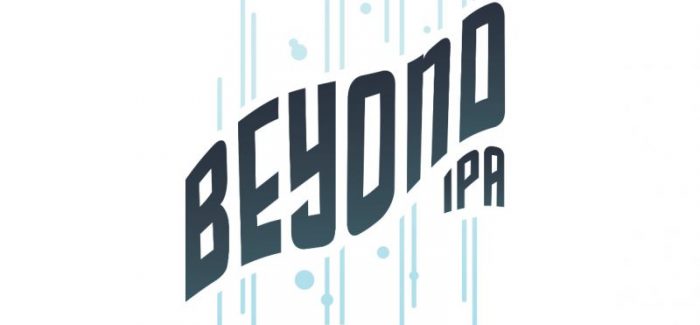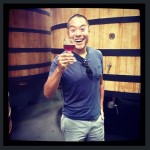 *This is a sponsored post*
We here at PorchDrinking have always appreciated the cosmic collision between pop culture and beer. So yesterday's announcement of the collaboration brew between Alamo Drafthouse and Odell Brewing on their upcoming Beyond IPA had us geeking out in more ways than one. The Double IPA was brewed in honor of the upcoming release of Star Trek Beyond, which hits theaters July 22.
Alamo Drafthouse, which full disclosure is a sponsor of our site, was partially founded upon the pillar of supporting the thriving craft beer scene. This is the second collaboration beer between the two, following last year's French Hop Connection, made to commemorate the release of The Connection.
"We banded together with our own Alamo beer enthusiasts from both Austin and Denver to help plan and brew the final product with our pals at Odell, a real treat. The result is a great big, floral, double IPA that effortlessly pushes the style out of the stratosphere," said Alamo Director of National Beer Promotions, John Gross.
Beyond IPA appropriately enough, employs the use of Comet hops which was originally developed in the 1970s, but abandoned due to the country's preference at the time, toward bland American light lagers.
"We were blown away by the intense grapefruit zest and sticky marijuana aromas while rubbing hop cones in the field," says Brendan McGivney, Odell's Director of Brewing Operations. "We then decided to contract for future production, and now we have found the perfect beer to allow the hop to blast off. We're excited to share 'Beyond IPA,' a collaboration that showcases unique, world-class hops and both Odell Brewing and Alamo Drafthouse's commitment to push beyond boundaries."
Beyond IPA will be available in Colorado, Texas, Missouri, and Nebraska and certain locations of the Glass Half Full Bar (the bar which accompanies many Alamo Drafthouse locations) will feature a tap takeover of Odell Brewing's beers.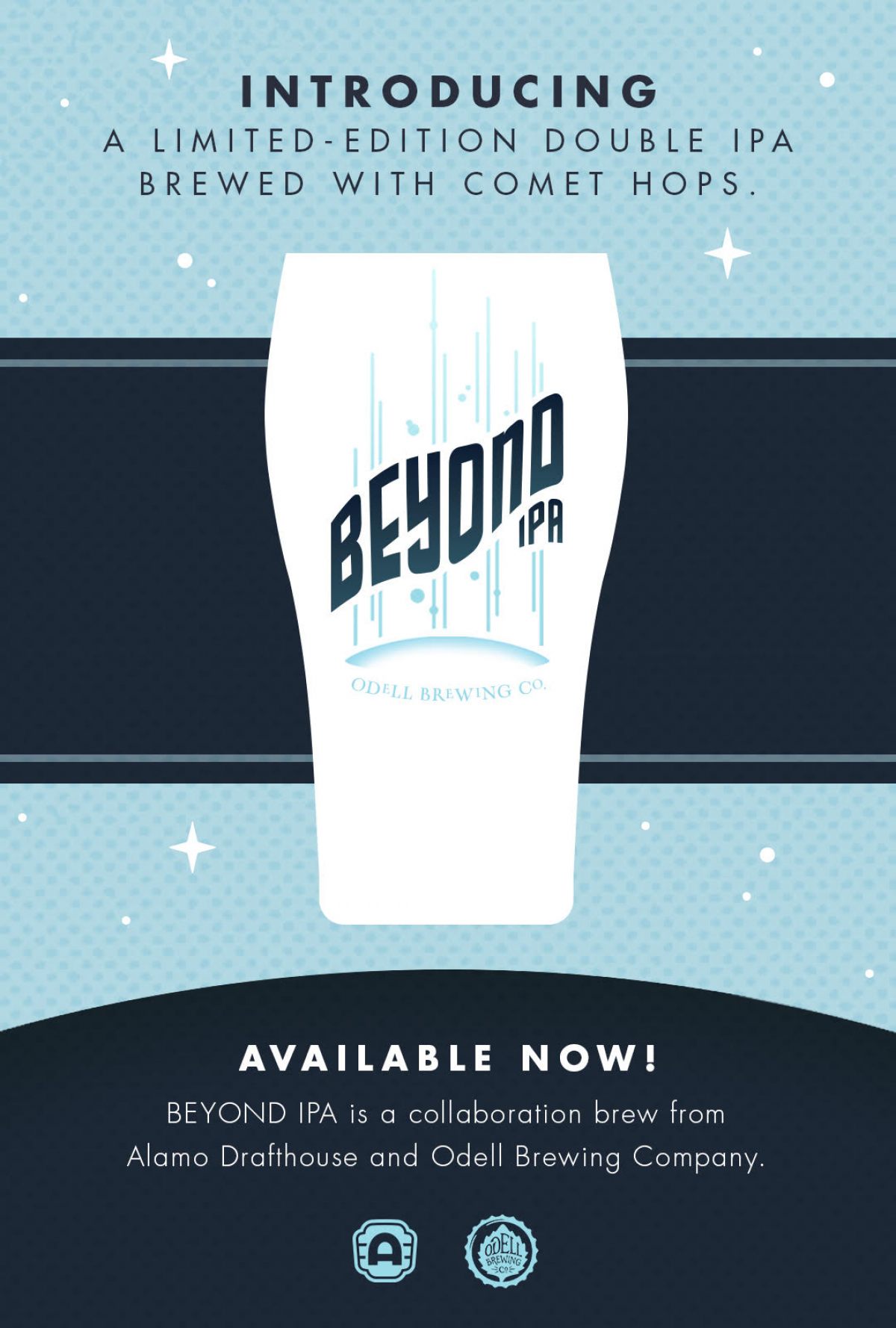 ---