No Comments
Taft's Ale House | Culebra Cut Coconut Brown Ale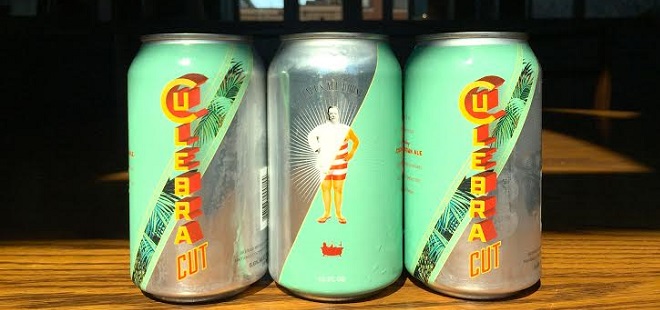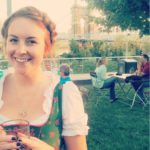 ABV: 6.1% | IBU: 12
Pair with: A Hawaiian shirt, shades, and a laid-back island attitude
Summer is in full effect in Cincinnati.  With the arrival of these hot summer months, Taft's Ale House has graduated their Coconut Brown Ale, Culebra Cut, from a draft-only offering to easily-portable cans. Just the kind of six-pack I'll be bringing poolside.
Culebra Cut pours on the dark brown end of the spectrum, with a light tan head crowning the glass. The aroma of Culebra Cut demands your attention, immediately conjuring to mind piña coladas on a warm, sandy beach. While the aroma certainly is enough to transport you to the tropics, the beer itself is a delightful twist on an American Brown Ale.  When I picked up my first glass of Culebra and was hit with its distinctive aroma, I feared that I was in for a syrupy sweet finish, but this was far from reality. The coconut flavor lends itself well to the toasty malt flavors often associated with the American Brown style. Hops play a supporting role, bringing balance to the beer. The Culebra finishes with a touch of bitterness, keeping your taste buds guessing and coming back for more while simultaneously keeping the beer well out of the cloyingly sweet arena.
https://www.instagram.com/p/BD6aDzlhAtA/?taken-by=taftsalehouse&hl=en
An added bonus? With a little curiosity on the drinker's part, many a Taft's Ale House beer comes with a history lesson. Culebra Cut is no exception. Evoking a taste of the tropics, Culebra references a small portion of the Panama Canal. A large portion of the American construction effort of the canal took place during the presidency of William H. Taft (the very man after which the ale house is named).  The Culebra Cut refers to the portion of the canal for which a valley was constructed through the Culebra Mountain Ridge; this was such a colossal undertaking that the construction of the Culebra Cut is often referred to as one of the greatest engineering feats of its time.
When you find yourself in Cincinnati, be sure to look up Taft's Ale House. Located in an old, renovated church, the venue alone is worth the trip. If the Culebra Cut doesn't sound like your jam, rest assured that Taft's offers many other creative craft beers for your tasting.
---