One Comment
Rivertown Brewery & Barrel House | Hop Bomber Pale Ale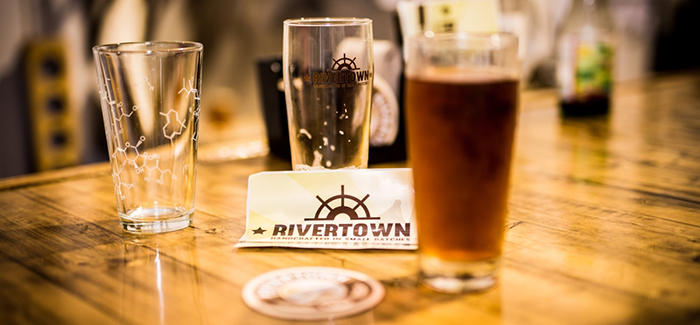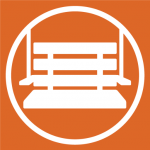 ABV: 5.5% | IBU: 60
Okay, here's the thing: I'm not exactly what you would call a "beer expert." I couldn't tell you the difference between an IPA and an APA, and I don't actually know what IBU's are—I just googled that number. That being said, I do enjoy beer and I really enjoy my pal Tristan—so when he asked me if I wanted to participate in the PorchDrinking website, of course, I had to say yes (after first checking to make sure he was serious).
Now, let's get down to business. I chose to review the Hop Bomber Pale Ale because:
Rivertown Brewery & Barrel House is a Cincinnati craft brewery, and I wanted to support my hood.
The label had a bomber plane on it, and I had just gotten back from seeing The Avengers. I think I was still all hyped up on explosions and things like that.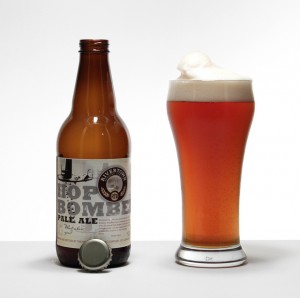 The Hop Bomber starts out sweet but ends a little more bitter. It smells earthy and kind of like caramel. Rivertown's website describes it as very hoppy, but I didn't think it was. On a scale of 1 to Super Hoppy, it would be in the middle. Can't you tell I'm a beer pro?
Anyways, I'd give the Hop Bomber a B-. It was tasty, but nothing really special. It's got a medium body, so it's not one of those super heavy beers that will make you feel full after just one (ladies, I know you feel me on this), but it's also not a beer that I could drink all night. Overall, I'd say it's a solid pale ale with a ballin' label … and that's really all you need, right?
*Cover photo courtesy of Rivertown Brewery & Barrel House