No Comments
Mt. Carmel Brewing Co. | Coffee Brown Ale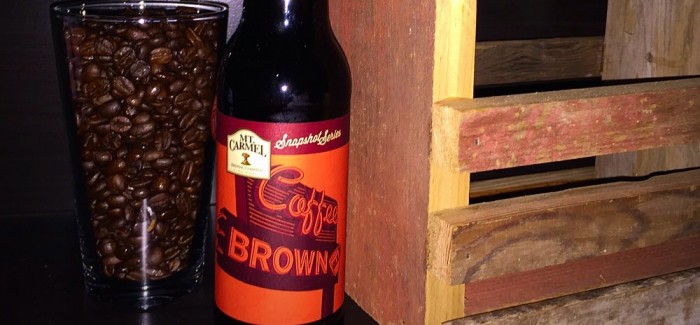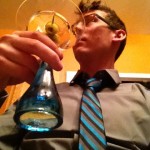 ABV: 6.0% | IBU: 38
If you have been as busy as I have been, going from meeting to meeting, email after email, and working past 5 most days, you need fuel. Now most of us have probably exasperated our coffee intake for the day once 5pm hits, and let's be honest, we all mostly just want a beer by then. Well here comes Mt. Carmel Brewing Co. to the rescue with their Coffee Brown Ale.
Mt. Carmel's Coffee Brown Ale delivers the best of both worlds for those of us still needing to crank out a few more hours of work. Face it, you have already peaked on your caffeine intake for the day, so drinking more coffee will only dehydrate you and leave you thirsty and unsatisfied. So what do you drink? BEER! What kind of beer? COFFEE BEER!! The smooth coffee flavors will trick your mind into thinking it's drinking coffee and will continue to function, only now your more creative side will come out. According to recent studies done by scientists, drinking a beer will promote creativity and stimulate the brain. It will also make you feel terrific. You've been working hard, you still have more work to do, let the 6.0% ABV calm your nerves and jump-start your brain into it's second wind.
Happy #NationalCoffeeDay pic.twitter.com/ncubFa5s4J

— Mt. Carmel Brewing (@MtCarmelBrewing) September 29, 2015
Mt. Carmel Brewing, located in Cincinnati, Ohio were not messing around when they brewed this fantastic concoction. Collaborating with one of the best local coffee companies in Cincinnati, Deeper Roots Coffee, they were delivering to their local drinkers not only the freshest ingredients in beer, but also the coffee Cincinnatian's all know and love. Coffee Brown Ale pours a light roasty brown color with little to no head. The aromas are of fresh roasted coffee and malty goodness. Upon first sip you experience the bitter cold coffee flavors followed by refreshing carbonation. The body has a balanced nuttiness complimented with chocolate flavors and roasted malts. Lasting coffee tannins linger on the finish leaving you with feelings of rejuvenation and unstrained tensions. You will be relaxed, and yet so alert at the same time. The coffee flavors, smooth malty notes, and refreshing carbonation will leave you with feelings of accomplishments from the day past, but ambition to finish out the tasks at hand.
Cincinnati brewing holds two great characteristics, work hard and play hard. Brewers wake up far earlier than the average person thinks they do, and then they get to work brewing the beer that we all enjoy. Their day is not any less stressful than many of our own. There are challenges, problems, accomplishments, and satisfaction throughout the day. We can all relate to the end of the day, the hard work has paid off, we have set goals for tomorrow, and for now, we can enjoy some beer. One of the great ideologies that Mt. Carmel Brewing holds is porch drinking. Yes, that's right. Sitting on a porch and enjoying a cold one. Wednesday thru Saturday, Mt. Carmel invites Cincinnati out to their porch to partake in their delicious brews and leave all their worries behind. Check out their Public House hours here and go have yourself a porch beer!
I often find myself coming home from a stressful day and reluctantly leaving it at the doorstep, then relaxing on the porch. But lets face it, sometimes there is still shit that's gotta get done. So calm your nerves, crack open a Coffee Brown Ale, and get to work.
---