One Comment
Event Preview | Fort Love Brewers Jamboree 2015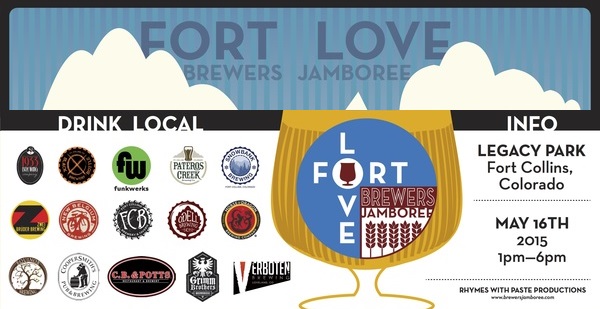 The 2015 Fort Love Brewers Jamboree was created by the Loose Affiliation of Fort Collins Craft Brewers (LAFCCB) a group consisting of the commercial craft brewers in Fort Collins and Loveland. This event is envisioned as a journey through craft beer at a slower pace. The end goal is to put craft into the festival experience with a focus on the great culture of Fort Collins and Loveland breweries. (Pssst, it is exclusive to these two cities and the creators hope that both locals and out-of-towners can appreciate the focus on the "Fort Love!")
What:
This premiere event is for brewers, beer lovers and family alike. The event will have an emphasis on beer tasting, education, and brewers telling the stories of their journey into the craft beer industry.
When:
Saturday May 16th, 2015
2:00pm- 6:00pm: General Admission
1:00pm- 6:00pm: Premier Pass (VIP tasting) – You know you want that extra hour to peruse!
Where:
Legacy Park, 300 Woodlawn Drive, Fort Collins, CO
There is an incredible variety of distinguished craft brewers from Fort Collins and Loveland that are participating in the 2015 Fort Love Brewers Jamboree.
What's good beer without good food? Admission to the Brewers Jamboree will include small plates of food to pair with your beer. There will be a Snack Tent, a Taco Tent, a Slider Tent and a Sweet Tent. We will also feature snacks throughout the event. Stay tuned for a list of what pairings will make the cut for the Fort Love Brewers Jamboree.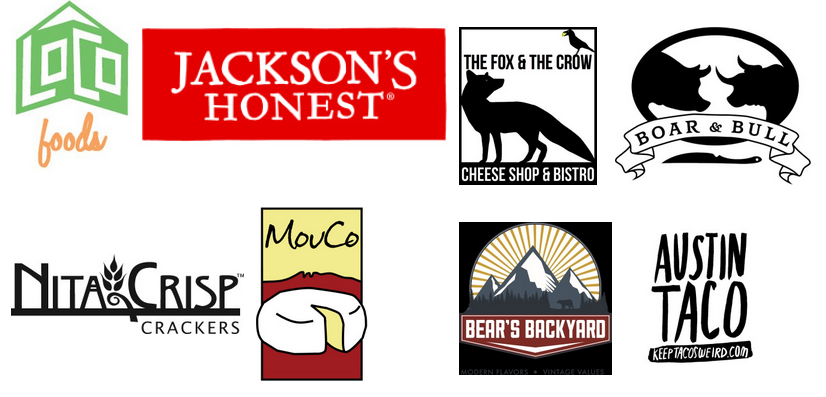 The Cache La Poudre River and Big Thompson are vital natural resources to the communities in Northern Colorado. Also, water is a main ingredient in beer which is why we are supporting Save the Poudre.
It is also very important to promote safe transportation when enjoying craft beer in our community which is why we support the Fort Collins Bike Library.
General Admission: $50.00
Premier Pass (VIP) $80.00
Designated Driver/ Youth Ticket: $25.00
Date Night! (tickets for 2): $85.00
Why we are looking forward to this event so much:
The event will feature local brewers and unique beers from each brewery.
Each local brewer will participate in a Q & A session and share their story with participants.
There will be presentation topics such beer tasting 101, pairing beer with food, and identifying flavors in beer.
Participants can choose a theme that will guide them through the event and signage will aid them in viewing presentations.
Quick lines. No one really likes to wait, so provide options for people and be efficient in serving.
For more information, visit the Brewers Jamboree at these following locations:
Website: http://brewersjamboree.com
Tickets: https://fortlovebrewersjamboree.eventbrite.com
Facebook Page: facebook.com/BrewersJamboree
Twitter: twitter.com/brewersjamboree
Instagram: brewers_jamboree
Contact Info:
Rhymes with Paste Productions 970­301­1098 [email protected]